Construction
---
Two-way radios are widely in use on professional construction projects to help site management coordinate personnel and services in order to deliver projects safely, on-time and within budget.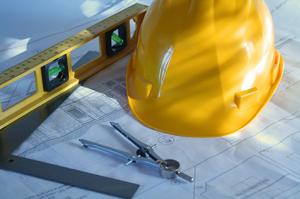 However construction sites pose many challenges to two-way radio communications, including signal coverage, ground to crane operator communications and linking numerous trades, subcontractors and security staff in user groups to each other and central management within a network. There is also the requirement for reliable, clear and instant communication in extremely noisy, dusty environments, within buildings and in open space whatever the weather, and of course for communications devices to be easy to use, durable and rugged.
Kenwood has been supplying two-way radio systems to the construction industry for many years with equipment proven in use around the world.
Since the launch of Kenwood's NEXEDGE® peer to peer and trunked digital two-way radios and walkie talkie solutions, an increasing number of customers in the construction industry have upgraded to the improved clarity, increased coverage, additional flexibility and enhanced security of NEXEDGE® digital two way radio technology.
Today, in addition to its NEXEDGE® fully scalable digital systems, Kenwood can offer dPMR, DMR digital solutions alongside the latest ProTalk digital license-free PMR446 radios featuring digital/analogue mixed mode and ProTalk DECT fully duplex digital wireless intercom systems.
As you would expect, all Kenwood professional series hand portable walkie talkies conform to MIL-STD-810 C/D/E/F/G for ruggedness and durability and are IP54/55 Water & Dust Intrusion rated, making them ideal in a dusty, muddy construction environment.
Contact us for more information about Kenwood two-way radios in construction projects including the incredible Zorlu Centre in Istanbul.
Discover what Kenwood ProTalk Digital offers professional users in the tough operating environment of the building and construction industry.
► Please complete our Enquiry Form for help with
your project