Lambda Electronics TR. Co. LLC
---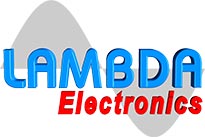 For more than 3 decades, Lambda Electronics TR. Co. LLC has been active in the field of Wireless Radio Communication, becoming a leading provider of Equipment and Systems in the U.A.E. and Middle East.
Location:
Lambda Electronics is centrally located in Sharjah, United Arab Emirates, with warehouses and offices in Sharjah City, Sharjah Airport International Free Zone and Sohar, Oman.
The Sharjah main office does host our business operations, administration, accounts, sales & marketing, logistics, a repair center, as well as a parts & equipment store.
Service:
Lambda Electronics provides comprehensive solutions in the field of Wireless Radio Communication and related professional services. We are proud of our wide circle of clients inside and outside the UAE for which we provide installation, maintenance and repair services.
Outside the UAE we are able to deliver second level support and installations on request.
Our Sharjah based professionally equipped Repair Centre performs repair and maintenance services to all of our customers, for which we employ highly trained staff having extensive experience.
For fast service delivery a large number of Equipment and Parts are stocked at our Main office premises as well as in our warehouses at Sharjah Airport Free Zone area and Sohar (Oman) free zone.
Lambda Electronics Trading Ltd
"7 Heaven" Discount Store Building, 9th floor King Abdul Azis Street
TRN: 10002659080000
P.O.Box 3713
Sharjah
United Arab Emirates

Tel No: +971 6 551 7330
Fax No: +971 6 551 7332
Opening hours:
Saturday - Thursday: 08.00 - 17.00