MicroTech L.L.C
---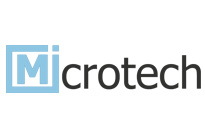 MicroTech LLC, which is founded in 2017, chose the application of new technologies in ICT market of Azerbaijan, preparation of various business solutions, automation of production and different types of management processes, realisation of integration solutions and other services among different technologies.
MicroTech realises application of program for processing of software for different spheres and automation of various processes.
Various types of solutions in conformity with law and economic sphere of Azerbaijan were prepared by high-specialised experts of our company for Finance, IT, Production, Health, Sales, Supply, Human Resources, Marketing and other spheres.
Moreover, we provide consulting services for correct application of IT and telecommunication solutions and organisation of management in business processes to customers, functioning in various spheres. Thus, entrepreneurs and company directors, by realising economical budget planning, will rely on the correct and sustainable solutions for business to professionals.
MicroTech realises application of the latest and leading technologies of well-known European and American companies in purpose of application of new technologies in our country and for development of local ICT market of Azerbaijan. Company is official dealer and partner of most known technology brands in Azerbaijan and regions.
MicroTech L.L.C
Tech Plaza
4th Floort
Hajimurad str
Baku
AZ1075
Azerbaijan

Tel No: +994 50 799-99-60
Website: www.microtech.az