Teletronics IT
---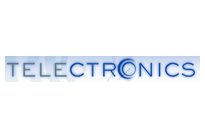 Teletronics IT, was established in Limassol in 1977, by its Managing Director Mr. Doros Christofi, with years of technical experience as a Cyprus Police Radio Systems Engineer and BBC Power Transmission Engineer. The company firstly introduced Radio Communication Systems in Cyprus and Middle East and now holds approximately the 97% of the Cyprus Radio Market..
Searching continuously for new technologies, Telectronics formed the successful Projects & Tenders Dept, dealing with high technology equipment/ systems & Government Tenders both in Cyprus and abroad.
Technology is our business. Our mission is clear. Provide our customers with the highest technology, the best prices and last but not least after sales service.
Teletronics IT
King George II
34 Telecoms House
3077 Limassol
Cyprus

Tel No: +357 25 332290
Fax No: +357 25 332404
Email: info@telectronics.biz
Opening hours:
Monday - Friday: 08.00 - 18.00