MRTC Ltd
---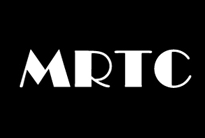 MRTC are specialists in the provision of high quality, customised communication systems for Motorsport and have 30 years of experience in working with our customers in Formula One, Sports Cars, Touring Cars, World Endurance Championships, World Rally Championship and many more series throughout the world. We are also the preferred suppliers of radio systems for many Motorsport organisations and race circuits, improving the quality of communications within the management structure, security, race control and safety cars.
As an official Kenwood dealer, we are able to offer both analogue, digital and digital/analogue packages, adapting systems to provide a tailor-made solution to suit the needs of the user. We can supply new or ex-hire systems to fit every budget, which offers flexibility and access to the most current technology.
We work with a variety of customers, from new teams who need support and guidance, to experienced teams who are looking to upgrade and improve their communications.
We offer a full package of support to our customers, not just through the initial purchase or hire of a system, but race by race back up from experienced technicians at the circuit or by telephone from our workshop.
MRTC Ltd
Stanford House
Main Street
Stanford-on-Soar
Loughborough
Leicestershire
LE12 5PY

Tel No: +44 (0) 1509 224300
Email: admin@mrtc.co.uk
Website: www.mrtc.co.uk
MRTC The inside track on Motorsport communications:-
► Case Study on Motorsport WEC, WTCC, WRC, BTCC, DTM and more.
For Frédéric Sausset, competing at the 24 Hours of Le Mans 2016 was much more than just a race. It's was his Race for Life.:-
► Frédéric Sausset - 24 Hours of Le Mans 2016.