TK-3401DE
PMR446/dPMR446 Digital/FM Portable Radio (EU use)
---
Key Features
Replaces the highly successful TK-3301E model
Operates on the PMR446 License-Free Service in both Digital and Analogue FM modes. dPMR mode complies with the ETSI TS 102 490 Standard
32 Channels pre-programmed with the 8 Analogue PMR446 Frequencies plus 16 dPMR446 Digital Frequencies
AMBE+2 Vocoder for Natural Sounding Digital Voice
QT/DQT Signalling Formats
Built-In Voice Scrambler
"Industrial Strength" Construction, to US MIL-STD Specification 810G and IP54/55
Supplied with KSC-35S Charger, KNB-45L Li-Ion Battery, KBH-10 Belt Clip and User Manual (English, Spanish, German, French, Dutch, Italian, Turkish, Greek & Portuguese)
---

Digital / Analogue Compatibility
The TK-3401D features the latest digital dPMR446 technology for better radio interference protection. It's easy to switch between digital and analogue modes, with a total of 32 channels (16 digital and 16 analogue) in two zones, which is ideal for use with current analogue transceivers with a view to gradually switching to digital.
---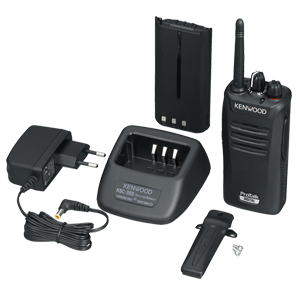 User-friendly - No License Required
The TK-3401D is a license-free dPMR446 and PMR446 UHF digital transceiver. The ready-to-use package comes with a transceiver, rechargeable battery, battery charger, and belt clip. The TK-3401D is perfect for professional applications needing to cover only small areas without the need for a repeater.
---
High-quality audio, powerful output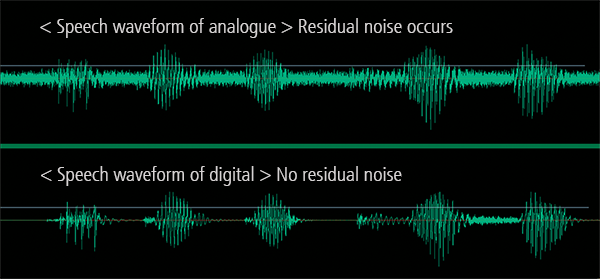 - Digital technology's lack of residual noise produces clear, crisp audio quality
Upper Residual noise in analogue mode drowns out voices, making it hard to hear.
Lower The lack of residual noise in digital mode delivers clear, crisp communications.
- DSP delivers high-quality audio with minimal delay
The high-quality audio design draws on Kenwood's state-of-the-art technology and features a DSP with an AMBE+2TM vocoder. Optimized DSP internal processing also minimizes the delay associated with digital voice audio.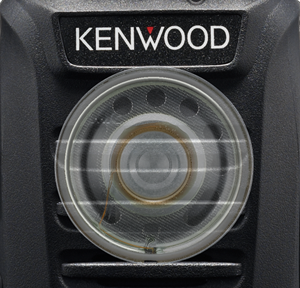 - A BTL audio amplifier delivers powerful 1W output (with internal speaker)
Combined with the large internal speaker, the powerful output delivers reliable audio even in noisy environments.
---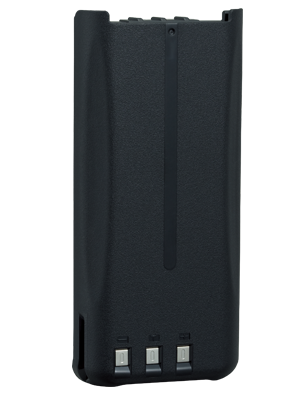 A High-Capacity Battery for Long-Lasting Operation
The TK-3401D comes with a high-capacity 2,000mAh Li-Ion battery to deliver up to 18 hours of operation. The ability to keep going with no battery replacement means better reliability even in harsh working environments.
See the TK-3401D ProTalk Digital PMR446 in action
---
>