Elektrit Ltd
---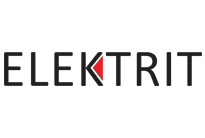 We are an authorised distributor of Kenwood radio communications equipment in the Polish market.
Our main field of business is delivering wireless radio links and we offer a wide range of analogue and digital Kenwood radios and accessories including hand portable and mobile radios, base stations and repeaters.
We are currently building a network dispatcher system operating in conventional, trunking and wide area IP network solutions.
Our offer includes easy to use products that do not require advanced solutions as well as advanced solutions tailored to individual customer needs ensuring effective communication in the most demanding conditions.
Click here to find out more on Elektrit Sp. Z o.o.
Elektrit Sp. Z o.o.
ul. Gen. Władysława Sikorskiego 18
18-100 Lapy
Poland

Tel No: +48 8571 52813
Fax No: +48 85 715-75-32
Website: www.elektrit.pl
Opening hours:
Monday - Friday: 08.00 - 16.00
NEXEDGE® Digital Communications System for National Stadium in Poland:-
► Case Study on Stadion Narodowy, the national stadium for Poland

NEXEDGE® helping fire fighters across Poland:-
► Case Study on Polish Fire Service