Spectrum Ltd
---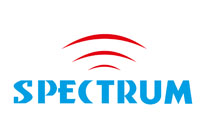 We are an authorised distributor of Kenwood radio communications equipment in the Kazakhstan market with 8 representative offices in the region.
Alongside operating our own trunked PAMR network which provides coverage of all regions within the Republic of Kazakhstan, we are able to design, deploy and support turn-key local network solutions for our customers. In this case, we make a turn-key networkand.
Our main field of business is delivering wireless radio solutions and we offer an extensive range of analogue and digital radios and accessories from Kenwood including hand portable and mobile radios, base stations and repeaters.
Whether your requirement is for a simple, peer-to-peer voice communication system or the most advanced voice and data capable network, we can tailor a solution to meet your individual needs to ensure effective and reliable two-way communication, even in the most demanding conditions.
Spectrum Ltd
86, Bogenbay Batyra str.
Almaty city
Kazakhstan
050010

Tel No: + (7) 7272508800
Fax No: + (7) 7272501424

Email: office@spectrum.kz
Website: www.spectrum.kz