High Security
---
Radiocommunications supporting safety and security on the ground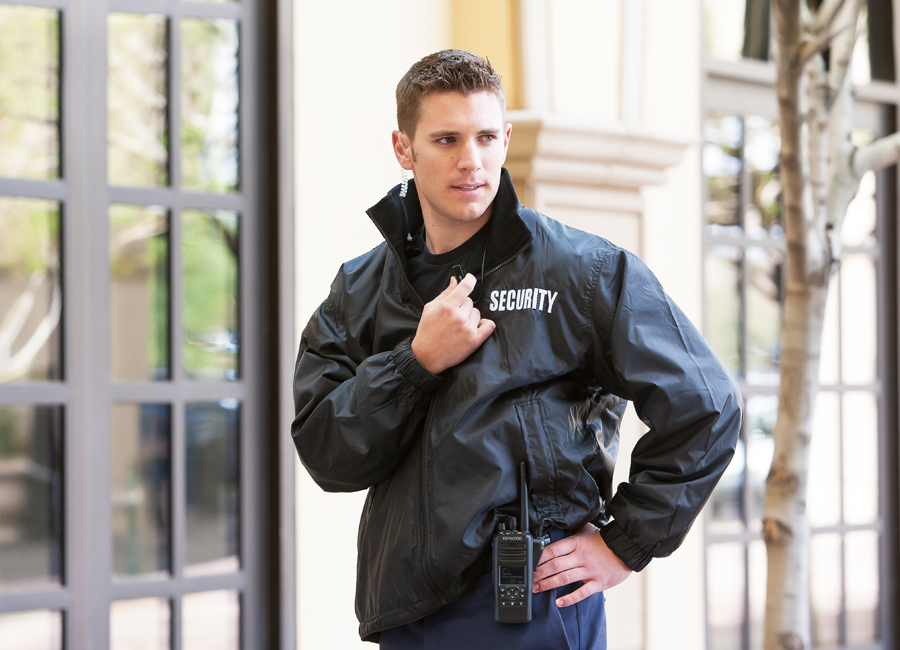 Transnational terrorism, civil unrest, border breaches, supply contamination, disruption of services, organised crime, fraud, kidnapping, piracy, personal assault…
The threat landscape managed by security services and agencies in protecting individuals and critical infrastructure is ever-evolving, driven by extremism, social, geopolitical, climate and economic factors.
And while the focus is currently centred on cyber threats with huge investments in intelligence and surveillance technology, Information and Communication Technologies remain critical, offering the capability to communicate in voice and data to support the mobility and coordination of field officers during incidents and surveillance operations.
With the trend toward devices with smart features enabled by applications operating on PoC, BBPTT, LTE-Radio and other hybrid variations, it's too easy to be seduced by enabling technologies and apps that depend on IoT connectivity. However, it's worth noting that unless the network the data is transmitted on is stable and resilient, those smart devices become effectively redundant. Critical communications systems are increasingly built on hybrid cellular, IP, and private mobile radiocommunications technologies.
Two-way radio systems, including NEXEDGE NXDN and DMR, are the communications technology of last resort and provide an uninterrupted voice service even when cellular and IP-based networks are unavailable or rendered inoperable.
DMR AND NEXEDGE NXDN SYSTEMS: THE FLEXIBILITY TO MEET THE DEMANDS OF SECURITY OPERATIONS
KENWOOD digital radiocommunication systems bring a wide range of benefits to security operations, including:
- Individual, group and all radio calls
- Advanced built-in and programmable user safety functions, including 'man-down' and emergency call
- Over-the-air programming
- Emergency / Evacuation / Lockdown alert functions
- Voice and data messages
- Optional and built-in GPS
- Native analogue/digital mixed operation
- Longer range/improved coverage
- Integration with third-party apps and systems

- Programmable automated alerts
- Encryption against interception and eavesdropping
- Flexibility to link multiple locations
- Digital conventional, IP conventional, trunked, simulcast and multi-frequency operation
- Suite of application solutions to tailor a system to meet specific operational requirements
- Simple to use and durable
- Long battery life between charges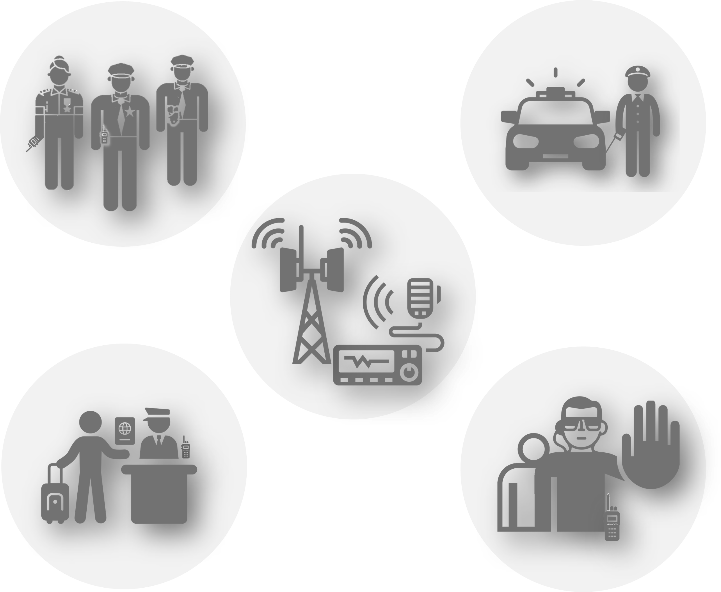 KENWOOD DMR and NEXEDGE NXDN digital protocols both offer the capability to build flexible and scalable systems suitable for covering single or multiple sites. In contrast, the native analogue/digital mixed operation capability (enabling radios to communicate automatically with existing licensed analogue radios) provides a predictable, economic migration path to digital two-way radio operation at an affordable cost and to build a scalable, future-proof radio system.
A KENWOOD DMR or NEXEDGE NXDN system equipped with GPS devices can not only provide multiple communications channels and talk groups but also, with the addition of the optional KAS-10/20 software or Trackuracy 'asset' tracking suites, allow you to monitor and track every radio so you always know where resources are and can pinpoint and alert those closest to an incident to reduce response times.
KENWOOD DMR and NEXEDGE NXDN systems can be integrated with fire, security, access control, telemetering systems, etc., offering a failsafe and future-proofed communication solution.
COST-EFFECTIVE MIGRATION FROM ANALOGUE TO DIGITAL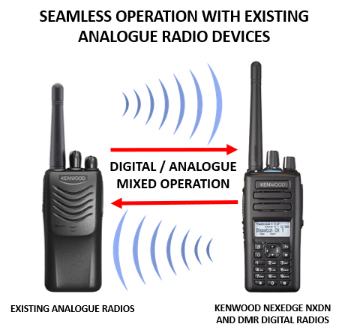 The beauty of a KENWOOD digital two-way radio solution is that your investment in new equipment when upgrading from analogue can be phased over time as all KENWOOD digital radio devices feature automatic analogue/digital Mixed Mode operation (which allows them to communicate automatically with any existing analogue radios whatever the make) providing a predictable and cost-effective path to full digital implementation.
ADVANCED SECURITY OFFICER PROTECTION
Officers operating in the field can have their radios programmed and monitored so that they will be called automatically at predetermined times to check on their status. If there is no response, an alarm will be raised. Similarly, a programmable function key on the radio can be assigned to trigger an emergency alert which is transmitted immediately to all other radio users.
In addition to the critical communication capability that two-way radio brings to field operations, it also supports health and safety protocols, for example, alerting officers to the presence of threats, calling for medical assistance, and reporting incidents and accidents.
Advanced Lone Worker protection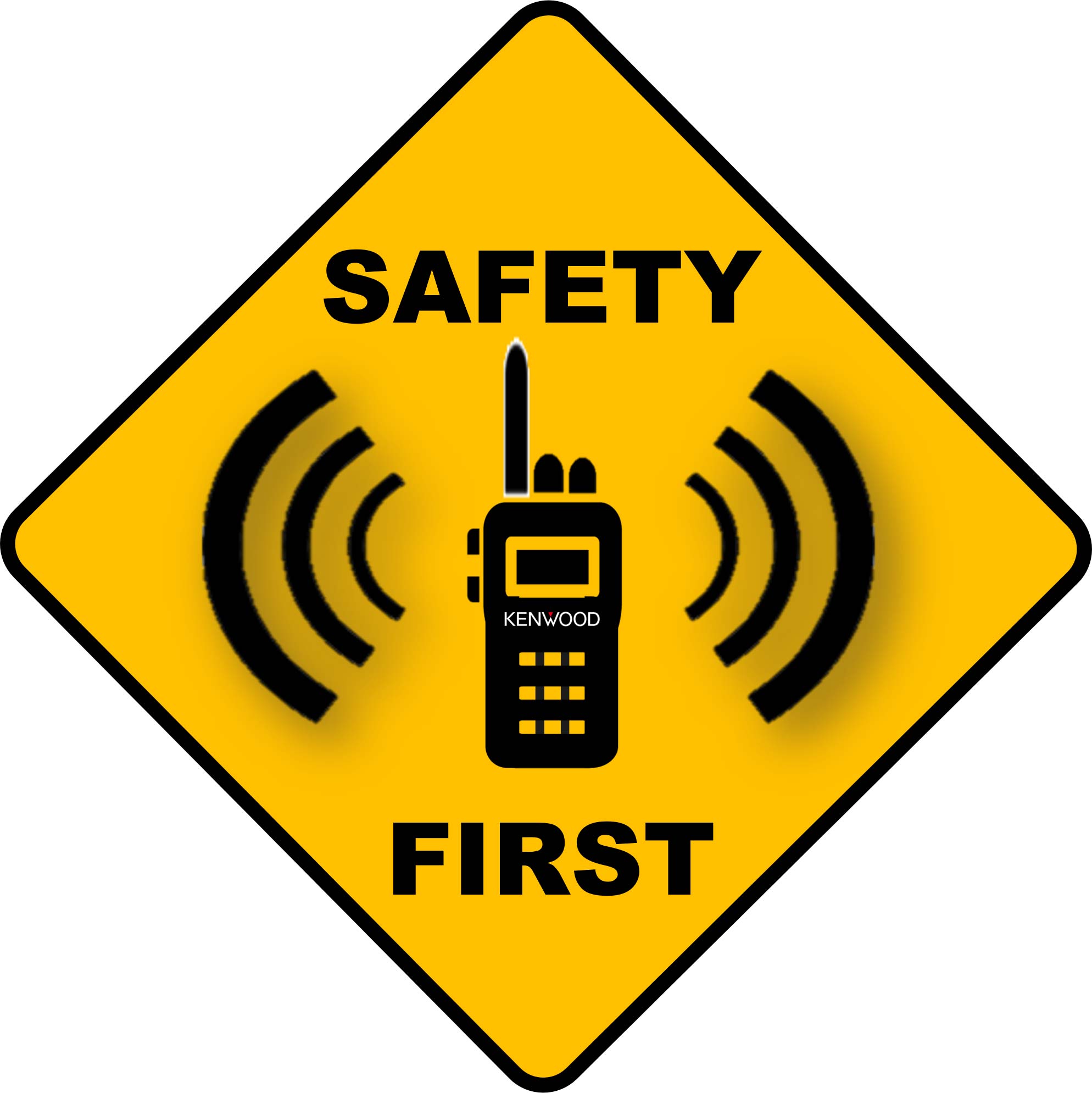 All NEXEDGE NXDN and DMR digital two-way radio devices feature an Emergency Key, and Emergency Call features as standard, while more advanced models additionally offer built-in or optional GPS modules, Lone Worker, Motion Detection and compatibility with Location services, which can be programmed to deliver automated proximity triggered prompts – for example when an officer enters a hazardous area or requires special safety clothing.
These advanced safety features offer an added layer of protection in support of emergency protocols with the ability to automatically send alerts and alarms to the command centre and/or other radio users, for example:
Priority Call:

The Priority Call feature ensures the availability of a radio channel in the event of an emergency and allows a dispatcher or Incident Commander to interrupt all existing calls on a channel.

Emergency Key:

An alarm is triggered along with the user ID of the sender and when the Emergency Key button is pressed. GPS equipped radios can additionally send the location (GPS coordinates) of the user.

Lone Worker:

An alarm is triggered along with the user ID of the sender if a user does not respond to a status prompt within a specified time.

Man Down:

An alarm is triggered along with the user ID of the sender if the radio is tilted beyond a pre-determined angle indicating that the user may have fallen or become incapacitated. Other programmable features include:
- Stationary Detection: Emergency mode is triggered along with the user ID of the sender when the radio remains in a stationary position for a period exceeding a pre-set time, indicating that the user is unable to operate the transceiver, or it's has been lost, mislaid etc. GPS equipped radios can additionally send the location (GPS coordinates) of the user to a command centre using software such as KAS-10 and KAS-20 AVL and Dispatch suites.
- Motion Detection: Emergency mode is triggered along with the user ID of the sender when the radio is vigorously shaken or swung for a period exceeding a pre-set time, indicating that the user is running to or from an incident. GPS equipped radios can additionally send the location (GPS coordinates) of the user to a command centre using software such as KAS-10 and KAS-20 AVL and Dispatch suites.

Automatic Injury Detection:

NX-3000 & NX-5000 Series Radios: Should a field officer be shot while wearing a Bluetooth bulletproof vest, an 'Emergency' alarm is automatically activated and reported to a command centre console equipped with a KAS-20 AVL/Dispatch or similar suite.

Heart Rate Status:

NX-3000 & NX-5000 Series Radios: A programmable function for monitoring the health of field officers, when the Heart Rate Status feature is enabled, the GPS data sent from the transceiver includes the heart rate (status) which is reported to a control room console equipped with a KAS-20 AVL/Dispatch or similar suite.

Location Services:

NEXEDGE NXDN and DMR radios equipped with GPS can additionally be programmed to send location information to a command centre using software such as KAS-10 or KAS-20 AVL and Dispatch suites so that the user at risk can be located quickly and response times reduced.

Asset Tracking and Monitoring:

With Trackuracy, KENWOOD DMR and NEXEDGE NXDN systems can be equipped with low-energy, real-time asset monitoring and tracking across single and multiple sites, indoors and out. Alerts, alarms delivered as audible tones, voice or data messages can be programmed to trigger automatically should the user stray off course or enter prohibited areas.

Remote Monitor:

Remote Monitor allows dispatchers and or the Incident Commander to listen in to a radio through its microphone in situations where an alarm is activated, and the radio user is unable to respond. This provides the dispatcher and incident commander with the intelligence to assess a situation in real time and to quickly initiate an appropriate response.

Intrinsically Safe Radios:

NEXEDGE NXDN ATEX/IECEx certified radios provide the solution for field officers operating in explosive atmospheres or situations where hazardous airborne particles are present.
SECURITY & PRIVACY
As more products are connected by IP and to networked information and automation systems, there is a growing risk of leakage and theft of personal and other information, fabrication or destruction of data, and hijacking of products. As one of the world's leading manufacturers of radiocommunication products and solutions, we take responsibility for ensuring the security integrity of our products and the data we hold on systems developed on behalf of our customers. Click for more information on JVCKENWOOD's Group Privacy Policy.
Product Security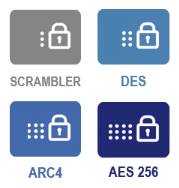 Secure encryption is an essential requirement in radiocommunications to provide security against eavesdropping, jamming and other malicious attacks on a radio system.
All KENWOOD digital radio devices are equipped with a voice scrambler feature as standard, while licenced NEXEDGE NXDN and DMR radios are further protected with more advanced encryption:
| | |
| --- | --- |
| PROTALK PMR446: | Voice inversion scrambler |
| NX-1000 Series: | Built-in digital scrambler as standard, optional upgrade to ARC4 Encryption for DMR |
| NX-3000 Series: | Built-in digital scrambler as standard, optional 56-bit DES encryption and upgrade to 256-bit AES (NEXEDGE NXDN and DMR) and 40-bit ARC4 encryption for DMR |
| NX-5000 Series: | Built-in digital scrambler and DES-56 bit (4 keys) as standard, optional hardware upgrade to 56-bit DES and support to 256-bit AES |
Information Security
The Communications Systems Business, Professional Systems Business and the Healthcare Business units of JVCKENWOOD Corporation are certified to ISO/IEC 27001:2013 international standards for information security management systems and JIS Q 27001:2014 Japanese industrial standards, both of which specify standards for information security management systems and establish requirements and implementation of the framework to protect information assets.
HEALTH & SAFETY (INCLUDING EMERGENCY, LOCKDOWN AND EVACUATION)
In addition to the efficiency and safety that radio communication brings, it also supports SOPs, provides reassurance for your teams and helps you comply with health and safety requirements/regulations.
Providing the instant intelligence to respond to threats before they can escalate and the ability to call for backup and medical assistance.
However, where KENWOOD DMR and NEXEDGE NXDN systems excel is in the event of a significant incident. Whether that be a medical emergency, staff at risk or a more serious event, all field personnel must be alerted instantly and initiate emergency, evacuation or lockdown procedures.
BUILT TOUGH TO WITHSTAND RAIN, DIRT AND THE ROUGH AND TUMBLE OF FIELD USE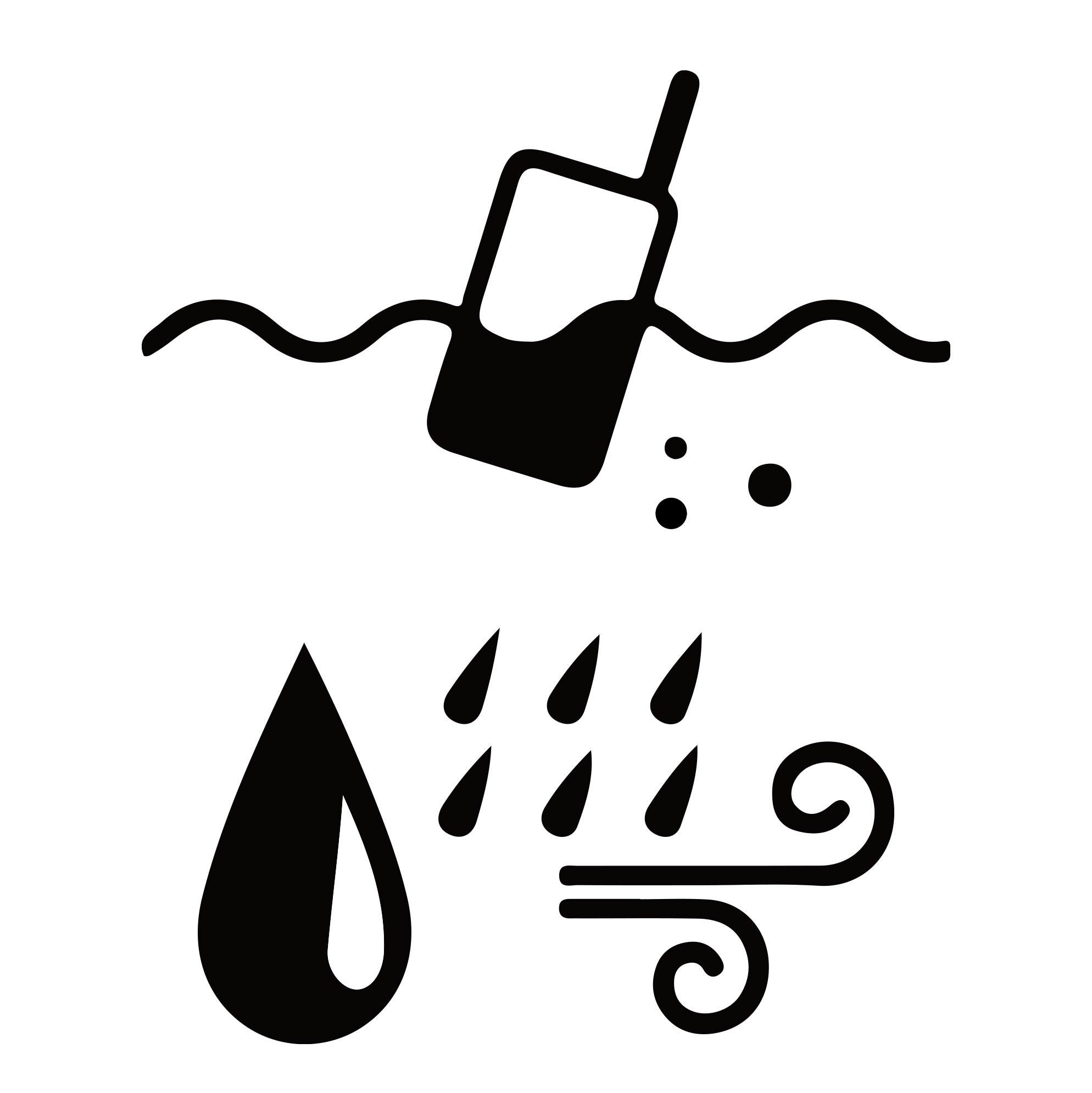 As you would expect, all KENWOOD professional hand portable walkie talkies and mobile radios conform to MIL-STD-810 C/D/E/F/G for ruggedness and durability and are IP54/55/67 Water & Dust Intrusion rated, making them suited for use in any environment.
In addition, KENWOOD can offer ATEX IECEx devices for use in hazardous, explosive atmospheres.
ACCESSORIES TO SUIT YOUR EVENT OPERATIONS
KENWOOD offers a comprehensive range of accessories for its professional two-way radio systems and devices, including covert earpieces, remote mics, headsets, cables, connectors and software packages allowing you to tailor your equipment or system to precisely meet your operational requirements.
PROVEN RADIOCOMMUNICATION SOLUTIONS
KENWOOD hand-portable and mobile two-way radios provide one-to-one, group and all users communication options, giving you the flexibility to build a radio system that will keep the people on the ground up to date and alert them to changes instantly or allow them to raise alerts for assistance in the event of an incident.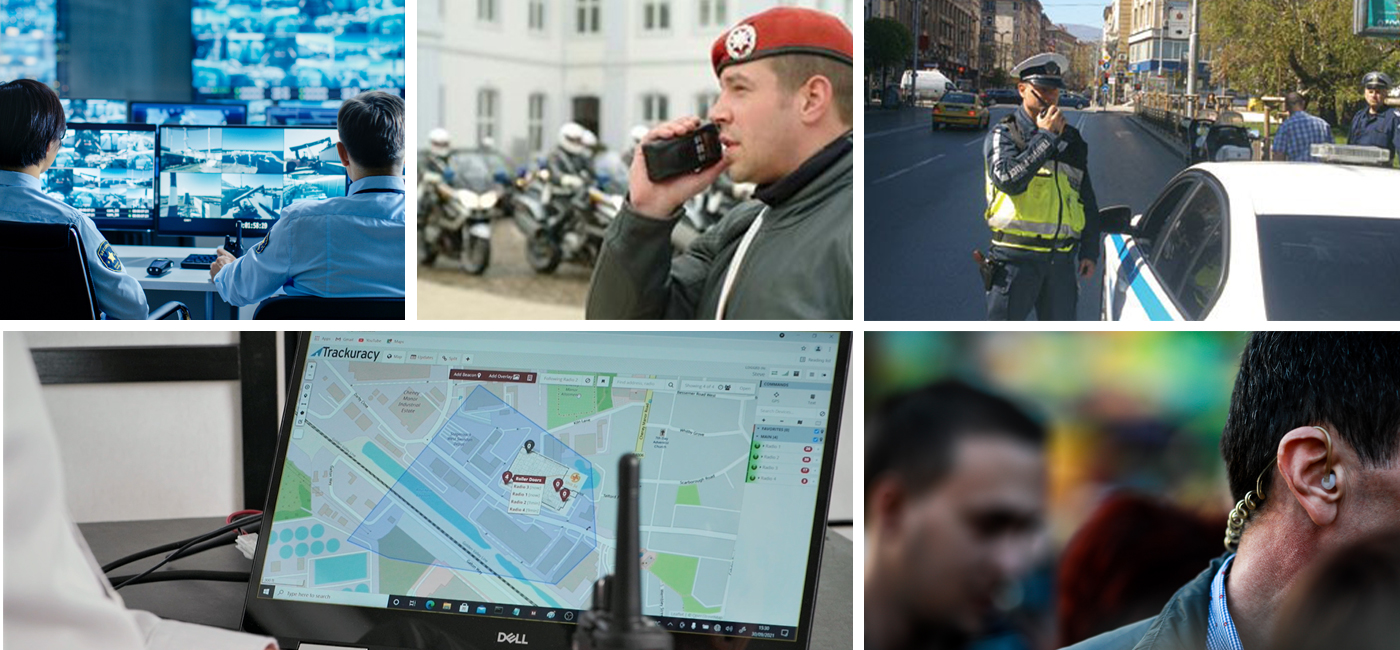 Typical applications include:
- Public utilities
- Transport hubs
- Communication hubs
- Land, sea and air borders
- Research facilities
- Government buildings
- Military bases
- Energy production
- Intelligence agencies

- Stadia and entertainment venues
- Oil and gas processing and distribution
- Data centres
- Currency and authentication services
- Cash warehouses
- Secure storage facilities
- Supply chain hubs
- Places of worship
- Close protection
KENWOOD NEXEDGE NXDN and DMR digital two-way radio systems have been proven in the most critical and high security applications and can be found in operation within military forces, police services, public and private security services around the world including police and security forces in Albania, Africa, Bulgaria, France, Japan, Malta, North America, Poland, Russian Federation and Ukraine.
Read more about how KENWOOD DMR and NEXEDGE NXDN systems have been deployed:
Southeast Asian Games (SEA)

Secure voice communications, independent of any mobile phone networks, priority broadcast and coverage at 31 event sites, 20 hotels, the National Stadium and the Airport were just some of the requirements from the NEXEDGE NXDN trunked system developed for the SEA Games in Singapore
G8/G20 Summits Canada

Canada hosted G8 and G20 Summits which took place back-to-back and required seamless multisite trunked coverage across a large area. Read about how a customised NEXEDGE NXDN network was created for the events in under six weeks.
G8 Summit Hokkaido Toyako Summit

For the G8 Summit at Toyako a KENWOOD NEXEDGE NXDN was employed to provide group-call capabilities for Japan's Ministry of Foreign Affairs linking three sites - New Chitose Airport, the International Media Centre and the Summit venue while enabling radio communications within each area.
National Police Service Bulgaria

Like many police services worldwide, the National Police Service in Bulgaria wanted a viable solution for its migration from analogue to digital communications. Find out more about how the nationwide NEXEDGE NXDN digital two-way radio system developed for the service meets the brief.
National Police of Ukraine with United Nations Office for project services (UNOPS)

View the press release on the KENWOOD digital radio system delivered to the National Police of Ukraine and installed through the United Nations Office for Project Services (UNOPS).
Georgia city police the USA

Georgia City migrates to NEXEDGE digital system for its police and fire departments. The system includes mobiles, portables, repeaters and base stations.
Sectron Private Security Bulgaria

SOT-161 is the leading private security services company in Bulgaria and the Balkans. It ensures the security of more than 155,000 sites with alarm monitoring systems, patrol cars and physical guards supported by a NEXEDGE NXDN digital communication system
EXPLORE KENWOOD SOLUTIONS FOR YOUR EVENT
To discover more about the millions of Kenwood devices in use by countless customers in hundreds of applications around the world, including the innovative, multi-protocol NX-5000 Series (NXDN, DMR, P25 and FM Analogue), NX-3000 Series (NXDN, DMR and FM Analogue) and exceptional value offered by the entry-level NX-1000 Series hand portable walkie talkies and mobiles, please click on the banners below.
For more information on KENWOOD digital system solutions including, DMR Tier 3 trunking and Simulcast, NXDN Type-C, Type-D and Gen2 trunking, click here.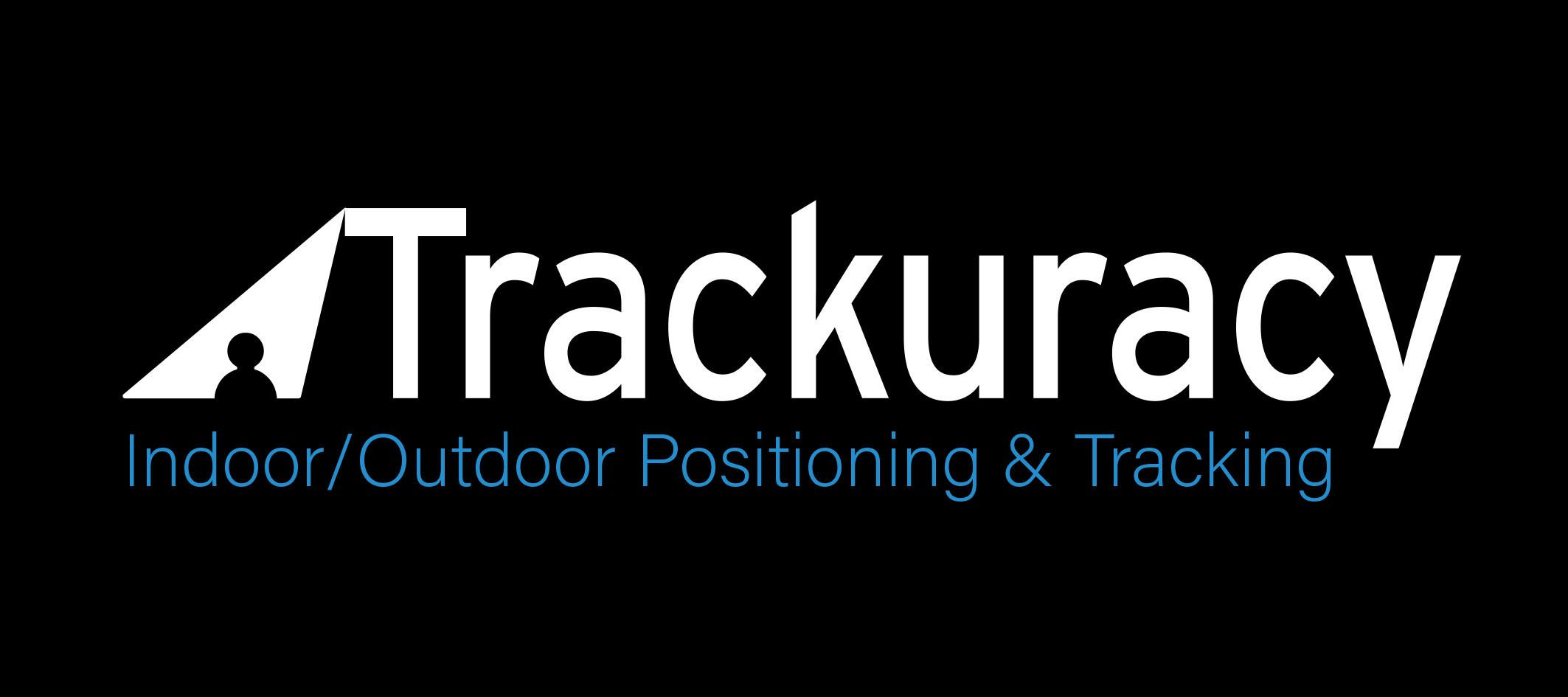 If you'd like to learn more about our TRACKURACY, our real-time Bluetooth Low Energy asset tracking and monitoring solution, click here.
Alternatively, please post an enquiry to us or contact an authorised KENWOOD Communications reseller.
► Please complete our Enquiry Form or contact an Authorised reseller
for help with your project
QUICK LINKS
Please click the banners to explore your choice of technology and solution