Radio-Active Communications Ltd
---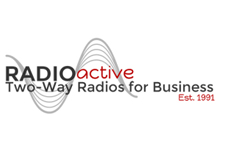 Radio-Active Communications Ltd was established in April, 1991 by Michael Rowan.
As the company grew, so did our range of equipment, our team and premises to where we are today.
We now supply all sizes of business and organisations around the country and Europe with their two-way radio equipment and accessories: Custom radio systems, Analogue and Digital equipment, Accessories, Radio repairs and reconditioning.
We like any specialist jobs that require a little more ingenuity than simply box shifting. We supply systems for some of the UK's largest factories, agricultural sites to super yachts and airports.
Radio-Active also supplies and services two way radio equipment to hundreds of schools, colleges, universities and academies across the UK. We have been providing simple, efficient and cost effective radio solutions to the education sector for over 20 years. 
If you have any questions regarding setting up, upgrading or indeed anything about your communications systems, please feel free to give us a call and see how we can help you.
Radio-Active Communications Ltd
6 Tower Close
Wrexham Industrial Estate
Wrexham
LL13 9WB

Tel No: +44 (0) 1978 664242
Fax No: +44 (0) 1978 664141
Email: sales@radioactivecomms.co.uk
Website: www.radioactivecomms.co.uk
Opening hours:
Monday - Friday: 09.00 - 17.30