Radiotronics Ltd
---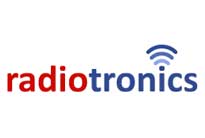 With a centralised UK distribution centre, workshops, and dedicated account managers, we can cover your every Kenwood two way radio requirement and deliver anywhere across the whole of the British Isles.
As a Kenwood partner, and with our very knowledgeable staff, we can offer full support through the life of your Kenwood product.
Talk to us about your assisting with the management of your current Kenwood radio fleet and about how we can help with both Kenwood radios and complete solutions including PC based dispatch software.
Radiotronics Ltd
Communications House
Manchester
M40 9WB

Tel No: 0345 0 955 955
Email: sales@radiotronics.co.uk
Website: www.radiotronics.co.uk
Opening Hours:
Monday - Friday: 09:00 - 17:00