Leversedge Telecom Services Ltd
---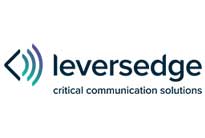 We've been successfully trading for over 40 years since 1975. With secure foundations and a long-established solid customer base, our emphasis is placed on working as a dynamic organisation; enabling our clients to benefit from our comprehensive knowledge and experience. Ideally placed to provide professional advice and solutions, we're here to help businesses looking to improve their communications, security and business efficiency.
Our number one priority is our customers. We look to build long-term relationships based on mutual benefit. Committed to delivering products and services tailored to your specific requirements, our clients benefit from our wide range of options, from established proven technologies, combined with leading-edge solutions.
Our business has diverged into three key areas: Commercial Two-Way Radios, Fleet Vehicle Solutions and specialist products and services for the Cash and Valuables in Transit industry, coupled with UK-wide engineering support.
Our team of long-term serving professionals is made up of communications experts, in addition to IT and project managers overseeing highly experienced field engineers across the UK.
Leversedge Telecom Services Ltd
23 Slater Street
Leicester
LE3 5AS

Tel No: 0116 262 6166
Fax No: 0116 251 4314
Email: info@leversedge.co.uk
Opening Hours:
Monday - Thursday: 08:30 - 17:00
Friday: 08.30 - 16.30