OS Comms
---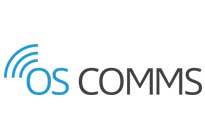 With over 35 years of experience, OS Comms is a dynamic, vibrant company. We believe in learning and growing everyday. We are specialists in the field of two-way radio communication and we believe in giving our very best to our wide client base. From local councils to blue chip companies, we have worked to provide the ideal communication solution for all our clients' needs.
Our speciality remains servicing and advising our clients. We understand that each of us have unique needs and our solutions are tailor-made for our clients. We offer on-site integration across a range of organisations and events. Our impeccable product placement is backed by an unrivalled support package. These two factors have become our strengths over the years and the reason for our growing client base.
What makes us special?
24/7 access: You can reach us anytime, anywhere. Just dial our customer service numbers and we assure you that someone will take the call. Our customer service staff are available at all times. Our staff is highly-trained, motivated and courteous. They will take you call and advice you on the best course of action. If needed our technicians will be sent over to deal with any requirements you may have.
Hand-on approach: At OS Comms we are not there for just selling products or advising on two way radio solutions. We will roll our sleeves up and join you in implementing the ideal radio system for your organisation. We believe in action and putting in practice what we advise.
Client service: At OS Comms we pride ourselves on our client service record. We have provided services to a range of industries and public sector organisations. Our services are completely professional and committed.
Expertise: Our staff have over 35 years expertise and the know-how to come up with the right two way radio solution for your needs. Our personnel will keep you up-to-date with the latest technological developments.
Reasonable pricing: Our products and services are all competitively priced. We believe in giving the best to our clients at affordable costs.
Range of services: We offer a range of service that includes hiring two-way radios, their servicing, maintenance, licensing facilities, finding right communication solutions and so on.
OS Comms
Unit 5, Menta Business Centre
21-27 Holland Road
Haverhill
Suffolk
CB9 8PU

Tel No: 01440 268 486
Email: Contact us webpage
Website: www.oscommsonline.com
Opening Hours:
Monday - Friday: 09:00 - 17:00