Smye-Rumsby Limited
---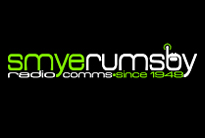 Smye-Rumsby Limited is a long-established company which was founded in 1948 and incorporated in 1959. Based in Dover, Kent, the company has sought to evolve its services to meet the ever increasing and developing world of electronics and communication on both land and at sea.
We are acutely aware of the need to maintain loyalty and to seek the satisfaction of all our customers.  We are a service-orientated company and strive to make it personal to our clients and in recent years we have updated our Quality Management System to ISO 9001-and then ISO 14001. We are also members of Federation of communication services and are Safe Contractor approved.
Expertise
Our expertise has expanded to all forms of land-based mobile and fixed station radio including the design and planning of customised systems.  A division of our company operates a communications service, comprising of a number of countywide repeater networks which are utilised by many organisations for their operational basis.
Smye-Rumsby has provided procurement and maintenance services to users of marine navigational equipment, including shore-based radar and radio communications.
We also have a very large hire department, which covers both radio communications and CCTV. Smye-Rumsby has, in conjunction with Local Councils, Police and shop retailers, set up many security systems, reducing crime in many towns.
Smye-Rumsby Limited
123 Snargate Street
Dover
Kent
CT17 9AP

Tel No: 0800 975 6444
Email: info@smye-rumsby.co.uk
Website: www.smye-rumsby.co.uk
Opening Hours:
Monday - Friday: 08:30 - 17:00