R F Lincs
---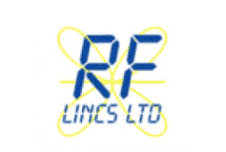 Established in 1994 by Steve Cairns after spending 10 years with HCE Ltd building one of the largest Public Access Mobile Radio (PAMR) networks in the UK, R F Lincs Ltd has built up a solid reputation and growing customer base on the analogue and digital wide area networks it operates.
Many of these customers are now on third generation systems, operating on the proven and flexible NEXEDGE NXDN platform. Whilst a myriad of different digital systems claim to add efficiencies to fleet operations, very few, if any, can match the deployment speed and ease offered by NEXEDGE.
Given the projected increase in the UK population over the coming years, it is reasonable to assume that radio traffic levels and congestion will increase proportionately. R F Lincs believe that by operating on a spectrum-efficient platform and helping customers to optimise equipment useage will in some small part ensure availability of service and reduce radio frequency pollution.
Whether you require a wide-area network system, single site coverage or a simple short range licence-free radio communication solution, contact us, our advice is entirely free.
R F Lincs
69 Sudbrooke Lane
Nettleham
Lincoln
Lincolnshire
LN2 2RW

Tel No: 01522 595696
Email: steve.cairns@rflincs.co.uk
Opening Hours:
Monday - Friday: 09:00 - 17:00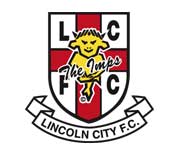 ► Lincoln City F.C. Managing stadium safety and operating efficiently with Kenwood DMR Radios
For Lincoln City Football Club, 2017 proved to be a remarkable season. Not only was the club promoted to League Two, but 'the Imps' also made FA Cup history, by becoming the first non-League side to reach the last eight in 103 years.
Steve Cairns, Managing Director or RF Lincs has long-established ties to Lincoln City FC. His daughter played for their ladies' team and one of his sons is a coach at the club's Youth Academy, so when the opportunity arose to upgrade the club's two-way radio communications, he was quick to respond.