Education
---
Two-way radio communication making schools safer, more secure and vibrant places.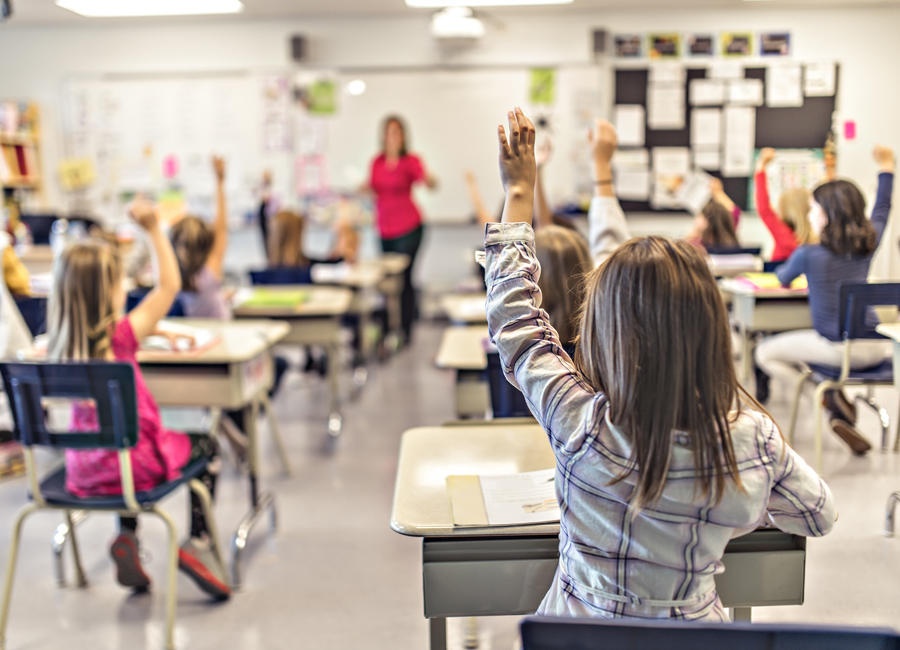 Every education establishment, whether a school, college or university, owes its students, staff and visitors a duty of care while they are on campus and offsite on organised trips.
Within the perimeter of a school or higher education campus, threats to safety and security can include injuries from accidents, natural disasters such as flooding, storms and earth movement or from malicious acts including vandalism, theft, arson, bullying and personal assault. The ability to report threats and incidents quickly and efficiently is essential in managing risks, containing situations and implementing emergency plans.
 
Instant communication at the push of a button

More educational establishments than ever rely on Kenwood two-way radio as their preferred method of instant communications on and off-site, whether in critical emergency situations or as tool to maintain safety, security and operational efficiency.
Typical applications include:
 

- Protection of staff in classrooms
- Safety of students
- Incident reporting
- Management of support staff

- Implementation of emergency plans
- Coordination of on-campus activities
- Management of field trips and events
- Security and maintenance of site
However, as campuses have become larger and spread over multiple sites, buildings more complex in construction and with more activities taking place outside school hours and off-campus, existing analogue hand-portable two-way radios and small communications networks can be stretched beyond their designed capability and result in less than ideal coverage.
With the extended coverage, reliability, ease of use, compact and rugged design offered by Kenwood license-free ProTalk digital PMR446 radios featuring digital/analogue mixed mode, ProTalk DECT fully duplex digital wireless intercom systems and licensed Digital Two Way radio solutions including NEXEDGE dPMR, NEXEDGE DMR and NEXEDGE NXDN, all of which incorporate Kenwood's unique analogue/digital Mixed Mode (allowing them to communicate automatically with any existing analogue radios whatever the make), management in the education sector have a predictable and economical path to migrate to the benefits of digital two-way radio at an affordable cost.
Kenwood digital two-way radio systems benefits include:
− Automatic analogue/digital Mixed Mode operation
− Extended coverage
− Enhanced security against eavesdropping
− Greater flexibility in system configuration
− Multi-campus system capability
− Accommodates multiple user groups
− Advanced built-in and programmable user safety functions
− Optional and built-in GPS radio location feature
− Fully scalable to meet future needs
− Suite of application solutions to tailor a system to meet specific operational requirements
− Proven performance
− Reliable and cost-effective
Not just on campus but on field trips
All Kenwood two-way radio equipment conform to relevant MIL-Standards for ruggedness and durability and are IP Water & Dust Intrusion rated, making them equally ideal for operation in all indoor and outdoor environments.

Kenwood two-way radio systems and networks provide an ideal cost-effective solution to on and off-campus radio communications; providing instant communication in voice and text between departmental and functional teams to ensure the safety, security and efficient management of schools, colleges and universities and are widely used in the education sector around the world including Macquarie University, Sydney, Australia and the Western Kentucky University, Kentucky, U.S
 
| | |
| --- | --- |
| | |
To discover more about the millions of Kenwood devices in use by countless customers in hundreds of applications around the world, including the innovative multi-protocol NX-5000 Series (NXDN, DMR, P25 and FM Analogue) and NX-3000 Series (NXDN, DMR and FM Analogue) hand portable walkie talkies and mobiles, please visit the linked pages, look into our Professional Communication System Solutions, complete the Enquiry Form or contact an authorised Kenwood Communications reseller.
► Please complete our Enquiry Form for help with
your project