Lone Worker
---
KENWOOD two-way radio provides constant reassurance and help at the push of a button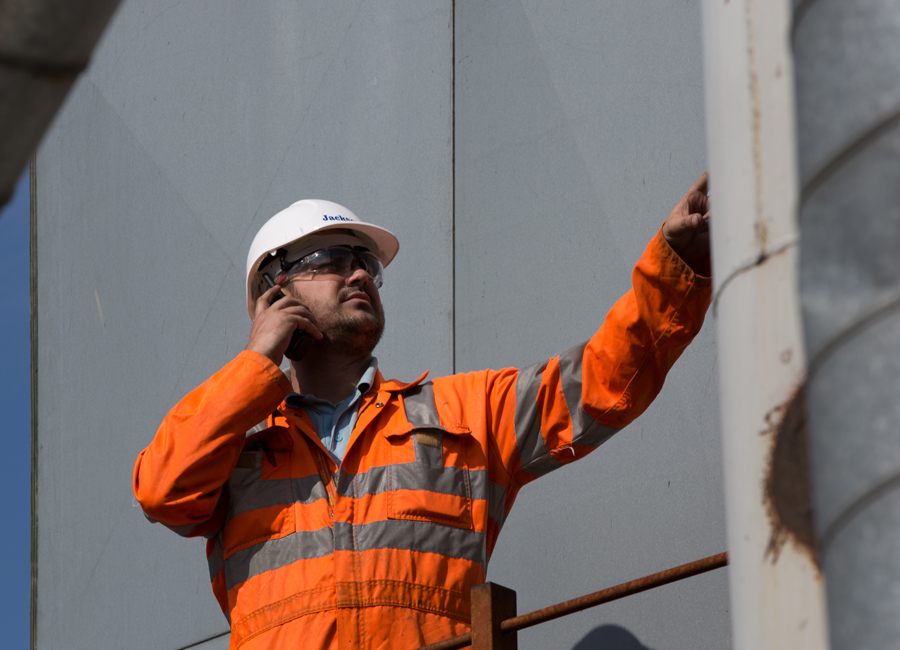 Every employer has a moral obligation to ensure all its employees' health, safety, and welfare. In the UK, legislation including the Health and Safety at Work Act 1974 (the EU equivalent is Directive 89/391/EEC), Management of Health and Safety at Work Regulations 1999, Corporate Manslaughter and Corporate Homicide Act 2007, and the Health & Safety Offences Act set out requirements for compliance to protect its workers - and its reputation.
Whether working on company premises or remotely, lone workers face the same risks as anyone else, but there is a greater risk of hazards causing harm as they may not have anyone to help or support them if things go wrong.
Statistics from the British Safety Council's 2018 crime survey showed that as many as 150 lone workers had reported physical or verbal attacks every day, up to 54,750 individuals a year. With the projected growth in flexible and remote working in the aftermath of the Coronavirus pandemic, more workers could be to risk.
The law requires companies to consider and mitigate any health and safety risks before staff are exposed to them. This process is made more complex in the case of lone workers who are often exposed to risks that their office-based counterparts are less likely to experience and cannot receive immediate support in illness, accidents, harassment, and violence.
Responsible businesses and organisations will undertake a comprehensive workplace risk assessment and train their staff on how to respond to different situations and scenarios. More importantly, consider how the worker can raise the alarm and the means available to communicate with those able to assist.
BENEFITS OF TWO-WAY RADIO OVER MOBILE PHONES
In an age of smart, connected devices, what are the advantages two-way radio brings to enhancing the safety of lone and remote workers? It's an often-asked question.
Robust, low purchase cost and no dialling, waiting for a connection, dropped calls, service contracts, call or data charges are just some of the benefits of two-way radio, providing instant communications at the push of a button indoors and out without unnecessary steps and distractions.
Imagine a staff member working alone who becomes involved in a volatile and escalating situation where they need urgent assistance. Now imagine them fumbling with an unwieldy mobile phone, looking for a contact in an address book or launching an app, waiting for a connection and hoping that they are not in a GSM or Wi-Fi blackspot and that the contact picks up the call.
Even the most basic license-free PMR446 hand-portable two-way radios (walkie-talkies) can provide one-to-one and all users communications. More advanced licensed systems like DMR and NEXEDGE NXDN bring significant additional benefits, including GPS and more advanced lone worker and emergency functions.
The overarching benefit of radiocommunication over other technologies is that it provides the instant communication method of last resort, with the ability to remain operational even when mobile and IP networks become overloaded or rendered unavailable.
THE REASSURANCE THAT YOUR STAFF ARE NEVER ALONE AND OUT OF REACH
With the increase in flexible working, care in the community services, home deliveries and fewer workers operating from fixed locations, more people than ever could be considered lone workers, often working in situations where they may be exposed to risks of accidents and inappropriate or violent behaviour.
Alongside the more traditional lone worker occupations, many others have now emerged where teams or pairs of individual workers have been separated, including:
 

- Adult social care workers
- Aid workers
- Canvassers
- Civil Enforcement Officers
- Cleaners
- Construction workers
- Electricity, gas and water distribution workers
- Door-to-door salespeople
- Doormen
- Drivers
- Estate agents
- Farmers
- Forestry workers
- Grocery and meals delivery
- Health visitors

- Highways and street cleaners
- Hotel housekeepers
- Land managers
- Maintenance workers
- Meter readers
- Miners
- Porters
- Surveyors
- Receptionists
- Repair technicians/engineers
- Retail staff
- Room service teams
- Security guards
- Service station attendants
- Zookeepers
A reliable two-way radio gives lone workers the reassurance they need to work more confidently, under less stress and with greater efficiency. Secure in the knowledge that their radio ensures they're never more than the push of a button away from help should an accident, medical emergency or incident occur.
KENWOOD RADIOCOMMUNICATION SYSTEMS WITH WORKER SAFETY FEATURES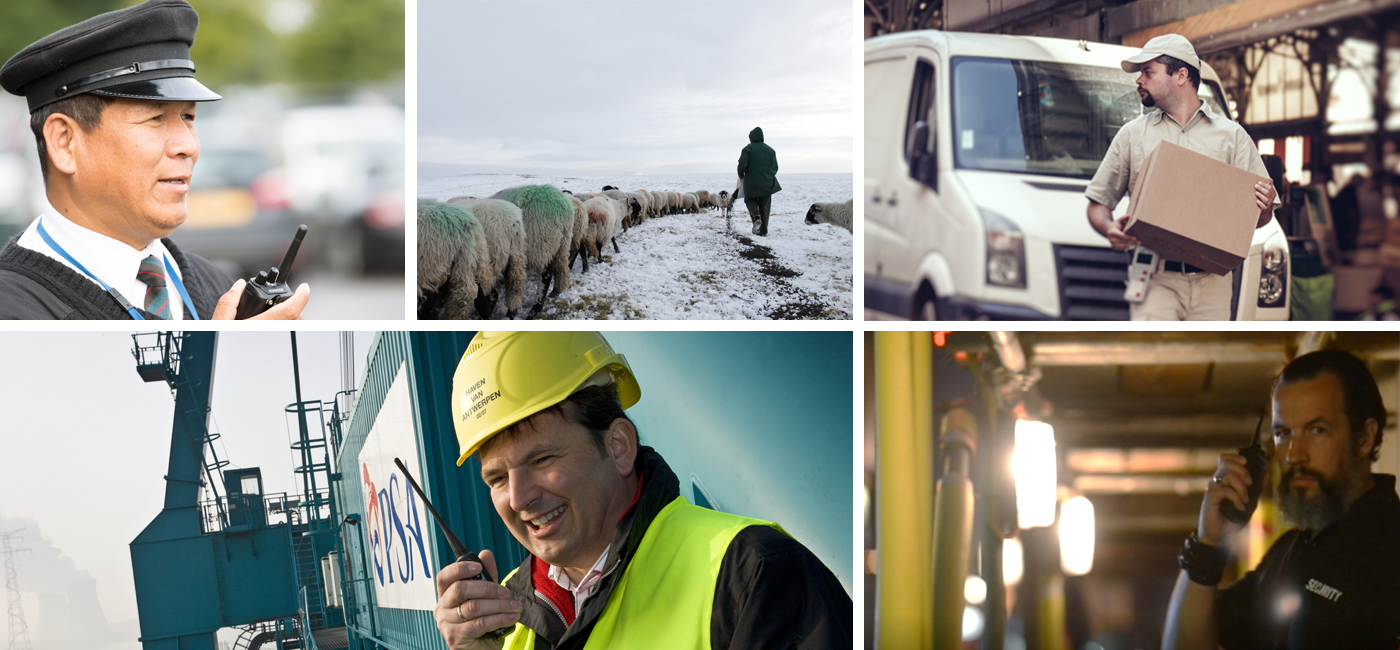 License-free PMR446
While you can buy multi-packs of 'license-free walkie talkies' for less than the price of a decent meal for two, don't be deceived, you get what you pay for; they might work for a short period of time, but you wouldn't want to risk the safety of your staff or your reputation on them.
In sharp contrast, the simplicity, convenience, and cost of KENWOOD ProTalk analogue and digital license-free PMR446 technology have made it a popular choice in professional applications where lone workers operate in a defined localised area, for example inside buildings or within an open site.
ProTalk digital dPMR446 radios are better built and equipped than most and offer native analogue to digital mixed operation, a second programmable PTT button, 32-digital and 16-analogue channels for congestion free operation even in cities, ease of use, durability and long battery life between charges. For an entry-level radio offering one-to-one and call-all-radios features, there's little to better them.
Licensed DMR and NEXEDGE NXDN radio systems with advanced worker safety features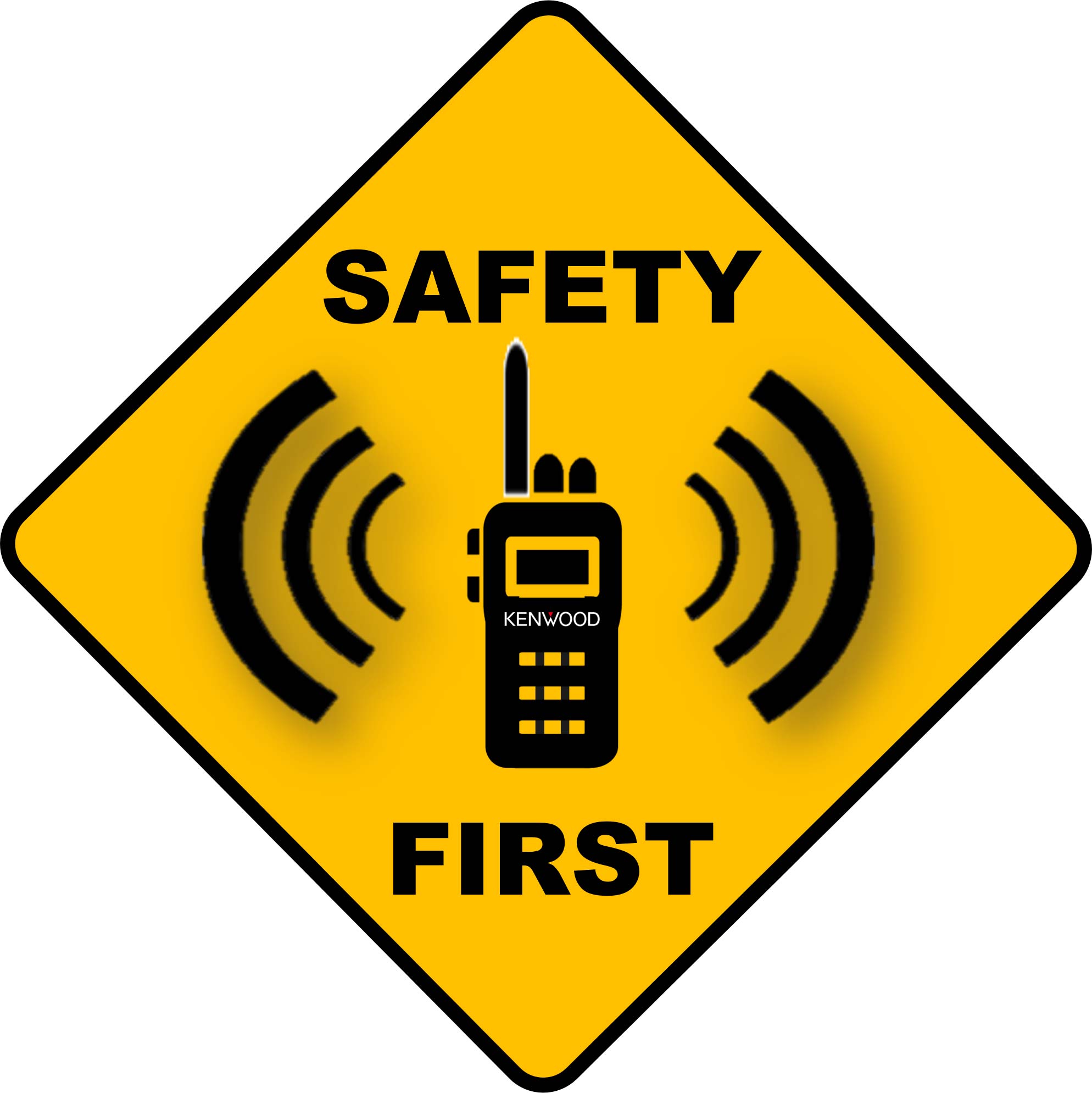 For larger and multiple sites, wider coverage areas and a host of built-in and programmable advanced worker safety features, KENWOOD NEXEDGE NXDN and DMR digital systems offer much more than the ability to transmit voice and data instantly and provide the perfect solution to virtually any application.

All NEXEDGE NXDN and DMR hand portable and mobile in-vehicle two-way radio devices feature an Emergency Key and Emergency Call features as standard. At the same time, more advanced models additionally offer built-in or optional GPS modules, Lone Worker, Motion Detection and compatibility with Location services, making them suited for incorporation in a robust health and safety policy.
These advanced safety features offer added protection with the ability to automatically send alerts and alarms to the control centre and/or other radio users, for example:
Priority Call:

The Priority Call feature ensures the availability of a radio channel in the event of an emergency and allows a dispatcher to interrupt all existing calls on a channel.

Emergency Key:

An alarm triggers along with the sender's user ID and when the Emergency Key button is pressed. GPS-equipped radios can also send the user's location (GPS coordinates).

Lone Worker:

An alarm is triggered along with the sender's user ID if a user does not respond to a status prompt within a specified time.

Man Down:

An alarm and the sender's user ID are triggered if the radio is tilted beyond a pre-determined angle, indicating that the user may have fallen or become incapacitated. Other programmable features include:

- Stationary Detection: Emergency mode is triggered along with the sender's user ID when the radio remains in a stationary position for a period exceeding a pre-set time, indicating that the user is unable to operate the transceiver or it has been lost, mislaid etc. GPS-equipped radios can also send the user's location (GPS coordinates) to a control centre using software such as KAS-10 and KAS-20 AVL and Dispatch suites.

- Motion Detection: Emergency mode is triggered along with the sender's user ID when the radio is vigorously shaken or swung for a period exceeding a pre-set time, indicating that the user is running to or from an incident. GPS-equipped radios can also send the user's location (GPS coordinates) to a control centre using software such as KAS-10 and KAS-20 AVL and Dispatch suites.

Location Services:

NEXEDGE NXDN and DMR radios equipped with GPS can additionally be programmed to send location information to a control centre using software such as KAS-10 or KAS-20 AVL and Dispatch suites so that the user at risk can be located quickly and response times reduced.

Asset Tracking and Monitoring:

With Trackuracy, KENWOOD DMR and NEXEDGE NXDN systems can be equipped with low-energy, real-time asset monitoring and tracking across single and multiple sites, indoors and out. Alerts, alarms delivered as audible tones, and voice or data messages can be programmed to trigger automatically should the user stray off course or enter prohibited areas.

Remote Monitor:

Remote Monitor allows dispatchers to listen to the radio through its microphone when an alarm is activated and the radio user cannot respond. This provides the dispatcher with the intelligence to assess a situation in real-time and quickly initiate an appropriate response.

Intrinsically Safe Radios:

NEXEDGE NXDN ATEX/IECEx certified radios provide the solution for lone workers operating in explosive atmospheres such as oil and gas processing, chemicals production and distilleries or situations where hazardous airborne particles are present.
INSTANT COMMUNICATION BETWEEN INDIVIDUALS AND GROUPS IN VOICE AND DATA ACROSS SINGLE OR MULTIPLE SITES.
In addition to the advanced worker safety features, KENWOOD DMR and NEXEDGE NXDN systems also offer management the ability to coordinate resources and maximise the efficiency of operations carried out by functional teams located in different places, reliably, clearly and instantly.
KENWOOD DMR and NEXEDGE NXDN digital protocols both offer the capability to build flexible and scalable systems suitable for covering single or multiple sites. The native analogue/digital Mixed Operation capability (enabling radios to communicate automatically with existing licensed analogue radios) provides a predictable, economic migration path to digital two-way radio operation at an affordable cost and to build a scalable, future-proof radio system.
A KENWOOD DMR or NEXEDGE NXDN system equipped with GPS devices can not only provide multiple communications channels and talk groups but also, with the addition of the optional KAS-10/20 software or Trackuracy 'asset' tracking suites, allow you to monitor and track every radio so you always know where staff are and can pinpoint and alert those best able to respond quickly to situations.
Radio system capabilities include:
 

- Individual, group and all radio calls
- Advanced built-in and programmable user safety functions, including 'man-down' and emergency call
- Over the air programming
- Emergency / Evacuation / Lockdown alert functions
- Voice and data messages
- Optional and built-in GPS
- Native analogue/digital Mixed Mode operation
- Longer range/improved coverage
- Programmable automated alerts

- Encryption against interception and eavesdropping
- Flexibility to link multiple locations
- Scalable digital conventional, IP conventional and trunked operation
- Suite of application solutions to tailor a system to meet specific operational requirements
- Simple to programme and use
- Long battery life between charges
- Rugged and durable radio devices
- Reliable and resilient RF coverage
Typical applications include:
 

- Protection of staff
- Safety of suppliers and visitors
- Incident reporting
- Workflow management

- Monitor and log workforce activities
- Coordinating supplies
- Management of contractors
- Security and implementation of emergency plans
KENWOOD DMR and NEXEDGE NXDN systems can also be integrated with existing applications, including fire and security, access control, telemetering systems, etc. They offer a resilient, failsafe future-proofed communication solution.
COST-EFFECTIVE MIGRATION FROM ANALOGUE TO DIGITAL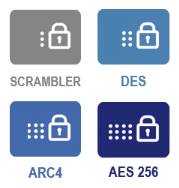 Secure encryption is an essential requirement in radiocommunications to provide security against eavesdropping, jamming and other malicious attacks on a radio system.
All KENWOOD digital radio devices are equipped with a voice scrambler feature as standard, while licenced NEXEDGE NXDN and DMR radios are further protected with more advanced encryption:
| | |
| --- | --- |
| PROTALK PMR446: | Voice inversion scrambler |
| NX-1000 Series: | Built-in digital scrambler as a standard, optional upgrade to ARC4 Encryption for DMR |
| NX-3000 Series: | Built-in digital scrambler as standard, optional 56-bit DES encryption and upgrade to 256-bit AES (NEXEDGE NXDN and DMR) and 40-bit ARC4 encryption for DMR |
| NX-5000 Series: | Built-in digital scrambler and DES-56 bit (4 keys) as standard, optional hardware upgrade to 56-bit DES and support to 256-bit AES |
Information Security
The Communications Systems Business, Professional Systems Business and the Healthcare Business units of JVCKENWOOD Corporation are certified to ISO/IEC 27001:2013 international standards for information security management systems and JIS Q 27001:2014 Japanese industrial standards, both of which specify standards for information security management systems and establish requirements and implementation of the framework to protect information assets.
BUILT TOUGH TO WITHSTAND RAIN, DIRT AND THE ROUGH AND TUMBLE OF DAILY USE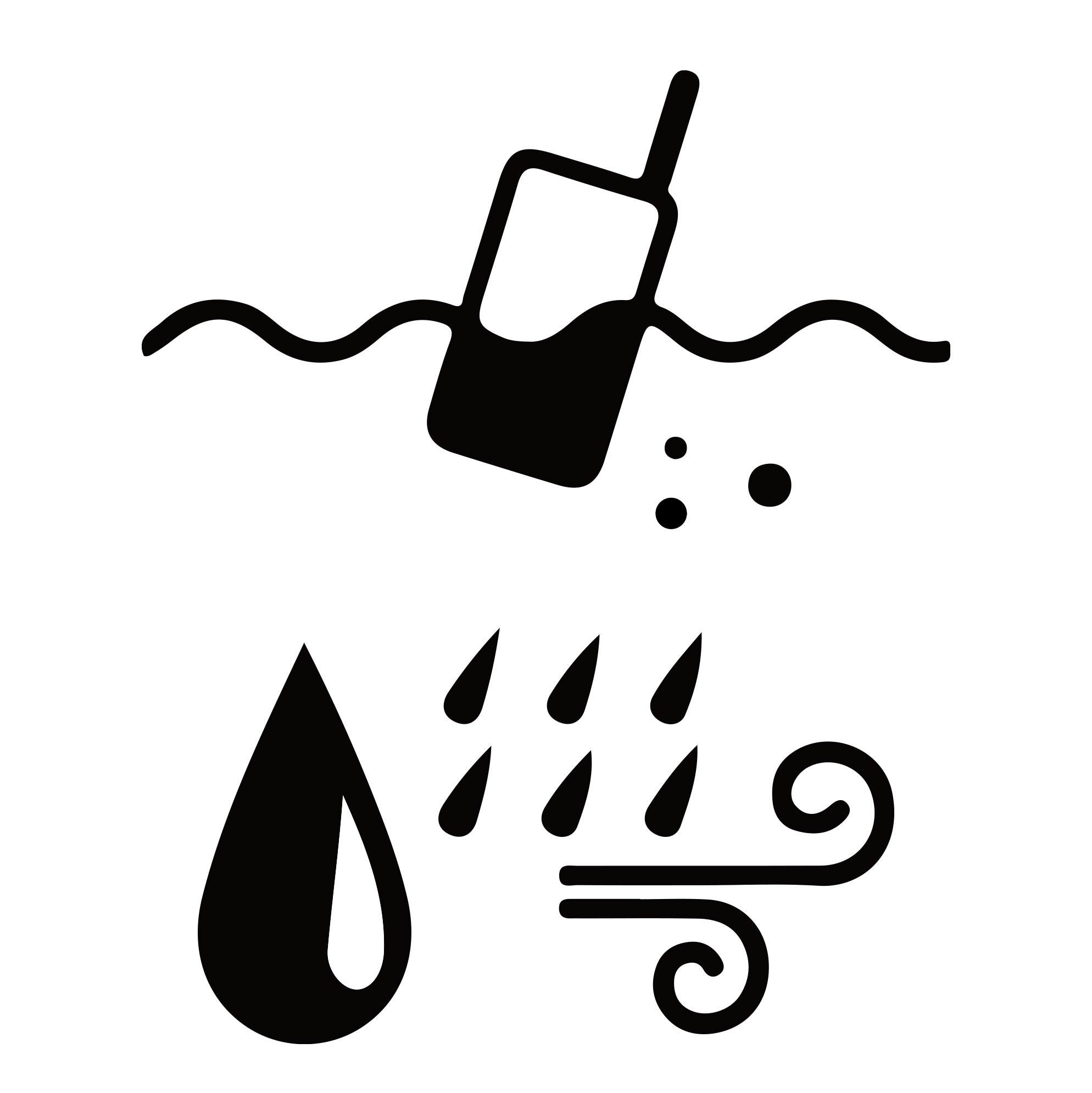 As you would expect, all Kenwood professional hand portable walkie talkies and mobile radios conform to MIL-STD-810 C/D/E/F/G for ruggedness and durability and are IP54/55/67 Water & Dust Intrusion rated, making them suited for use in any environment.
In addition, KENWOOD can offer ATEX IECEx devices for use in hazardous, explosive atmospheres.
EXPLORE KENWOOD SOLUTIONS INCORPORATING ADVANCED WORKER SAFETY FEATURES
St. John Ambulance, England

KENWOOD NEXEDGE NXDN digital forms the backbone of the new St. John Ambulance operational communications systems, supporting a charity that has been saving lives and supporting communities for almost 150 years.
Istanbul Airport 64-channel, single-site trunked system

Watch the film about the NEXEDGE NXDN 64-channel, single-site Gen2 trunked system that provides coverage of the 76.5 km2 site of Istanbul Airport and serves the airport's fire and rescue service and other key departments and functions.
State Fire Service of Poland

Read more about the five major fire and rescue services responsible for an area of 65,530km2 and a population of over 1.5 million being served by the coverage, clarity and flexibility of NEXEDGE NXDN systems.
National Ambulance Service, Lithuania

A KENWOOD NEXEDGE NXDN GEN2 digital trunking system provides nationwide coverage over a 65,300 km² area for the National Ambulance Service in Lithuania.
Upgrade from analogue to digital at Hessen Forest Management

Read more about what Meik Gerlach, Special Coordinator for Occupational Health & Safety considers to be key benefits the worker safety features in KENWOOD radios bring to forestry workers and how radiocommunication has become integral to the accident prevention concept of the Hessenforst state enterprise.
Upgrade from PMR446 to NEXEDGE NXDN trunked system at La Sagrada Familia

Learn how a NEXEDGE NXDN trunked system replaced the PMR446 radio communications system at La Sagrada Familia as visitor numbers rose and the requirement for extended coverage, worker safety, and security.
Enhanced worker safety at London Bridge Station

Network Rail and train operating companies staff based at London Bridge station are equipped with KENWOOD radios as their primary communications tool. At the same time, British Transport Police can also monitor the channels to keep informed on situations. Read how the system serves to make all staff feel much safer.
To discover more about the millions of Kenwood devices in use by countless customers in hundreds of applications around the world, including the innovative, multi-protocol NX-5000 Series (NXDN, DMR, P25 and FM Analogue), NX-3000 Series (NXDN, DMR and FM Analogue) and exceptional value offered by the entry-level NX-1000 Series hand portable walkie talkies and mobiles. Please click on the banners below.
For more information on KENWOOD digital system solutions including, DMR Tier 3 trunking and Simulcast, NXDN Type-C, Type-D and Gen2 trunking, click here.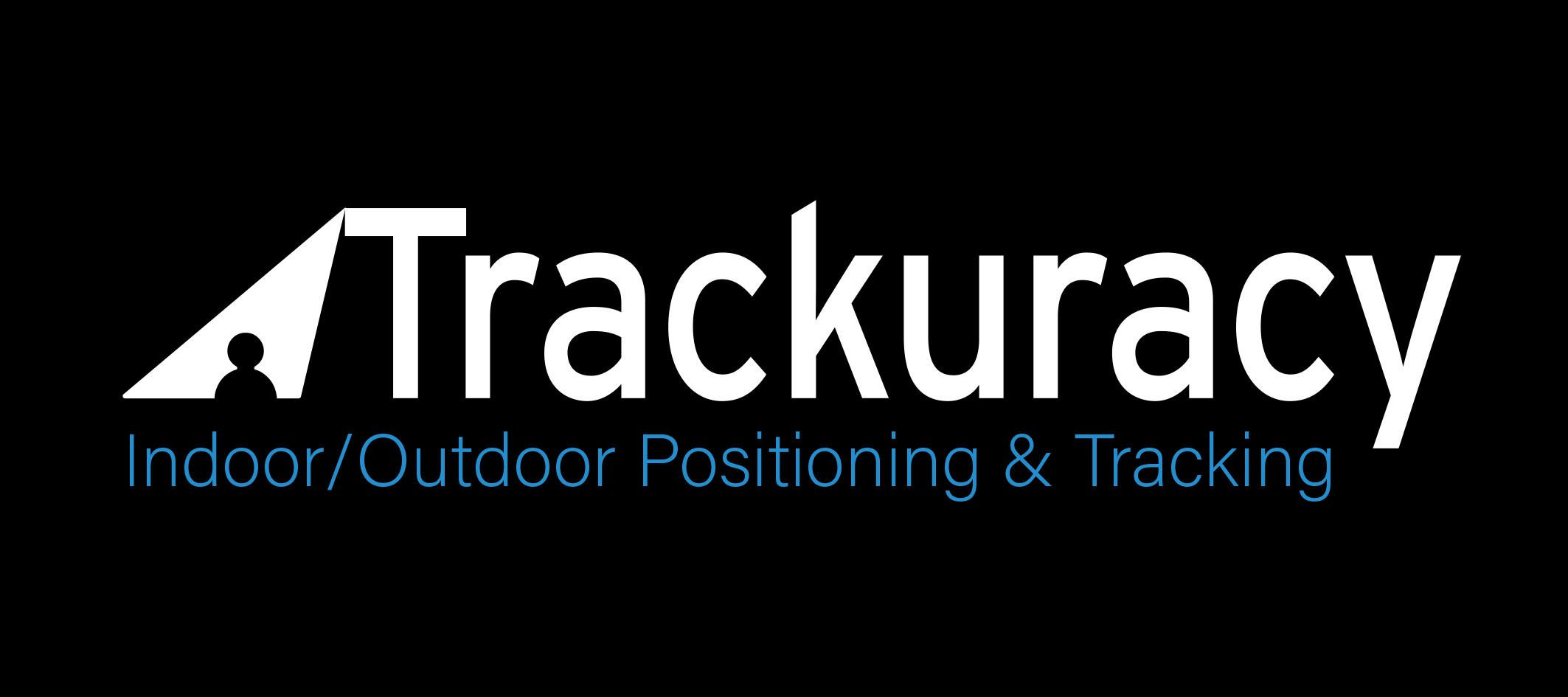 If you'd like to learn more about our TRACKURACY, our real-time Bluetooth Low Energy asset tracking and monitoring solution, click here.
Alternatively, please post an enquiry to us or contact an authorised KENWOOD Communications reseller.
► Please complete our Enquiry Form or contact an Authorised reseller
for help with your project
QUICK LINKS
Please click the banners to explore your choice of technology and solution