General
---
Founded in Japan in 1947 and listed in the first section of the Tokyo Stock Exchange, JVCKENWOOD Corporation is a leading developer and manufacturer of electronics and communications equipment and solutions renowned by consumers and industry professionals around the world for providing products of the highest design, quality, performance, and value.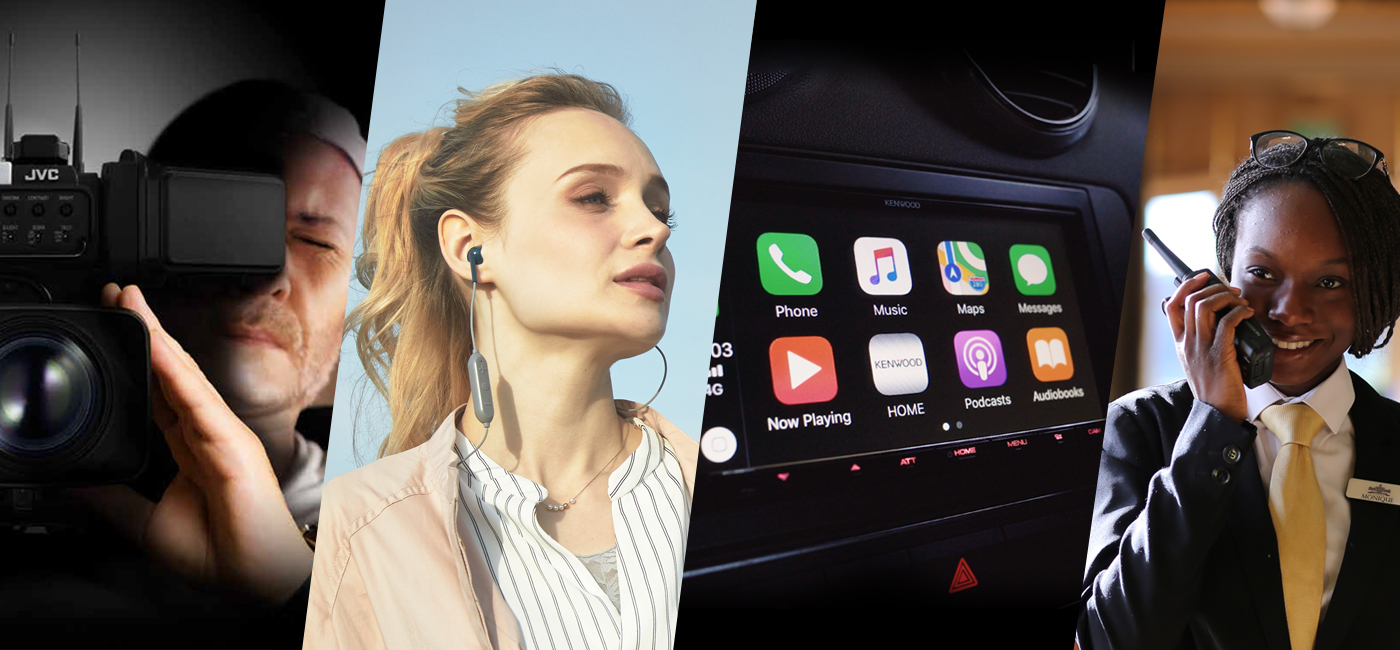 Today its Kenwood brand continues to take a leading role in delivering market-driven solutions and is one of the largest manufacturers of communications equipment in the world – serving tens of thousands of customers across hundreds of applications with analogue and digital radio communications solutions and amateur radio equipment in over 160 countries.
It is a central Kenwood belief to listen to the market and develop exacting products that address customers' needs at the best possible value.
---
Simplicity with economy

The legendary Kenwood ProTalk range of license-free analogue and digital/analogue PMR446 walkie talkies, has proven itself across a wide variety of Business & Industry as well as in semi-professional applications – its unbeatable combination of Kenwood build quality, ease of use and performance making it the first choice for discerning users.
---
Digital Licensed and License-free Two-Way Radio Communications
Kenwood introduced its first professional two-way radios in 1978, entering the US land mobile market in 1983 and the European market in 1991.

In 2001, Kenwood released its first digital two-way radio transceiver operating on the P25 protocol and having jointly developed the NXDN™ digital protocol, launched the NEXEDGE® range of advanced digital two-way radios in 2008, winning the prestigious Federation of Communications Services, Gerald David OBE Innovation in Business Radio Award in 2010 and International Telecommunications Union (ITU) recognition in 2017.
---
Choice without compromise
Kenwood is committed to a dynamic digital product strategy free from the constraints of technology platforms and operating protocols and in addition to its NEXEDGE NXDN fully scalable digital systems, it offers NEXEDGE dPMR and NEXEDGE DMR digital solutions.
License-free

PMR446

✓ Analogue

✓ Digital

dPMR Digital

ETSI Compliant

✓ License-free dPMR 446

✓ dPMR Mode 1 Peer-to-Peer

✓ dPMR Mode 2 Digital Conventional Repeater

✓ dPMR Mode 2 Digital Conventional IP Repeater

DMR Digital

ETSI Compliant

✓ DMR Tier 2 Digital Conventional

✓ DMR Tier 2 Digital Conventional IP

✓ DMR Tier 2 Digital Conventional Simulcast

✓ DMR Tier 3 Digital Trunked

✓ DMR Tier 3 Digital Trunked Simulcast

✓ DMR-S Trunking

✓ KAS-10 and KAS-20 AVL/Dispatch Software Suites

NXDN Digital

ITU Recognised

✓ NXDN Digital Conventional

✓ NXDN Digital Conventional IP

✓ NXDN Digital Type C (Control Channel) Trunked

✓ NXDN Digital Type D (Distributed) Trunked

✓ NXDN Digital Gen2 Trunked

✓ NXDN ATEX

✓ KAS-10 and KAS-20 AVL/Dispatch Software Suites
---
Future-proof capability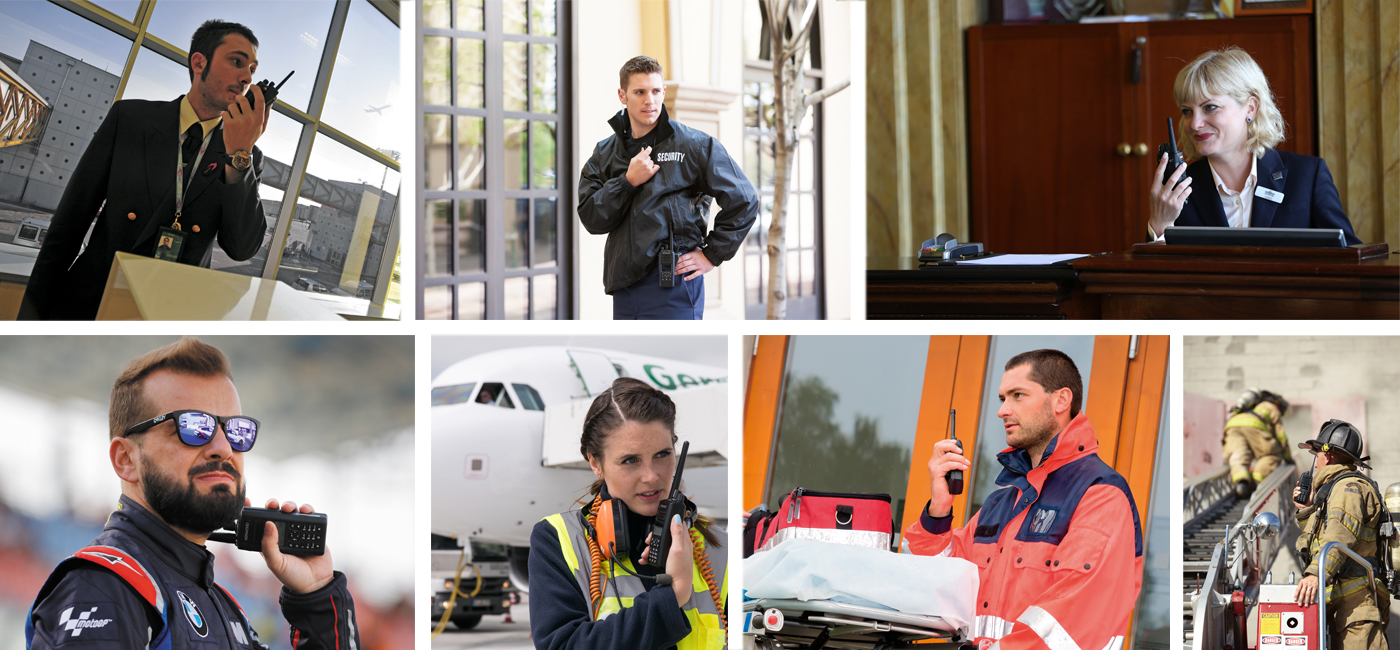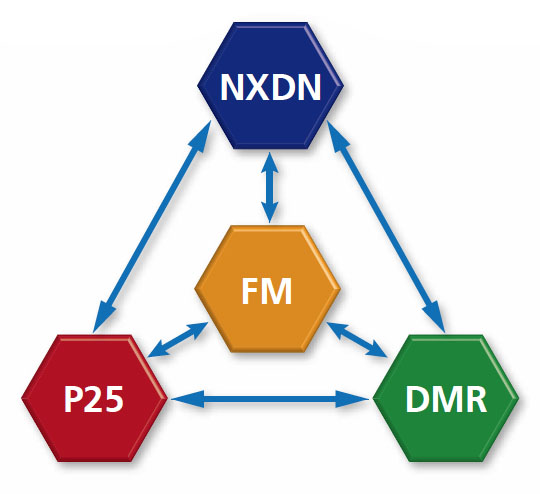 Recognising that mission and operations critical radio communications requirements evolve and change over time, Kenwood developed the innovative multi-protocol 
NX-5000 Series (NXDN, DMR, P25 Phase 1 and FM Analogue)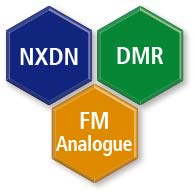 and NX-3000 Series (NXDN, DMR and FM Analogue) hand portable walkie talkies and mobile radios giving customers the ability to switch easily between air interface protocols to meet their needs without having to replace their radio devices.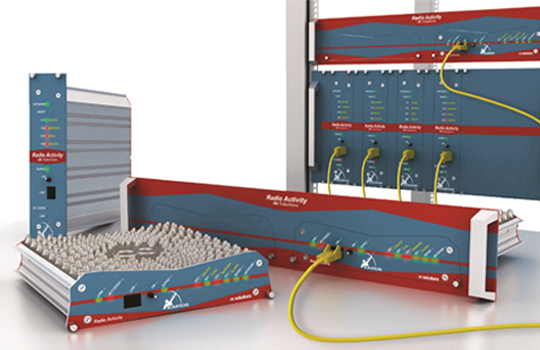 Most recently, the introduction of Kairos Simulcast and Multi-Frequency capabilities to NEXEDGE DMR Tier 2 and DMR Tier 3 trunking brings increased flexibility and improved cost-effectiveness to users needing to maintain communications across long distances.
---
Worker and Site Safety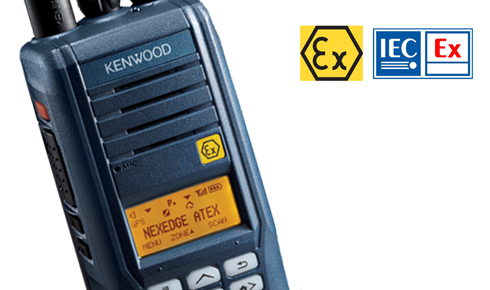 NEXEDGE NXDN digital ATEX two way hand portable radios are designed to meet European Directives to control standards for equipment and protective systems used in hazardous and potentially explosive environments.
Typical application areas include oil rigs and refineries, gas storage and installation activities, chemical plants, mining operations and other workplaces with exposure to combustible dusts where worker safety and reliable communications are essential.
---
Solutions that maximise safety, security and efficiency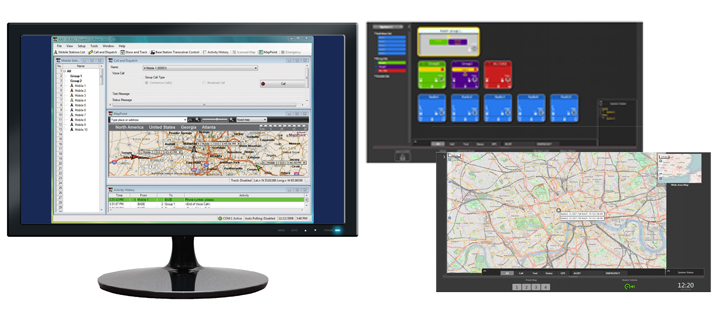 To harness and exploit the full potential of Kenwood digital radio equipment, alongside its KAS-10 and KAS-20 Software Suites, Kenwood have introduced the Kenwood Solution Developers Programme (KSDP) which brings together leading application developers offering innovative and unique solutions that integrate seamlessly with Kenwood digital and analogue radio devices.
To discover more about the millions of Kenwood devices in use by countless customers in diverse applications around the world, please explore the case studies, complete the Enquiry Form or contact an authorised Kenwood Communications reseller.
► Please complete our Enquiry Form for help with
your project