General
---
Communication solutions for every application - tell us about yours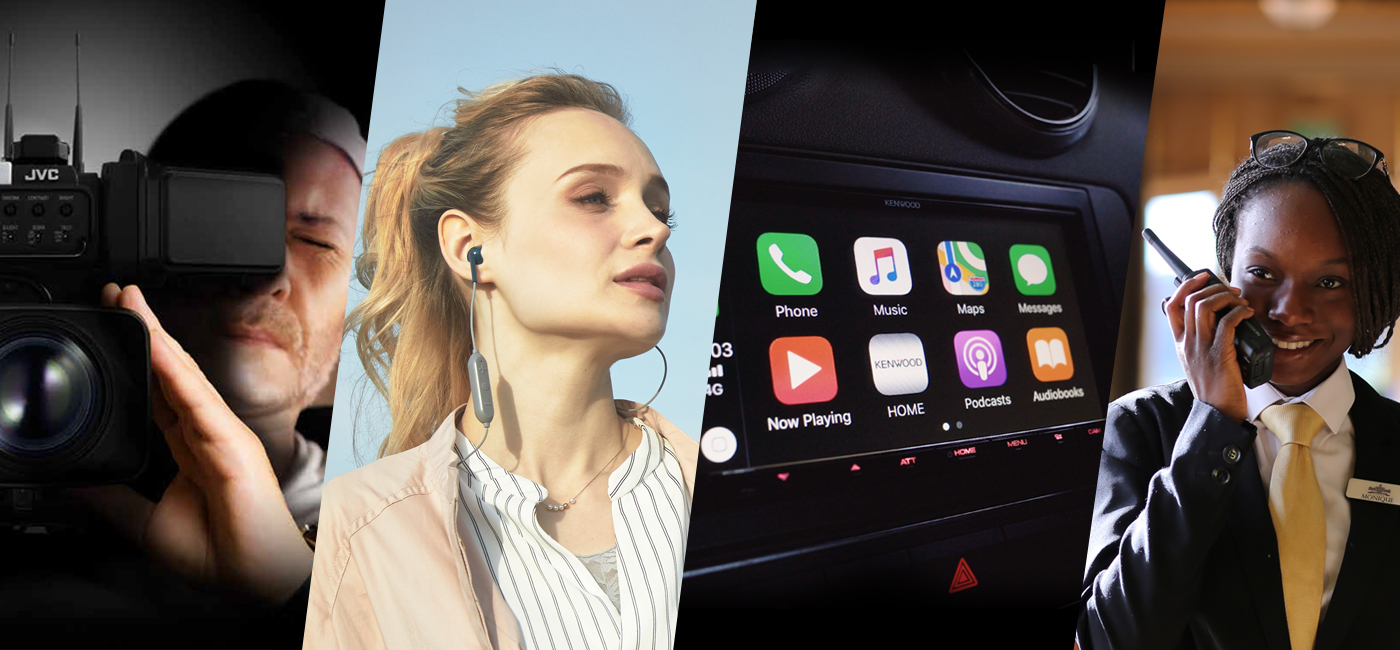 Founded in Japan and listed in the first section of the Tokyo Stock Exchange, JVCKENWOOD Corporation is a leading developer and manufacturer of electronics and communications equipment and solutions renowned by consumers and industry professionals for providing products of the highest design, quality, performance and value.
Today the KENWOOD brand continues to lead in delivering market-driven solutions. It is one of the world's largest manufacturers of communications equipment – serving tens of thousands of customers across hundreds of applications with analogue and digital radio communications solutions and amateur radio equipment in over 160 countries.
It is a central KENWOOD belief to listen to the market and develop exacting products and solutions that address customers' needs at best possible value.
PROFESSIONAL RADIOCOMMUNICATION SOLUTIONS
PROTALK - LICENSE-FREE SIMPLICITY WITH ECONOMY
License-free analogue PMR446 two-way radios have proven to be effective for professional users over many years. However, the trend is to digital technologies where the benefits of backward compatibility with existing analogue radios, ease of use, more channels, improved clarity and security and more effective background noise suppression have converted many analogue users when replacing equipment.
Not only will digital radios provide better reception to the full extent of the coverage area, but they are also more effective in reaching difficult areas. For example, users operating below ground, at height and within structures - are important considerations in an accident or emergency.
DIGITAL LICENSE-FREE PMR446 IMPROVES EFFICIENCY BY REDUCING DOWNTIME
Digital dPMR446 is the most popular license-free PMR446 format among professional users. With 32 digital and 16 analogue channels, it suits operations in congested areas or where channels are allocated to specific groups. Ruggedness, long battery life between charges and simplicity of operation in all conditions are some of the critical attributes of the current generation of KENWOOD ProTalk dPMR446 radios, along with many advanced features only previously found in licensed radios.
FUTURE-PROOF DIGITAL LICENSED TWO-WAY RADIO SYSTEM SOLUTIONS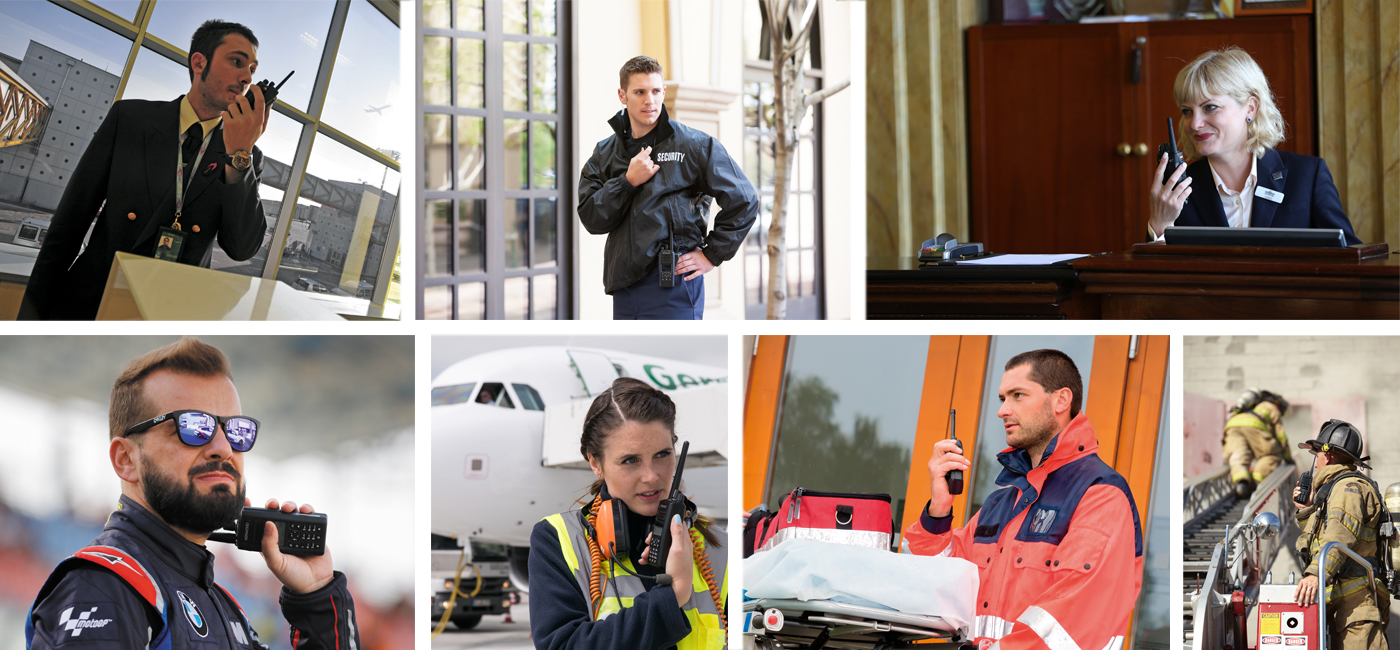 KENWOOD introduced its first licensed professional two-way radio systems in 1978, entering the US land mobile market in 1983 and the European market in 1991.
Today, the KENWOOD range of system solutions includes scalable and futureproofed digital systems and solutions employing DMR, NEXEDGE NXDN and P25 digital air interfaces capable of operating in different system configurations, including Digital Conventional, Digital IP, Single and Multi-site Trunking, Multi-Frequency and Simulcast.
KENWOOD SYSTEM CONFIGURATIONS AT A GLANCE
License-free

PMR446

✓ Analogue

✓ Digital

(Only hand-portable devices operating without repeaters are permitted)

DMR Digital

ETSI Compliant

✓ DMR Tier 2 Digital Conventional

✓ DMR Tier 2 Digital Conventional IP

✓ DMR Tier 2 Digital Conventional Simulcast

✓ DMR Tier 3 Digital Trunked

✓ DMR Tier 3 Digital Trunked Simulcast

✓KAS-10 and KAS-20 AVL/Dispatch Software Suites

✓ Trackuracy Asset Monitoring & Tracking

NEXEDGE NXDN Digital

ITU Recognised

✓ Digital Conventional

✓ Digital Conventional IP

✓ Digital Type-C Trunked

✓ Digital Type-D Trunked

✓ Digital Gen2 Trunked

✓ ATEX

✓ KAS-10/KAS-20 AVL/Dispatch Suites

✓ Trackuracy Asset Monitoring & Tracking
ENHANCED CONTROL, FLEXIBILITY AND FUNCTIONALITY FOR KENWOOD DMR AND NEXEDGE NXDN SYSTEMS
To customise and make the most of the capabilities of your KENWOOD radiocommunication system, we offer a range of safety, security and operations enhancing packages. From the simplicity of KAS-10 AVL & Dispatch software and its feature-rich and scalable KAS-20 big brother to the sophistication of the Trackuracy asset monitoring and tracking software suite, you'll find a KENWOOD system will grow and flex to your needs, meeting your requirements today and integrating with the workflow management, AI and automation technologies of the future.
SMART, COST-EFFECTIVE AND SUSTAINABLE MULTI-PROTOCOL CAPABILITY
We understand that the radiocommunication system you specify today may not be the one you need in the future, but we don't believe you should be penalised as your requirements change. That's why we have enabled the current generation of KENWOOD DMR and NEXEDGE NXDN hand-portable and mobile communications devices with innovative, multi-protocol operation capabilities to give you viable options in the future, rather than having to work around a compromise or replacing an entire system.
The NX-5000 Series is fully equipped to operate in NEXEDGE NXDN, DMR, P25 and FM Analogue; the NX-3000 Series can be switched between NEXEDGE NXDN and FM Analogue or DMR and FM Analogue, while even the entry-level NX-1000 Series can be updated to and from NEXEDGE NXDN and FM Analogue or DMR and FM Analogue operation.
This futureproofed multi-protocol capability results in greater flexibility, less waste and lower cost, so it's good for your business and the environment.
BUILT TOUGH FOR PROFESSIONAL USE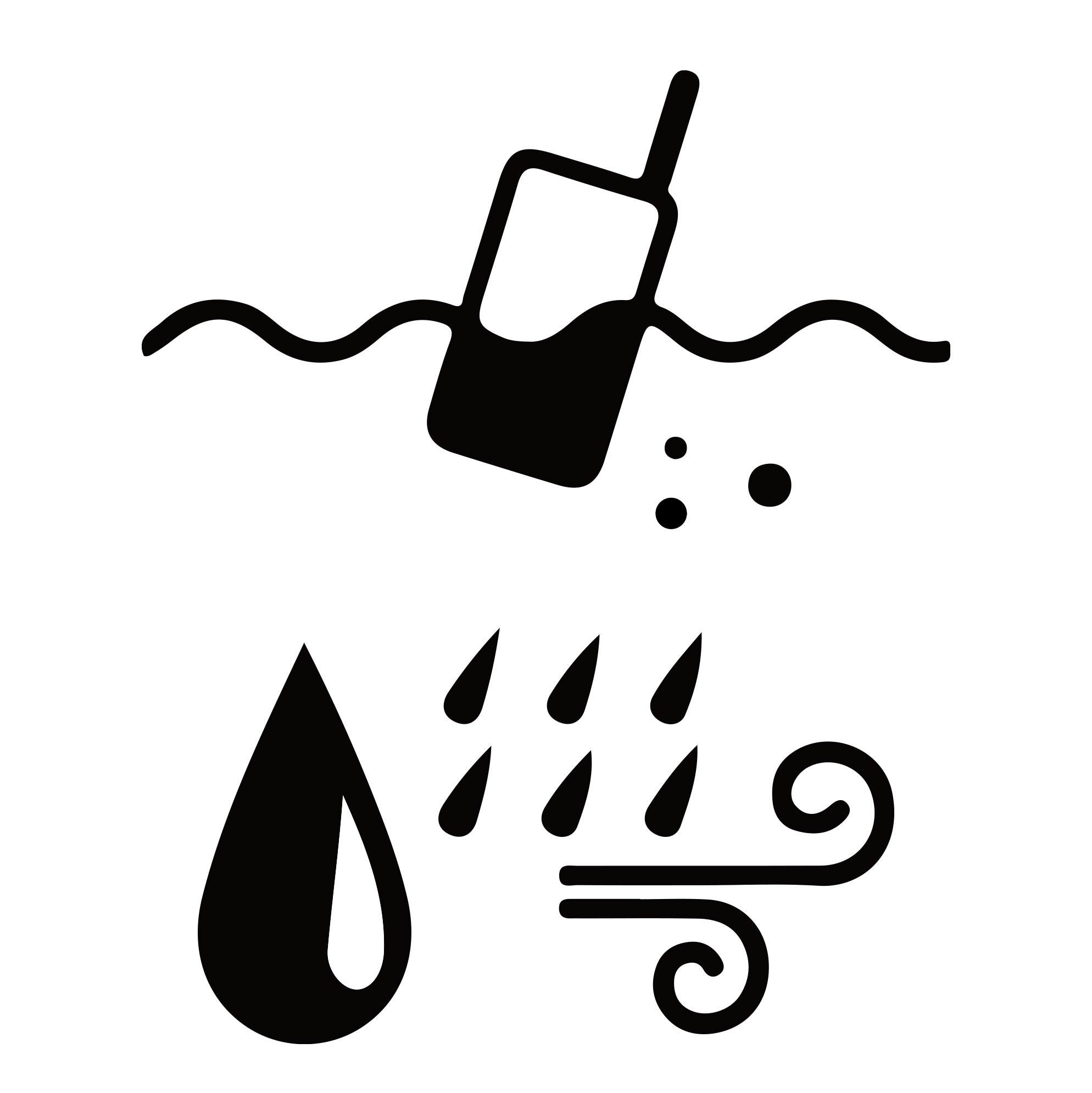 As you would expect, all KENWOOD professional hand portable walkie talkies and mobile radios conform to MIL-STD-810 C/D/E/F/G for ruggedness and durability and are IP54/55/67 Water & Dust Intrusion rated, making them suited for use in any environment.
In addition, KENWOOD can offer ATEX IECEx devices for use in hazardous, explosive atmospheres.
ADVANCED SAFETY & LONE WORKER PROTECTION
With the increase in flexible working, care in the community services, home deliveries and outside 'normal' hours, more people than ever are now classed as lone workers, often working in situations where they may be exposed to the risk of accidents and inappropriate or violent behaviour.
To provide reassurance to your workforce and comply with your duty of care obligations under the Health and Safety at Work Act, all KENWOOD NEXEDGE NXDN and DMR models feature Emergency Key. Emergency Call features as standard, while more advanced models additionally offer built-in or optional GPS modules; Lone Worker and Emergency Advanced Motion Detection Function and location services make them ideal for incorporating within a robust health and safety policy.
COST-EFFECTIVE MIGRATION FROM ANALOGUE TO DIGITAL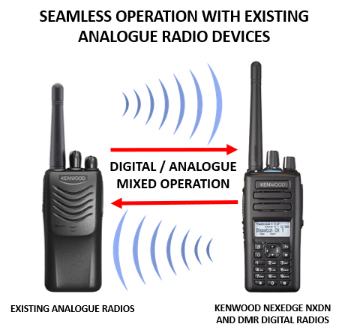 The beauty of a KENWOOD digital two-way radio solution is that your investment in new equipment when upgrading from analogue can be phased over time as all KENWOOD digital radio devices feature automatic analogue/digital Mixed Mode operation (which allows them to communicate automatically with any existing analogue radios whatever the make) providing a predictable and cost-effective path to complete digital implementation.
SECURITY
With more products connected by IP and networked information and automation systems, there is a growing risk of leakage and theft of personal and other information, fabrication or destruction of data, and hijacking of products.
As one of the world's leading manufacturers of radiocommunication products and solutions, we ensure the security integrity of our products and the data we hold on systems developed on behalf of our customers. Click for more information on JVCKENWOOD's Group Privacy Policy.
Product Security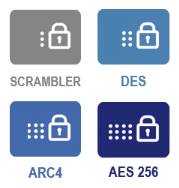 Secure encryption is an essential requirement in radiocommunications to provide security against eavesdropping, jamming and other malicious attacks on a radio system.
All KENWOOD digital radio devices are equipped with a voice scrambler feature as standard, while licenced NEXEDGE NXDN and DMR radios are further protected with more advanced encryption:
| | |
| --- | --- |
| PROTALK PMR446: | Voice inversion scrambler |
| NX-1000 Series: | Built-in digital scrambler as a standard, optional upgrade to ARC4 Encryption for DMR |
| NX-3000 Series: | Built-in digital scrambler as standard, optional 56-bit DES encryption and upgrade to 256-bit AES (NEXEDGE NXDN and DMR) and 40-bit ARC4 encryption for DMR |
| NX-5000 Series: | Built-in digital scrambler and DES-56 bit (4 keys) as standard, optional hardware upgrade to 56-bit DES and support to 256-bit AES |
Information Security
The Communications Systems Business, Professional Systems Business and the Healthcare Business units of JVCKENWOOD Corporation are certified to ISO/IEC 27001:2013 international standards for information security management systems and JIS Q 27001:2014 Japanese industrial standards, both of which specify standards for information security management systems and establish requirements and implementation of the framework to protect information assets.
SUSTAINABILITY
JVCKENWOOD is rolling-out ISO14001 certification as an integral part of its environmental management system. To date, it has obtained certification at all of its business centres, eleven affiliate companies in Japan, and all of its production companies outside Japan. Please visit our website for further information on our environmental and sustainability policies.
EXPLORE KENWOOD SOLUTIONS FOR YOUR OPERATION
To discover more about how millions of KENWOOD devices are being put to work by countless customers in hundreds of applications worldwide, look at our Case Studies and visit our YouTube channel.
For more information on KENWOOD products and solutions, please click on the banners below, post an enquiry to us or contact an authorised KENWOOD Communications reseller.
► Please complete our Enquiry Form or contact an Authorised reseller
for help with your project
QUICK LINKS
Please click the banners to explore your choice of technology and solution