Golf Club Management
---
With a typical 18-hole golf course covering 100 acres, everyday communications between teaching professionals, pro-shop staff, course managers, greenkeepers, maintenance staff, irrigation experts, caddies and timekeepers can often be both costly and time consuming especially if mobile phones are used.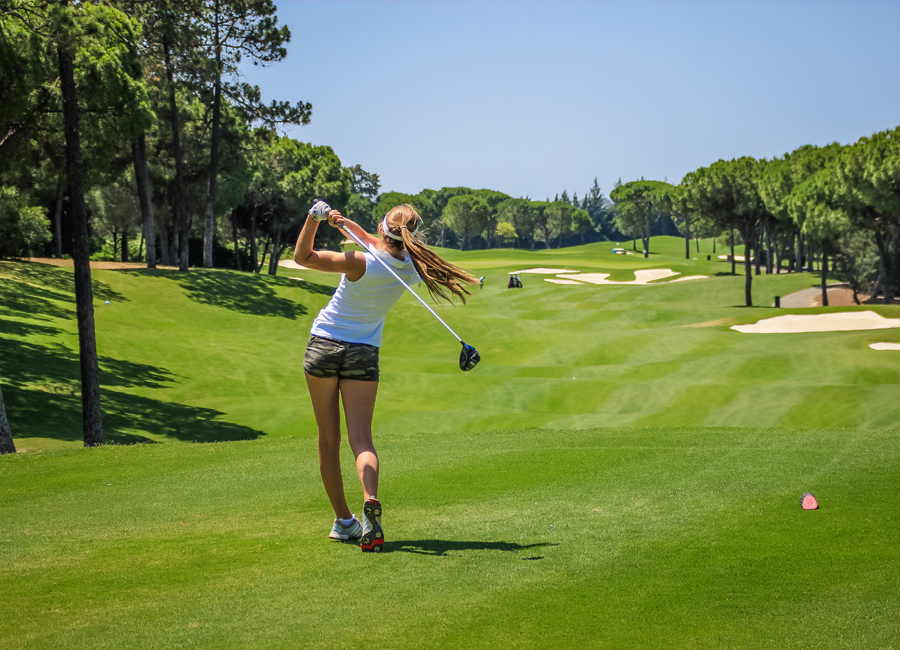 By contrast, two-way radios allow staff to communicate instantly and effectively, saving costs, improving efficiency, ensuring resources are mobile and available where needed to ultimately deliver a better experience to players.
The beauty of two way radio communications is that once you have received your license to operate, all communications between users are instant and free save the cost of the equipment; these are just two examples from a wide range of benefits that two way radio communications provide to golf club management.
With the advent of trunked digital two-way radio systems, this ability to communicate by voice and data has been significantly improved in terms of quality, range, security and enhanced functionality.
Benefits two-way radio systems bring:
Management of Health, Safety & Security

Faster more effective response to emergency situations such as illness and injuries on-course.
Warn players and staff of the risk of storms and lightning.
Provide on-course staff with ability to report security issues.

Feedback on course condition

Respond instantly to player feedback on the condition of the course.

Reporting breaches of course etiquette

Allows staff on course to report to club management on breaches of club rules and etiquette.

Improved Tournament Management

Instantly connects tournament management with timekeepers, the pro-shop/player registration desk, practice area, car parks, referees, marshals, officials, caddies and other on-course staff.

Managing Pro Shop resources

Ensuring teaching professionals are kept updated on arrivals, caddies are organised, carts are available, and players' equipment is to hand.

Increased sales

Improve stock availability on beverage carts, at on-course catering outlets and pro shop.

Improved player experience

The seamless management of players from arrival at the club, through the pro-shop, during play and at the clubhouse.
Equipment selection
Given the large area and topography of golf courses, a number of factors come into play.
First, is there a requirement for radio communications to cover every part of the course including inside buildings and for different user groups to have their own channels?
Analogue two-way radios have been in use for many years and while the functionality of analogue equipment has improved the technology has inherent limitations:
Analogue or Digital two way radio. Which is better?
Rather than describe any shortcomings of licensed or license-free analogue two-way radio, the table below details some of the advantages of Kenwood digital two-way radio systems:
| | |
| --- | --- |
| Increased range | Digital transmission provides a stronger signal at the extremities of coverage, giving a much greater usable range. |
| Improved speech quality | Kenwood's noise reduction technology offers superior clarity which reduces the number of lost or misinterpreted calls caused by the effects of external background noises including environmental noise levels – especially important in windy conditions. |
| Increased security | Improved security against eavesdropping and voice and data scrambling for security against external threats while providing confidentiality within the same system and talk group. |
| Reduced bandwidth consumption | Kenwood NEXEDGE NXDN and NEXEDGE dPMR equipment employs 6.25 kHz FDMA technology which provides significant range improvement over DMR. Kenwood DMR employs two-slot TDMA technology which in digital mode to effectively double the number of channels available. The choice between FDMA and TDMA will depend on the requirements of the site and operations. |
| Direct calling | Allows you to set up a system to allow radios to call each other directly, without other radios hearing or being aware of the conversation. |
| Text Messaging | Kenwood NEXEDGE NXDN and NEXEDGE DMR radio devices can be used to compose and send short text messages using the keypad (or select a message from a pre-programmed list). |
| Feature rich | Both Kenwood NEXEDGE NXDN and DMR systems can be configured to provide GPS tracking, lone worker security, over the air programming, remote kill/stun, man down and radio to telephone integration. |
| Extended battery life | Kenwood NEXEDGE NXDN and DMR hand portable radios/walkie talkies offer low power consumption compared to analogue radios, important for all day golf tournaments. |
| Digital/Analogue Mixed Mode | Unlike most other digital radios, Kenwood NEXEDGE NXDN and DMR Digital Two-Way walkie-talkies feature an Analogue/Digital Mixed Mode which allows them to communicate automatically with any existing analogue radios whatever the make; providing a straightforward and economical way to use existing analogue radios while migrating to the benefits of digital without compromising service quality and reliability. |
| Durability | All Kenwood NEXEDGE NXDN and DMR hand portable walkie talkies conform to US MIL-STD-810 C/D/E/F/G for ruggedness and durability and are IP54/55 Water & Dust Intrusion rated, making them ideal for operation in open and harsh environments. |
| Discrete Operation | You can connect a discrete microphone and earphone accessory so transmissions cannot be heard by others, important while on-course during a golf tournament. Kenwood NEXEDGE NXDN and DMR hand portable radios are also compact and light making them easy to carry or keep hidden out of view. |
In addition to its scalable, licensed NEXEDGE NXDN and NEXEDGE DMR digital solutions Kenwood offers its ProTalk digital license-free PMR446 radios and ProTalk DECT fully duplex digital wireless intercom systems for smaller courses or where there is no requirement for data transmission or individual user groups.
To discover more about the millions of Kenwood devices in use by countless customers in hundreds of applications around the world, including the future-proof, multi-protocol NX-5000 Series (NXDN, DMR, P25 and FM Analogue) and NX-3000 Series (NXDN, DMR and FM Analogue) hand portable walkie talkies and mobiles, please visit the linked pages, look into our Professional Communication System Solutions, complete the Enquiry Form or contact an authorised Kenwood Communications reseller.
You can also read the case study on the Kenwood Nexedge system in use at the exclusive Stoke Park Hotel and Members Club in Buckinghamshire.
► Please complete our Enquiry Form for help with
your project