Healthcare
---
Two-way radio systems support patient care, staff safety and efficiency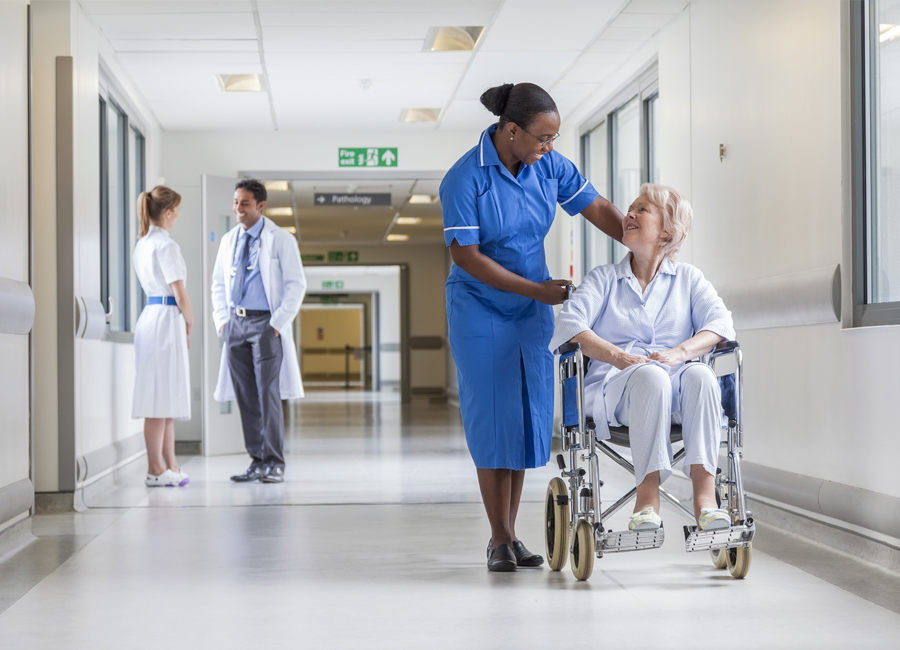 Two-way radio communication systems support patient care, enhance staff safety, ensure security and improve the efficient management of hospitals and healthcare facilities.
Two-way radiocommunication provides instant communication in voice or data to individuals, departments or groups. It offers a practical and reliable solution in the healthcare environment, from GP surgeries and health centres to hospitals.
Department heads in Patient Care, Management, Security, Maintenance, Porterage, Domestics, Catering, Estates, and Cleaning teams all benefit from the use of radio communications to improve operational efficiency and performance while promoting a safe working environment.
HOW DOES RADIOCOMMUNICATION SUPPORT CARE, SECURITY AND SAFETY IN THE HEALTHCARE ENVIRONMENT?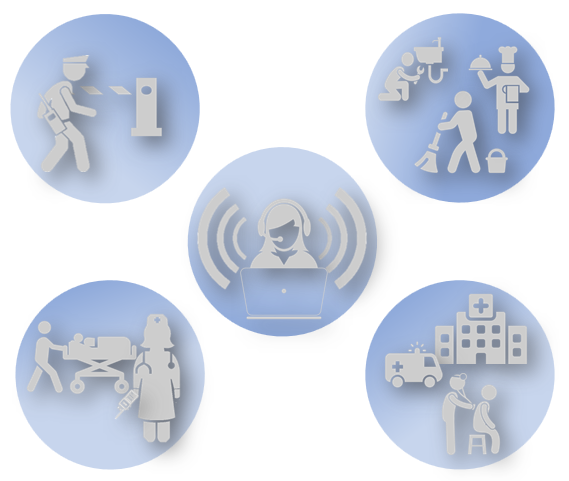 Despite the ubiquity of smartphones and the introduction of Push-To-Talk-over Cellular (PoC) devices and LTE systems, two-way radiocommunication remains the optimum communication tool of first and last resort that continues to work even in the event of network overloads and service outages.
The ability of management to coordinate and maximise the efficiency of operations carried out by functional teams located in different places reliably, clearly and instantly is critical to delivering patient care and successful outcomes.
This is especially important when circumstances change or in the event of implementing major incident, emergency and site evacuation or lockdown plans and procedures.
A key benefit of two-way radios in a healthcare setting is that whether it's license-free PMR446 radios at smaller sites or the extended coverage of digital DMR or NEXEDGE NXDN formats at hospitals, larger care homes and health centres, once the radio system is set up, there are few ongoing costs save for routine maintenance and the repair and replacement of damaged or lost devices. 
Note: Hospitals today are increasingly dependent on electronically controlled medical devices. In some healthcare settings, radio systems employing the FDMA (Frequency Division Multiple Access) air interface method, such as NEXEDGE NXDN, may be more appropriate. Data sent over FDMA is transmitted continuously (not in bursts), generating lower noise which mitigates the effect of radio frequency interference on medical devices such as pacemakers, apnoea monitors, electrically powered beds/wheelchairs, etc.
Operational Benefits:
- Protection of staf
- Safety of patients
- Incident reporting
- Updating staff

- Monitor and log workforce activities
- Coordinating supplies
- Management of maintenance work
- Security and implementation of emergency plans
SURGERIES, HEALTH CENTRES AND CARE HOMES
Surgeries, Health Centres and Care Homes may well be on a smaller scale than hospitals, but the need for effective on-site communication is just as critical. Clinical staff, wardens, pharmacists, cleaners, catering staff and managers are required to contact each other.
Two-way radio gives managers and staff the ability to quickly rearrange schedules, call up supplies and resources or alert others to an accident, medical incident or security threat instantly without the delay and distractions of having to look up contacts, accessing messaging apps or waiting for connections which typify mobile phone use or risk of the landline extension called being engaged.
The simplicity and convenience of analogue and digital license-free PMR446 technology have made it a popular choice in smaller, more contained applications, including GP Surgeries, Health Centres and Residential Care Homes, where its reliability, ruggedness and ease of use have provided instant communication between individuals and groups at the push of a button.
Digital dPMR446 is by far the most popular format with professional users. It offers better reception to the full extent of the coverage area. With 32 digital and 16 analogue channels, it suits operations in congested city areas or where channels are allocated to specific teams. Durability, long battery life between charges and simplicity of operation in all conditions are some of the key attributes of the current generation of KENWOOD ProTalk dPMR446 radios, along with many more advanced features previously found in licensed radios.
HOSPITALS
As older hospitals have been redeveloped and extended and new hospitals built, sites have become increasingly complex. They pose coverage challenges to effective communications with buildings often spread across a large area.
In these settings, licensed radiocommunication systems offer real advantages because they can be designed and tested to provide the coverage and capacity you need today while offering the flexibility to accommodate changes and future plans.
The use of KENWOOD two-way radio communication to coordinate services within the healthcare sector is widespread, providing the ability to deliver clear voice and data transmissions to different teams located within a single site or across multiple sites to prioritise work, respond to situations, manage emergency procedures and ultimately, to maximise the efficient use of resources, improve safety and security and the quality of service delivered.
KENWOOD digital radiocommunication systems – the flexibility to meet the demands of larger hospitals across multiple buildings and sites
For larger single sites or communications to teams across multiple buildings or sites, a licensed KENWOOD digital radiocommunication system brings even greater capabilities and benefits, including:
- Individual, group and all radio calls
- Advanced built-in and programmable user safety functions, including 'man-down' and emergency call
- Over-the-air programming
- Emergency / Evacuation / Lockdown alert functions
- Voice and data messages
- Optional and built-in GPS
- Native analogue/digital mixed operation
- Longer range/improved coverage
- Programmable automated alerts
- Encryption against interception and eavesdropping
- Coverage indoors and out, above and below ground
- Audit trails

- Stun and Revive feature when radios are lost
- Flexibility to link multiple locations
- Scalable digital conventional, IP conventional and trunked operation
- Simulcast and multi-frequency operation
- Suite of application solutions to tailor a system to meet specific operational requirements
- Simple to programme and use
- Long battery life between charges
- Rugged and durable radio devices
- Reliable and resilient RF coverage
- Integration with existing telecoms, dispatch and building monitoring systems, AI implementation and IT
KENWOOD DMR and NEXEDGE NXDN technologies offer highly flexible, voice and data enabled digital conventional, IP networked and trunked communications systems – the utility of which can be significantly extended with the addition of applications and software suites including KAS-10/20 AVL & Dispatch and Trackuracy asset tracking and monitoring software and other applications to integrate telephone systems and existing building and maintenance systems including fire and security, access control, telemetering etc., so offer a failsafe and future-proofed communication solution.
ADVANCED LONE WORKER PROTECTION
Lone workers operating out of sight or in remote locations, including basements, can have their radios programmed and monitored to be called automatically at predetermined times to check their status. If there is no response, an alarm will be raised. Similarly, a function key on the radio can be assigned to trigger an emergency alert which is transmitted immediately to all other radio users.
MAJOR INCIDENT, SITE LOCKDOWN AND EVACUATION
In addition to the efficiency that radio communication brings to coordinating everyday hospital campus activities, it also supports health and safety and security policies, for example, alerting other staff to the presence of a stranger, calling for assistance, reporting accidents, bullying and anti-social behaviour.
However, radio communication excels in the event of a major incident, whether that be a medical emergency, staff at risk or a more serious event that requires key staff everywhere on site to be alerted instantly and to initiate appropriate procedures.
COST-EFFECTIVE MIGRATION FROM ANALOGUE TO DIGITAL OPERATION
KENWOOD DMR and NEXEDGE NXDN digital two-way radio solutions allow the investment in new equipment to be phased over time as all KENWOOD digital radio devices feature automatic analogue/digital operation (which will enable them to communicate automatically with any existing analogue radios, whatever the make) providing a predictable and cost-effective path to full digital implementation.
SECURITY
As more products are connected by IP and to networked information and automation systems, there is a growing risk of leakage and theft of personal and other information, fabrication or destruction of data, and hijacking of products.
As one of the world's leading manufacturers of radiocommunication products and solutions, we ensure the security integrity of our products and the data we hold on systems developed on behalf of our customers. Click for more information on JVCKENWOOD's Group Privacy Policy.
Product Security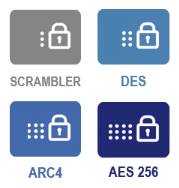 Secure encryption is an essential requirement in radiocommunications to provide security against eavesdropping, jamming and other malicious attacks on a radio system.
All KENWOOD digital radio devices are equipped with a voice scrambler feature as standard, while licenced NEXEDGE NXDN and DMR radios are further protected with more advanced encryption:
| | |
| --- | --- |
| PROTALK PMR446: | Voice inversion scrambler |
| NX-1000 Series: | Built-in digital scrambler as standard, optional upgrade to ARC4 Encryption for DMR |
| NX-3000 Series: | Built-in digital scrambler as standard, optional 56-bit DES encryption and upgrade to 256-bit AES (NEXEDGE NXDN and DMR) and 40-bit ARC4 encryption for DMR |
| NX-5000 Series: | Built-in digital scrambler and DES-56 bit (4 keys) as standard, optional hardware upgrade to 56-bit DES and support to 256-bit AES (NEXEDGE NXDN and DMR) and 40-bit ARC4 encryption for DMR) |
Information Security
The Communications Systems Business, Professional Systems Business and the Healthcare Business units of JVCKENWOOD Corporation are certified to ISO/IEC 27001:2013 international standards for information security management systems and JIS Q 27001:2014 Japanese industrial standards. Both of which specify standards for information security management systems and establish requirements and implementation of the framework to protect information assets.
SUSTAINABILITY
JVCKENWOOD is rolling-out ISO14001 certification as an integral part of its environmental management system. To date, it has obtained certification at all of its business centres, eleven affiliate companies in Japan, and all of its production companies outside Japan. Please visit our website for further information on our environmental and sustainability policies.
BUILT TOUGH TO WITHSTAND RAIN, DIRT AND THE ROUGH AND TUMBLE OF EVERYDAY USE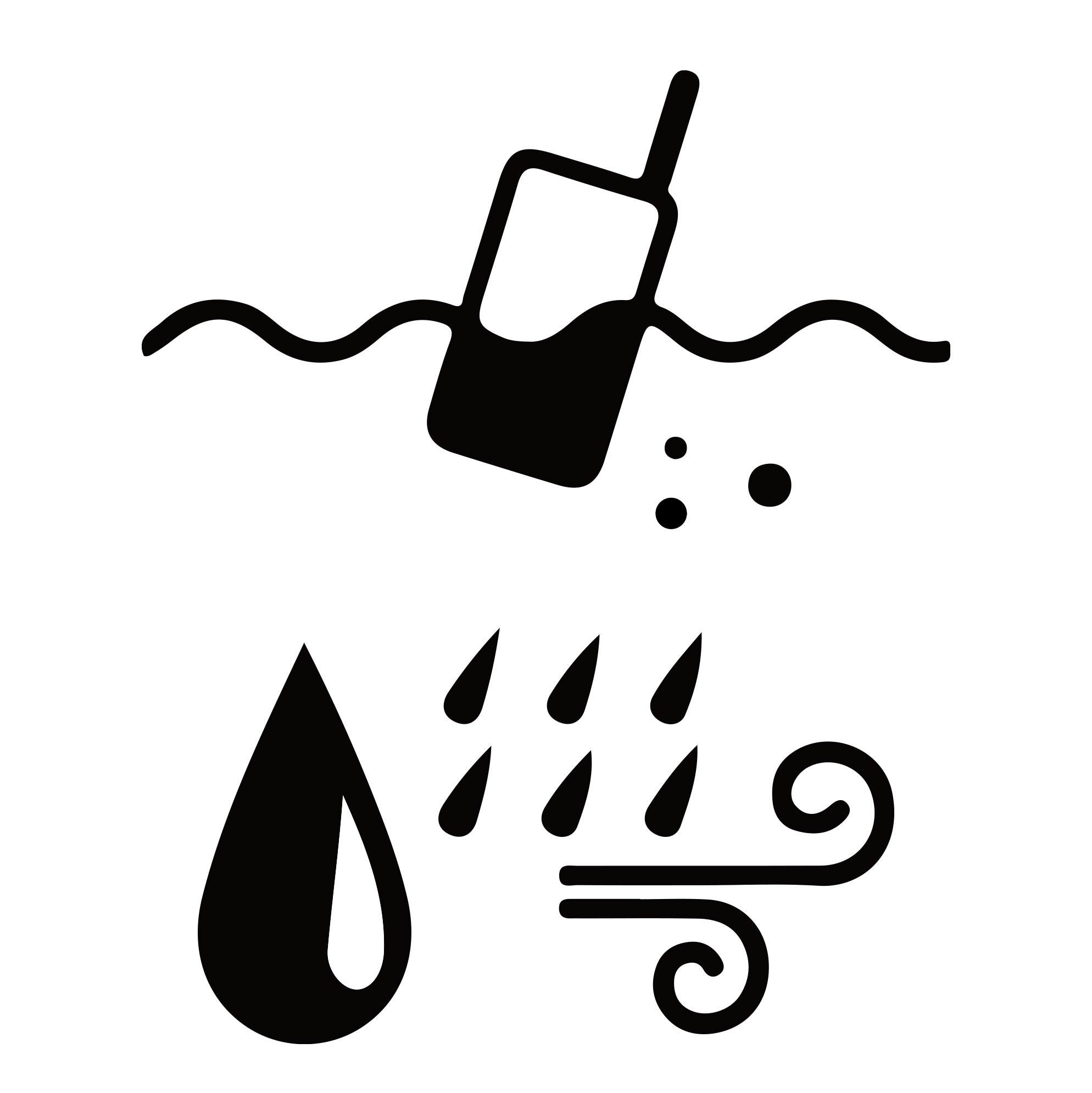 As you would expect, all KENWOOD professional hand portable walkie talkies and mobile radios conform to MIL-STD-810 C/D/E/F/G for ruggedness and durability and are IP54/55/67 Water & Dust Intrusion rated, making them suited for use in any environment.
In addition, KENWOOD can offer ATEX IECEx devices for use in hazardous, explosive atmospheres.
TYPICAL HEALTHCARE APPLICATIONS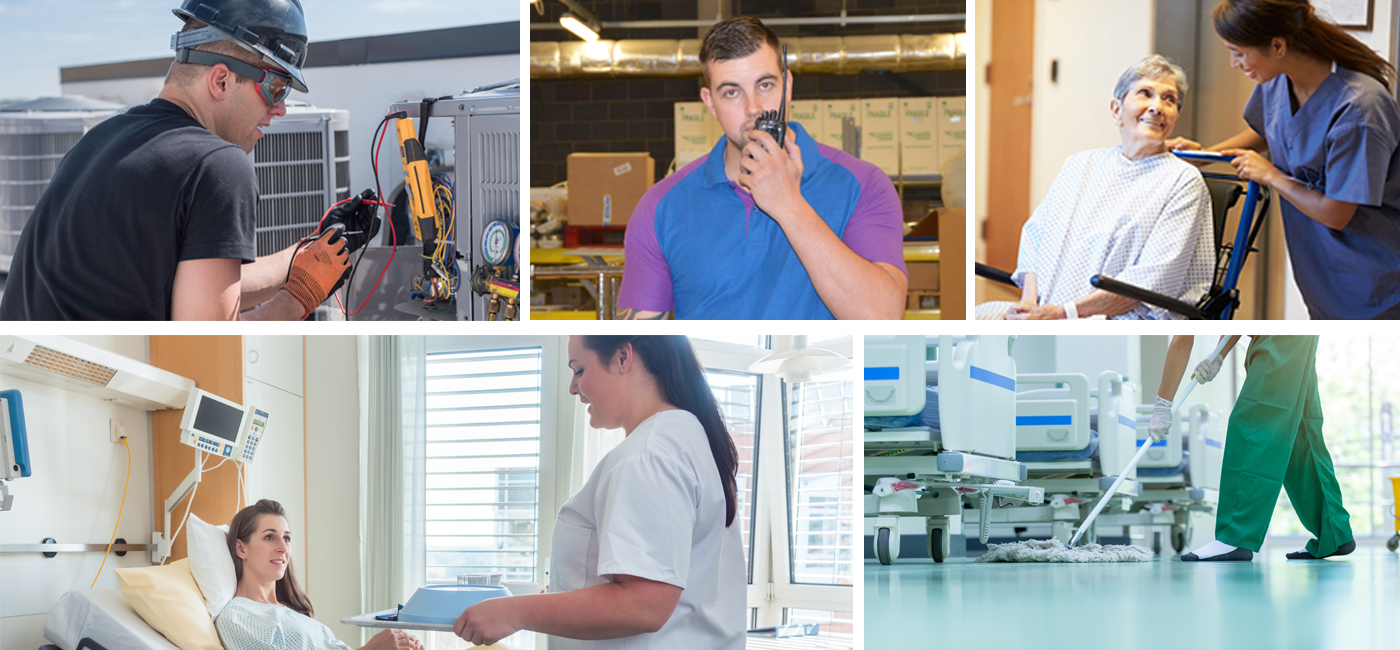 - Security Teams
- Fire Safety
- Maintenance Teams
- Estates Management
- M&E Teams
- Sterile Services
- Porterage

- Domestic Services
- Catering
- Linen Services
- Pharmacy
- Environmental Services
- Restaurants
- Carparks
PROVEN IN THE HEALTHCARE SECTOR
Learn more about how KENWOOD equipment has been used in the management of healthcare services, including the Lithuanian Ambulance Service, Pinderfields and Pontefract hospitals in Yorkshire, The Williamson Medical Centre, USA, St Michaels Hospital in Toronto, Canada, the Lebanese Red Cross, Armenia Ambulance Service, and the Ambulance Service in North Cyprus.
National Ambulance Service, Lithuania

A KENWOOD NEXEDGE NXDN GEN2 digital trunking system provides nationwide coverage over a 65,300 km² area for the National Ambulance Service in Lithuania.
St. John Ambulance, England

KENWOOD NEXEDGE NXDN digital forms the backbone of the new St. John Ambulance operational communications systems, supporting a charity that has been saving lives and supporting communities for almost 150 years.
Regional Ambulance Network, Poland

KENWOOD NEXEDGE NXDN technology was selected for the Crisis Management and Emergency Medical Services communications network in the Province of Silesia, Poland.
Williamson Medical Centre, USA

A KENWOOD digital system enables improved facility and security management at the Williamson Medical Centre, a community-focused hospital offering care and pioneering wellness programmes to more than 180,000 residents in Williamson County, Tennessee.
To discover more about the millions of Kenwood devices in use by countless customers in hundreds of applications around the world, including the innovative multi-protocol NX-5000 Series (NXDN, DMR, P25 and FM Analogue) and NX-3000 Series (NXDN, DMR and FM Analogue) hand portable walkie talkies and mobiles, please visit the linked pages, look into our Professional Communication System Solutions or complete the Enquiry Form below.
For more information on KENWOOD digital system solutions, including DMR Tier 3 trunking and Simulcast, NXDN Type-C, Type-D, and Gen2 trunking, click here.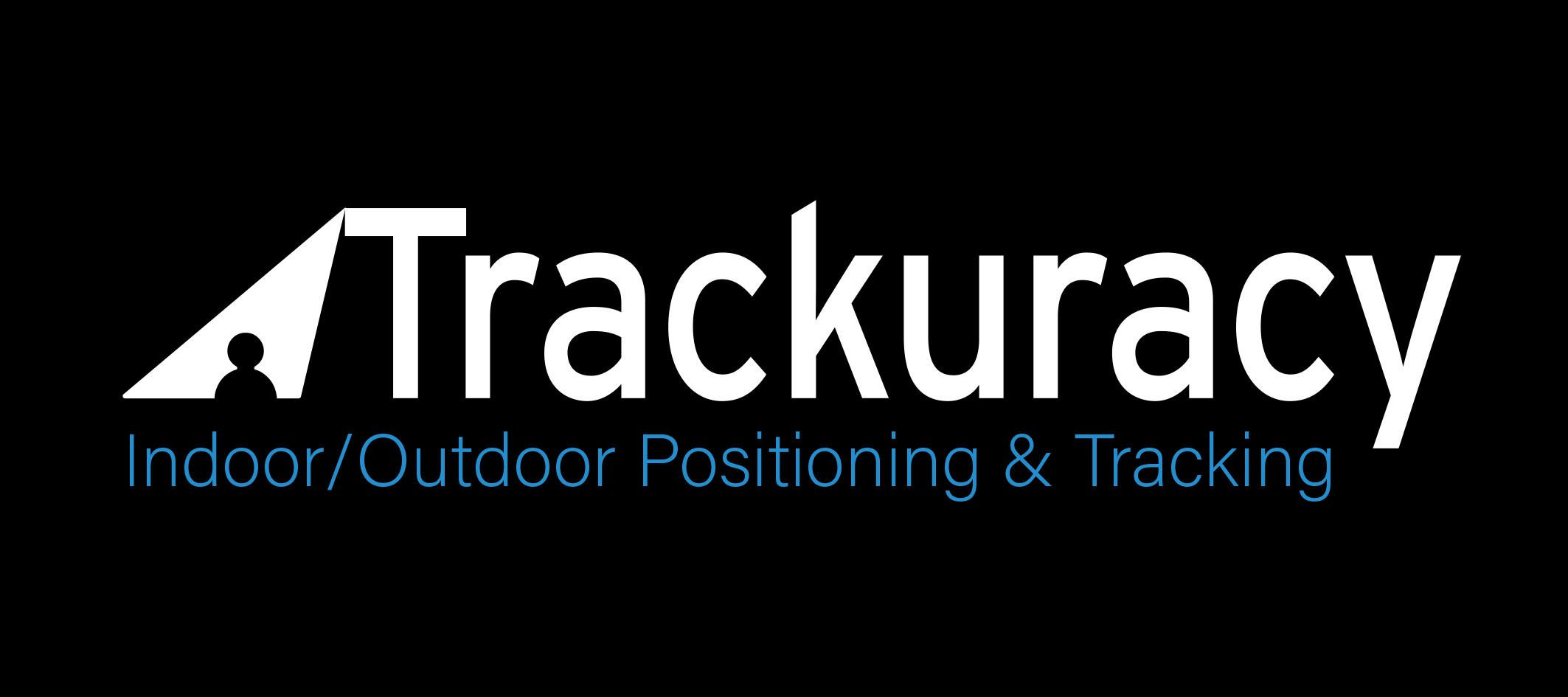 If you'd like to learn more about our TRACKURACY, our real-time Bluetooth Low Energy asset tracking and monitoring solution, click here.
Alternatively, please post an enquiry to us or contact an authorised KENWOOD Communications reseller.
► Please complete our Enquiry Form or contact an Authorised reseller
for help with your project
QUICK LINKS
Please click the banners to explore your choice of technology and solution