Highway Maintenance
---
Instant communications keep the wheels of the economy turning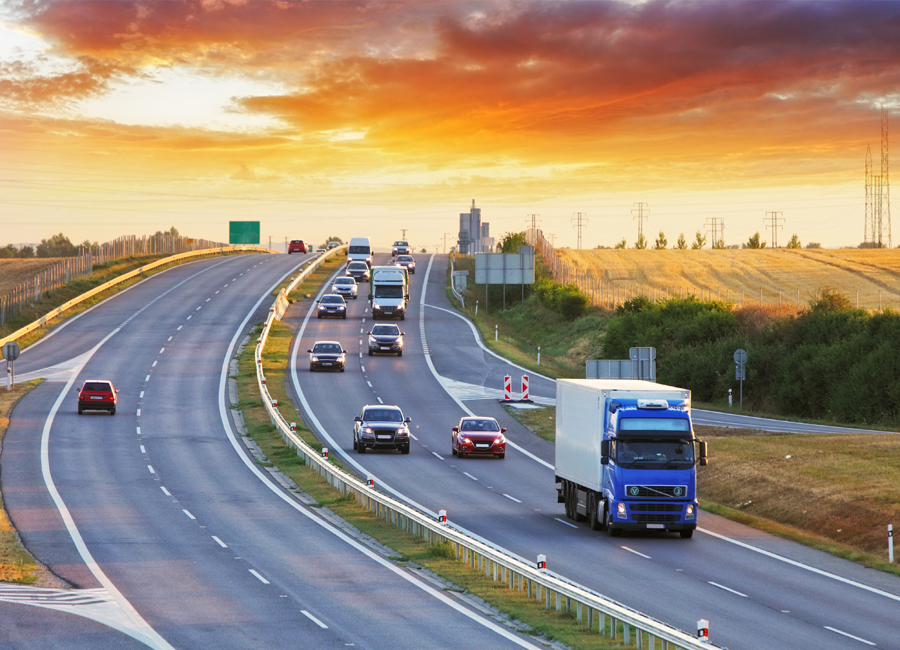 Road freight transport accounts for over 70 % of total inland freight in Europe and maintaining these vital networks ensures the safety of road users and keeps goods flowing efficiently.
Contracts awarded for highways maintenance in Europe amount to billions of £/$/€ each year of state investment in integrated network management, construction, maintenance and improvement of infrastructure, incident and event management and contingency planning.
Contractors to national, regional, and local highways authorities typically operate with crews based at depots in and around the highway network it manages, often working around the clock in all weather conditions across large distances to carry out emergency repairs and planned maintenance in line with service level agreements.
The complex and dynamic logistics of coordinating plant, equipment and materials with the availability and location of multiple teams calls for seamless communications which is why of two-way radio systems have been adopted as the primary means of communication between command-and-control centres and field teams.
While analogue radiocommunication networks have been commonplace in highway maintenance for many years, there is a marked trend to the enhanced performance, flexibility and features of digital networks as new term contracts are awarded.
HOW DOES DIGITAL RADIOCOMMUNICATION ENHANCE EFFICIENCY IN HIGHWAY MAINTENANCE?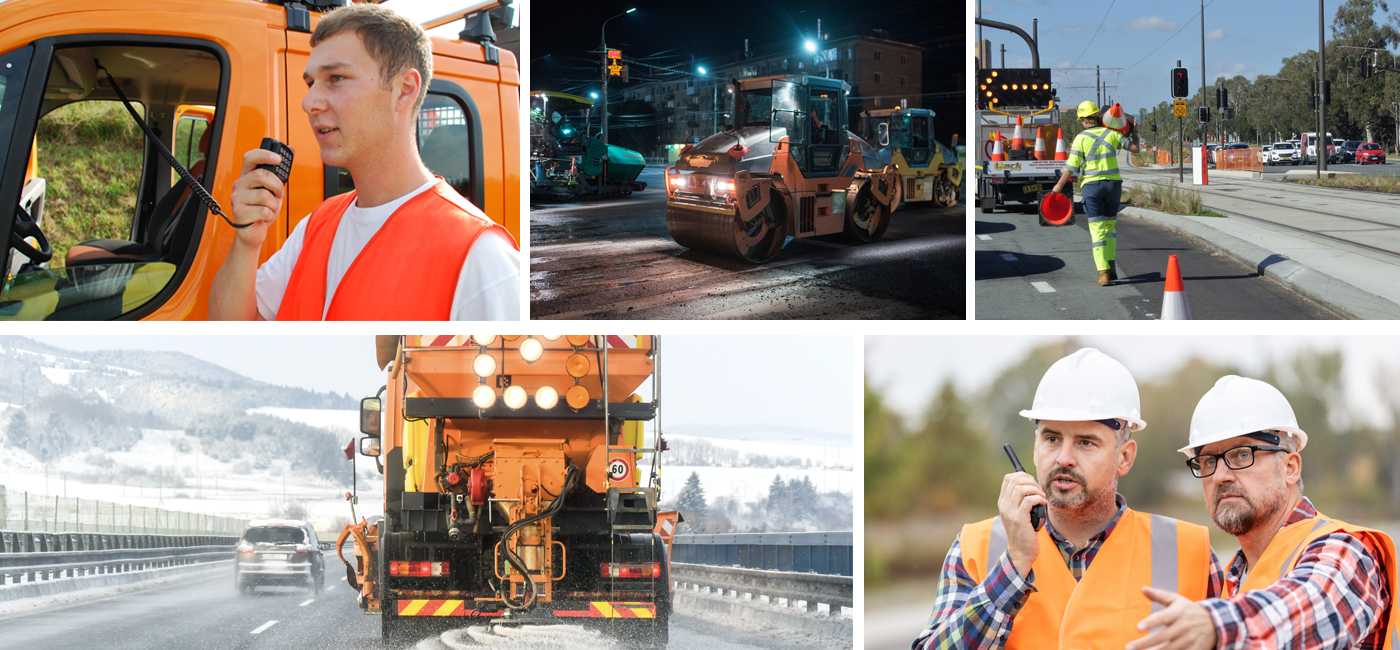 Radiocommunication is an extremely stable and resilient communication method which, unlike smart phones and Push-To-Talk-over Cellular (PoC) devices, continues to work even in the event of cellular network overloads and IP service outages.
The ability to coordinate operations carried out by functional teams located in different places, reliably, clearly and instantly is critical to carrying out emergency repairs and planned maintenance efficiently.
Two-way radio systems including NEXEDGE NXDN and DMR provide the communications technology of first and last resort and deliver an uninterrupted voice service even when cellular and IP based networks are unavailable or rendered inoperable.
This is an especially important requirement when circumstances change or in the event of an incident requiring assistance or the implementation of emergency procedures.
DMR AND NEXEDGE NXDN SYSTEMS: THE FLEXIBILITY TO MEET THE DEMANDS OF HIGHWAY OPERATIONS
KENWOOD digital radiocommunication systems bring a wide range of benefits to highway maintenance operations, including:
- Individual, group and all radio calls
- Advanced built-in and programmable user safety functions, including 'man-down' and emergency call
- Over-the-air programming
- Emergency alert functions
- Voice and data messages
- Optional and built-in GPS
- Native analogue/digital mixed operation
- Longer range/improved coverage
- Integration with third party apps and systems
- Programmable automated alerts
- Audit trails

- Encryption against interception and eavesdropping
- Flexibility to link multiple locations
- Digital conventional, IP conventional, trunked, simulcast, and multi-frequency operation
- Good coverage over all terrain
- Suite of application solutions to tailor a system to meet specific operational requirements
-Simple to use and durable
- Easy to use hand-portable and mobile devices
- Long battery life between charges
A KENWOOD DMR or NEXEDGE NXDN system equipped with GPS devices can not only provide multiple communications channels and talk groups but also, with the addition of the optional KAS-10/20 software or Trackuracy 'asset' tracking suites, allow you to monitor and track every radio so you always know where available resources are, allowing you to greatly reduce response times.
DMR SIMULCAST AND MULTI-FREQUENCY CAPABILITY FOR SEAMLESS COMMUNICATION HANDOVERS
KENWOOD DMR systems can be upgraded to Simulcast and Multi-frequency operation. This capability is particularly suited to the maintenance of motorways and trunk roads where teams must cover long distances across undulating terrain. This allows radios to switch from one radio site to the next automatically without the user having to change channels (frequency) and effectively eliminates reception blackspots at the limits of radio coverage for each site.
Simulcast
- Frequency efficient
- Greater coverage with overlap
- Improved in-building/tunnel coverage
- Easily expanded without reprogramming radios
- Additional sites can be added without a requirement for new frequencies or any terminal changes
- Automatic roaming and handover

Multi-Frequency
- Relatively frequency inefficient
- Good use of 'spare' channels
- Good mobile radio coverage
- Low number of talk-paths required at each site
- Reduced co-channel interference from multiple sites
NEXEDGE NXDN NARROWBAND GIVES INCREASED RANGE FOR LOWER INFRASTRUCTURE COSTS
Where wider area coverage is a requirement, NEXEDGE NXDN 6.25kHz native narrowband digital technology, offers a high carrier-to-noise ratio (CNR) enabling radios to communicate over greater distances free from interference from neighbouring systems. Other digital protocols require more sites for equivalent coverage which adds to infrastructure and maintenance cost.
COST-EFFECTIVE MIGRATION FROM ANALOGUE TO DIGITAL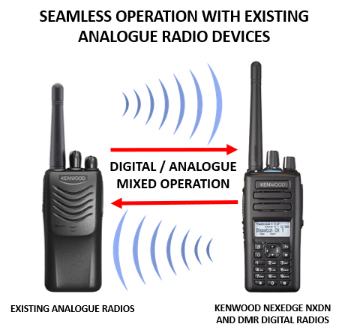 The beauty of a KENWOOD DMR OR NEXEDGE NXDN digital two-way radio solution is that your investment in new equipment when upgrading from a legacy analogue system can be phased over time as all KENWOOD digital radio devices feature automatic analogue/digital Mixed operation (which allows them to communicate automatically with any existing analogue radios whatever the make) providing a predictable and cost-effective path to full digital implementation.
COST-EFFECTIVE MIGRATION FROM ANALOGUE TO DIGITAL
Lone workers or those working out of sight can have their radios programmed and monitored so that they will be called automatically at predetermined times to check on their status and should there be no response, an alarm will be raised. Similarly, a programmable function key on the radio can be assigned to trigger an emergency alert which is transmitted immediately to all other radio users.
SECURITY & PRIVACY
As more products are connected by IP and to networked information and automation systems, there is a growing risk of leakage and theft of personal and other information, fabrication, or destruction of data, and hijacking of products.
As one of the world's leading manufacturers of radiocommunication products and solutions, we take our responsibility for ensuring the security integrity of our products and the data we hold on systems developed on behalf of our customers. Click for more information on JVCKENWOOD's Group Privacy Policy.
Product Security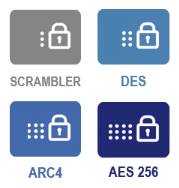 Secure encryption is an essential requirement in radiocommunications to provide security against eavesdropping, jamming and other malicious attacks on a radio system.
All KENWOOD digital radio devices are equipped with a voice scrambler feature as standard, while licenced NEXEDGE NXDN and DMR radios are further protected with more advanced encryption:
| | |
| --- | --- |
| PROTALK PMR446: | Voice inversion scrambler |
| NX-1000 Series: | Built-in digital scrambler as standard, optional upgrade to ARC4 Encryption for DMR |
| NX-3000 Series: | Built-in digital scrambler as standard, optional 56-bit DES encryption and upgrade to 256-bit AES (NEXEDGE NXDN and DMR) and 40-bit ARC4 encryption for DMR |
| NX-5000 Series: | Built-in digital scrambler and DES-56 bit (4 keys) as standard, optional hardware upgrade to 56-bit DES and support to 256-bit AES (NEXEDGE NXDN and DMR) and 40-bit ARC4 encryption for DMR) |
Information Security
The Communications Systems Business, Professional Systems Business and the Healthcare Business units of JVCKENWOOD Corporation are certified to ISO/IEC 27001:2013 international standards for information security management systems and JIS Q 27001:2014 Japanese industrial standards. Both of which specify standards for information security management systems and establish requirements and implementation of the framework to protect information assets.
HEALTH & SAFETY
In addition to the efficiency and safety that radio communication brings, it also supports SOPs, provides reassurance for your teams and helps you comply with health and safety requirements/regulations.
The ability to respond to unpredictable situations in real time and for workers to call for assistance or materials greatly enhances workflow efficiency.
However, where KENWOOD DMR and NEXEDGE NXDN systems really excel is in the event of a major incident. Whether that be a medical emergency, staff at risk or a more serious event that requires all staff in the area to be alerted instantly and to initiate emergency procedures.
BUILT TOUGH TO WITHSTAND RAIN, DIRT AND THE ROUGH AND TUMBLE OF HIGHWAY MAINTENANCE USE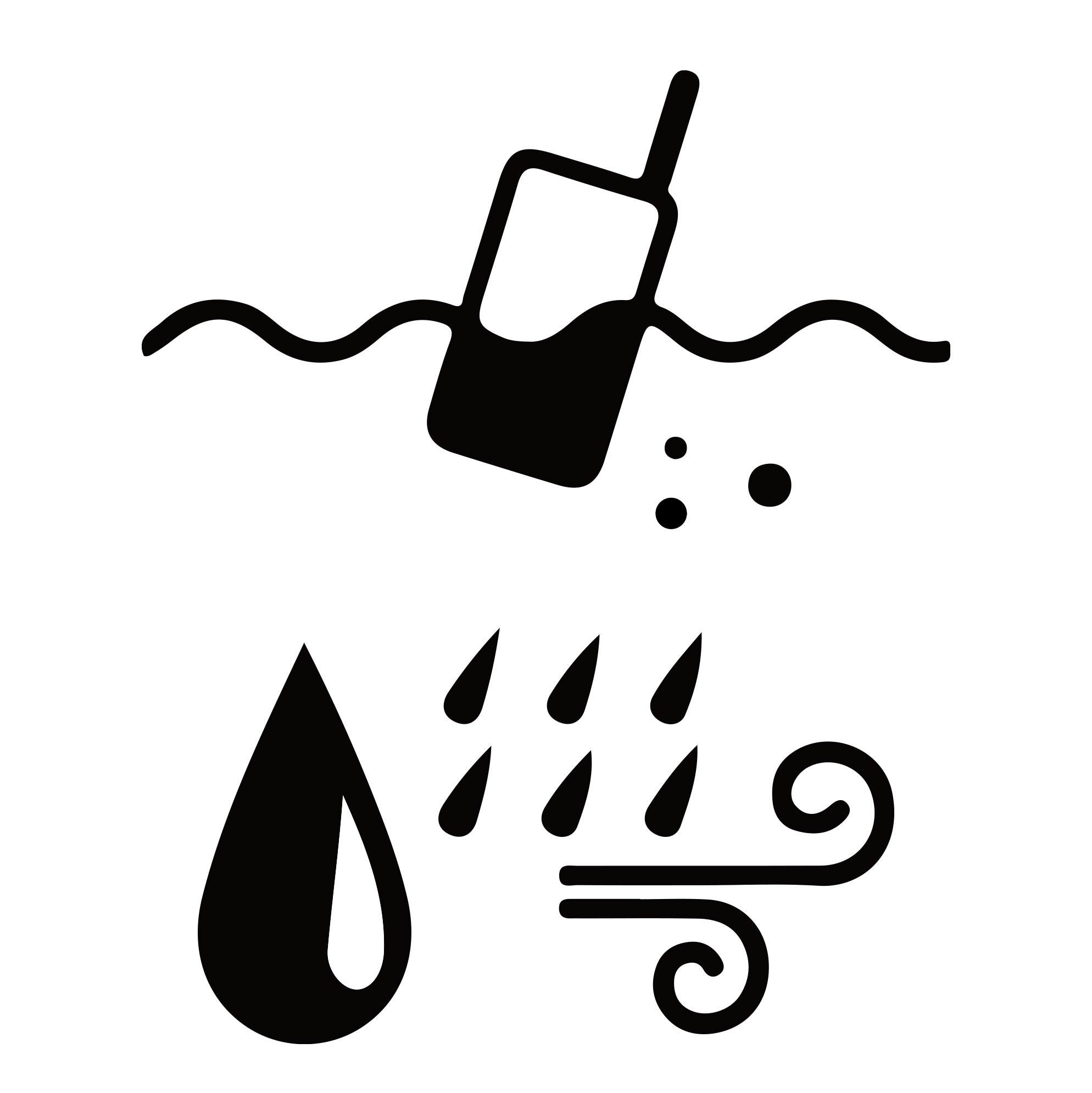 As you would expect, all Kenwood professional hand portable walkie talkies and mobile radios conform to MIL-STD-810 C/D/E/F/G for ruggedness and durability and are IP54/55/67 Water & Dust Intrusion rated, making them suited for use in any environment.
In addition, KENWOOD can offer ATEX IECEx devices for use in hazardous, explosive atmospheres.
PROVEN PERFORMANCE
Instant communication between individuals and groups in voice and data, across single or multiple sites.
The use of KENWOOD two-way radio communication to coordinate services in Highway Maintenance is widespread, providing the ability to deliver clear voice and data transmissions to different teams located within a single site or across multiple sites to prioritise work, respond to situations, manage emergency procedures and ultimately, to maximise the efficient use of resources, improve safety and security and the quality of service delivered.
Solutions range from the simplicity of license-free digital dPMR446 walkie-talkies on small, localised site operations to highly flexible, voice and data enabled digital conventional, IP networked and trunked DMR and NEXEDGE NXDN communications systems – the utility of which can be greatly extended with the addition of applications and software suites to include dispatch and location capabilities, automated and event triggered audio and text alerts, and real time asset tracking and monitoring.
KENWOOD DMR and NEXEDGE NXDN systems can be integrated with existing highways maintenance software applications, telemetering systems etc., so offer a failsafe and future-proofed communication solution.
Proven applications of KENWOOD systems include the DMR Simulcast system supporting the A1 autostrada, which at 803km is the longest in Italy, and at the 780km A14, the second-longest. Several other systems in use in Europe include IP- and UHF-linked analogue and DMR simulcast infrastructures in Croatia and Turkey.
Learn more about how KENWOOD equipment is used the management of highways including the upgrade from analogue to NEXEDGE NXDN digital for the State of Hessen highways authority, click on the banner below.
State of Hessen, Germany

No fewer than 24 highways pass through the state of Hessen, where the Frankfurter Kreuz A3/A5 interchange handles as many as 320,000 vehicles a day. For maintenance purposes, the state road network is divided into 50 districts, with crews using radios to ensure that the right resources are in the right place at the right time.
For more information on KENWOOD digital system solutions, including DMR Tier 3 trunking and Simulcast, NXDN Type-C, Type-D, and Gen2 trunking, click here.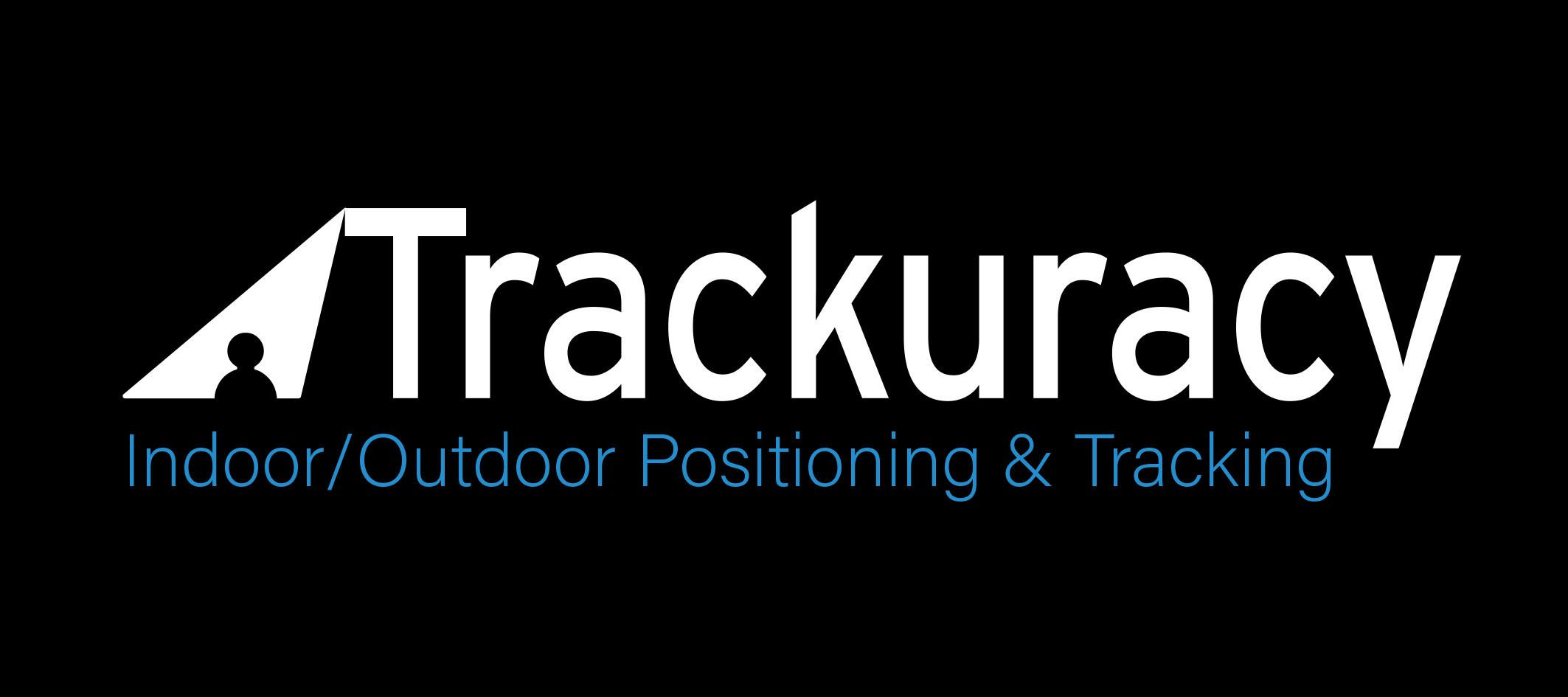 If you'd like to learn more about our TRACKURACY, our real-time Bluetooth Low Energy asset tracking and monitoring solution, click here.
Alternatively, please post an enquiry to us or contact an authorised KENWOOD Communications reseller.
► Please complete our Enquiry Form or contact an Authorised reseller
for help with your project
QUICK LINKS
Please click the banners to explore your choice of technology and solution