Highway Maintenance
---
Term contracts awarded for highways maintenance in the UK alone are valued at several hundred £ million each year – all to keep people and goods flowing and roads safe for its users.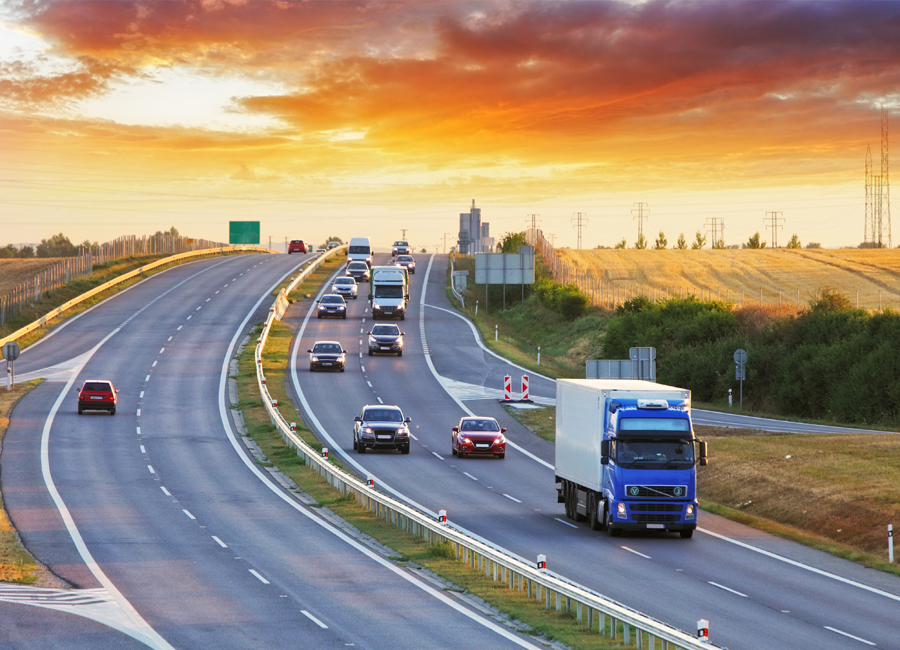 Vast investments are made in integrated network management, the construction, maintenance and improvement of infrastructure, incident and event management and contingency planning.
Contractors to national, regional and local highways authorities operate with crews situated at depots on and around the highway network they manage, often working around the clock to carry out planned maintenance and emergency repairs.
The logistics of coordinating plant, equipment, materials and teams to multiple locations has resulted in the widespread adoption of two-way radio communications between command and control centres and their highly mobile teams, often located great distances away.
Kenwood have delivered two-way radio solutions to highways authorities and maintenance contractors for many years with hand-held walkie talkies, mobile in-vehicle units and repeater systems to extend the effective coverage range.
In addition to its ITU Recognised NEXEDGE NXDN fully scalable digital systems, Kenwood can offer ETSI compliant dPMR and DMR Tier 2, Tier 3 Trunked and Simulcast solutions. For more localised operations requiring a simple turnkey communication solution Kenwood offers its ProTalk digital license-free PMR446 and ProTalk DECT fully duplex digital wireless intercom systems.
NEXEDGE NXDN and NEXEDGE DMR systems can also be supported by KAS-10 and KAS-20 AVL and Dispatch Software Suites to give greater control of operations and resources and enhance worker safety.
Cost-effective migration from analogue to digital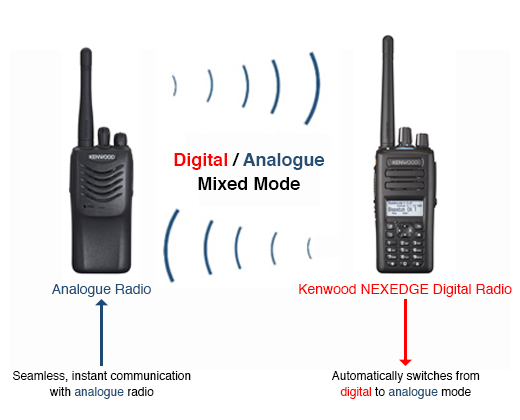 The beauty of Kenwood digital two-way radio solutions is that the investment in new equipment when upgrading from analogue can be phased over time as all Kenwood digital radio devices feature automatic analogue/digital Mixed Mode operation (which allows them to communicate automatically with any existing analogue radios whatever the make) providing a predictable and cost effective path to full digital implementation.
Rugged, Durable and Dependable
As you would expect, all Kenwood professional series hand portable walkie talkies conform to MIL-STD-810 C/D/E/F/G for ruggedness and durability and are IP54/55 Water & Dust Intrusion rated, making them ideal for use in highways applications.
To discover more about the millions of Kenwood devices in use across hundreds of applications around the world, including the innovative, future-proof, multi-protocol NEXEDGE NX-5000 Series (NXDN, DMR, P25 and FM Analogue) and NX-3000 Series (NXDN, DMR and FM Analogue) hand portable walkie talkies and mobiles, please visit the linked pages, look into our Professional Communication System Solutions, complete the Enquiry Form or contact an authorised Kenwood Communications reseller.
Click the link for more information about the NEXEDGE® system developed for the state of Hessen's Road Maintenance System.
► Please complete our Enquiry Form for help with
your project