Mining
---
Mining is an exacting industry combining the latest technology, machinery and human skills to maximise efficiency, productivity and safety.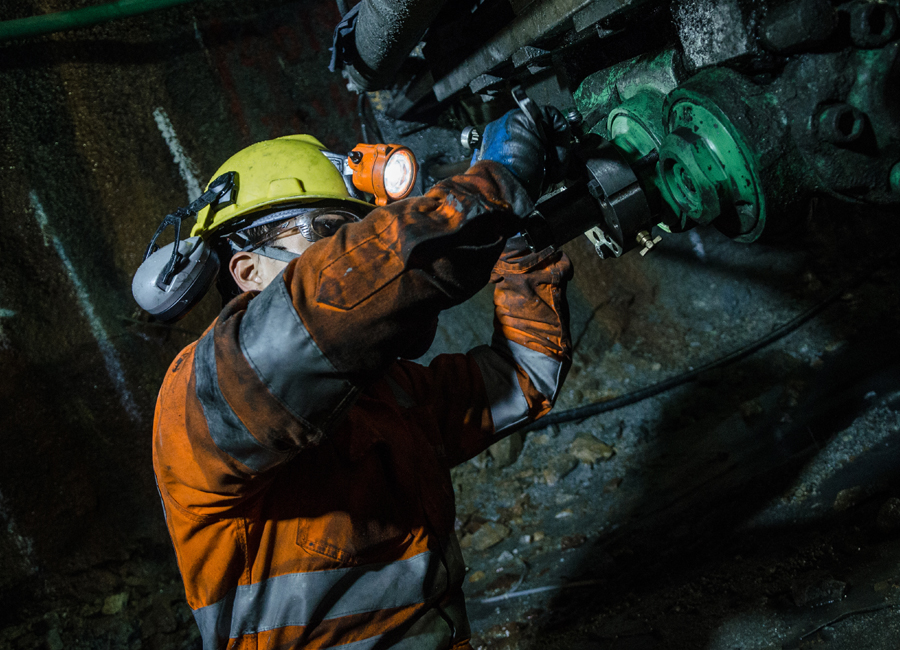 The process of mining, tunnelling and quarrying presents a harsh operating environment calling for equipment that can withstand extreme temperature, dust, noise, moisture and toxic exposure.
Two-way radio systems help operators achieve greater efficiencies and enable robust safety protocols through instant, fail-safe communications in voice and data – monitoring and managing the information and resources vital in the event of an accident or major incident.
Kenwood NEXEDGE digital radio systems provide a reliable, convenient and effective means of communication in mining applications as it allows cost effective instant and simultaneous communication with individuals and groups of people.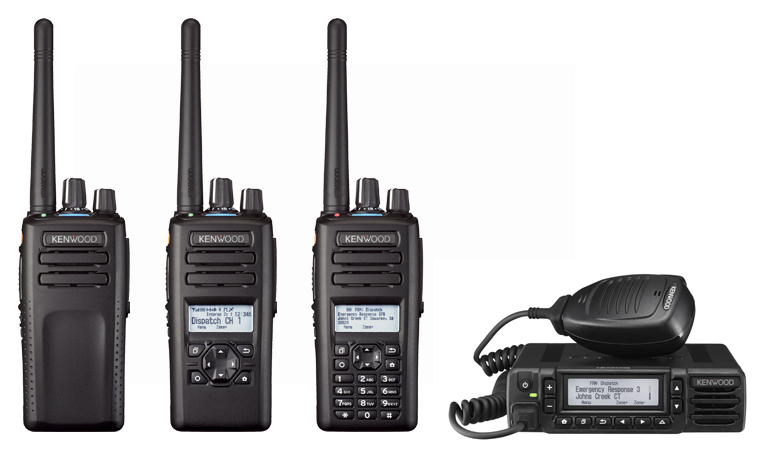 All NEXEDGE® NXDN and NEXEDGE DMR models feature Emergency Key and Emergency Call features as standard, while more advanced models additionally offer built-in or optional GPS modules, Lone Worker and Emergency Advanced Motion Detection Function, which make them ideal for incorporating within a robust health and safety and lone worker policy.
In addition to its ITU Recognised NEXEDGE NXDN fully scalable digital systems, Kenwood can offer ETSI compliant dPMR and DMR Tier 2, Tier 3 Trunked and Simulcast solutions. For more localised operations requiring a simple turnkey communication solution Kenwood offers its ProTalk digital license-free PMR446 and ProTalk DECT fully duplex digital wireless intercom systems.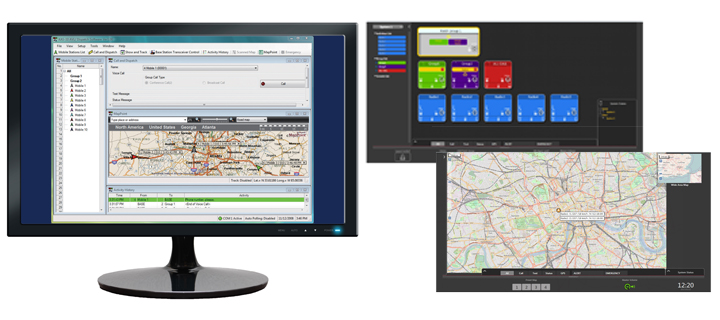 NEXEDGE NXDN and NEXEDGE DMR systems can be supported by KAS-10 and KAS-20 AVL and Dispatch Software Suites to give greater control of operations and resources and enhance worker safety with the ability to monitor voice traffic, precisely position the location of users and respond to incidents quickly and efficiently.
Rugged, Durable and Dependable
NEXEDGE® Digital Two-way Radios with Lone Worker features are available in both hand-portable walkie talkies and mobile in-vehicle units which all conform to MIL-STD-810 C/D/E/F/G for ruggedness and durability and are IP54/55 Water & Dust Intrusion rated, making them ideal for operation in harsh, outdoor environments.
Cost-effective migration from analogue to digital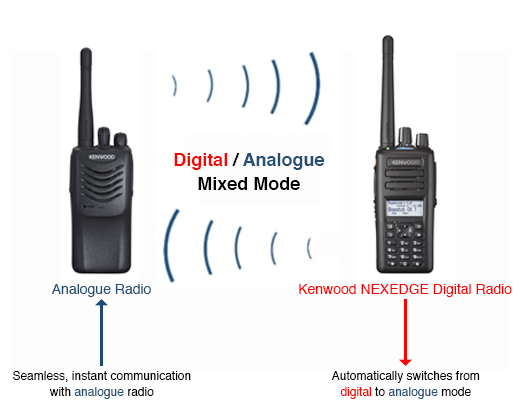 The beauty of Kenwood digital two-way radio solutions is that the investment in new equipment when upgrading from analogue can be phased over time as all Kenwood digital radio devices feature automatic analogue/digital Mixed Mode operation (which allows them to communicate automatically with any existing analogue radios whatever the make) providing a predictable and cost effective path to full digital implementation.
Extended functionality for mining
NEXEDGE® NXDN in particular can also incorporate a host of advanced features including personnel and vehicle tracking, monitoring of water and gas levels, access control, pumps, surveillance cameras and PLC (Programmable Logic Controller) equipment.
Proven in mining applications
Kenwood two-way radio systems are employed extensively in mining operations around the world including SSGPO Mining, Kazahkstan, Anglo American Platinum, South Africa, African Minerals Ltd, Sierra Leone and Potash Corp, USA.

To discover more about the millions of Kenwood devices in use by countless customers in hundreds of applications around the world, including the innovative multi-protocol NX-5000 Series (NXDN, DMR, P25 and FM Analogue) and NX-3000 Series (NXDN, DMR and FM Analogue) hand portable walkie talkies and mobiles, please visit the linked pages, look into our Professional Communication System Solutions, complete the Enquiry Form or contact an authorised Kenwood Communications reseller.
For lone worker applications in hazardous and potentially explosive environments where explosive gas or combustible dust threaten worker safety, Kenwood offer ATEX certified digital and analogue hand-portable radio solutions.
► Please complete our Enquiry Form
for help with your project