Utilities
---
Gas, electricity and drinking water are utilities we take for granted every day. But the process of producing, storing, refining, delivering and maintaining these service takes the efforts of tens of thousands of people and huge capital investment.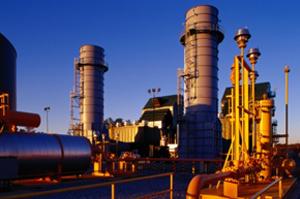 The utilities industry has for many years harnessed two-way radio technology as a means of receiving vital data from critical control instruments, in monitoring remote unmanned sites or simply as a primary voice and data communications tool between operational teams on site and in the field.
Balancing the requirements of productivity and efficiency without compromising on safety and security are key considerations and with the new generation of Kenwood NEXEDGE® digital trunked two-way radio networks, users in the utilities sector can benefit from increased range, greater clarity, improved security against eavesdropping and more flexible management of user groups and other more advanced functions.
Kenwood NEXEDGE® is a fully scalable digital system in terms of users, groups and effective network coverage and importantly, features Mixed Mode, allowing all NEXEDGE® hand portable walkie-talkies and mobile in-vehicle units to communicate automatically with existing analogue radios whatever the make; providing the additional benefit of a straightforward and economical migration path to digital technology.
Kenwood hand portable walkie talkies conform to MIL-STD-810 C/D/E/F/G for ruggedness and durability and are IP54/55 Water & Dust Intrusion rated, making them ideal for operation in harsh environments while the addition of Kenwood's KAS-20 Dispatch and AVL application software suite, which supports both NEXEDGE NXDN and DMR radio technologies, can greatly improve operational safety, security and efficiency at multiple locations on a single site or across multiple sites.
Today, in addition to its NEXEDGE® fully scalable digital systems, Kenwood can offer dPMR, DMR digital solutions alongside the latest ProTalk digital license-free PMR446 radios featuring digital/analogue mixed mode and ProTalk DECT fully duplex digital wireless intercom systems.
Safety first with Kenwood ATEX / IECEx certified digital and analogue radios
Kenwood offers a wide range of high performance Digital and analogue radio communications solutions to the utilities industries including NEXEDGE® digital and analogue ATEX / IECEx hand portable radios certified for operation in hazardous environments where combustible gases and airborne particles are present. These radios must be deployed in appropriate areas but can be used alongside intrinsically safe and non-certified radios within the same system and feature a host of advanced worker protection, safety and operation features including GPS (NEXEDGE® ATEX models) and a battery life to last a typical 12-hour shift.
To discover more about the millions of Kenwood devices in use by countless customers in hundreds of applications around the world, including the innovative multi-protocol NX-5000 Series (NXDN, DMR, P25 and FM Analogue) and NX-3000 Series (NXDN, DMR and FM Analogue) hand portable walkie talkies and mobiles, please visit the linked pages, look into our Professional Communication System Solutions, complete the Enquiry Form or contact an authorised Kenwood Communications reseller.
► Please complete our Enquiry Form for help with
your project