Visitor Attractions
---
Visitor attractions take many forms, whether the rarefied environment of historic places of worship, natural wonders, destinations or galleries and museums. But what they all share is a duty of care to staff and visitors alike and to the protection and preservation of the attraction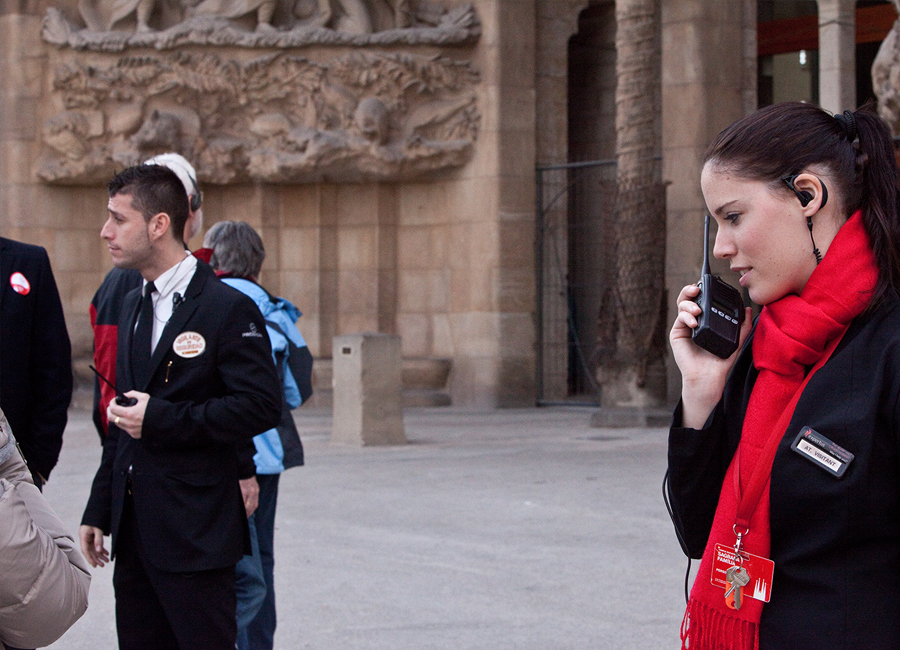 The need to provide a safe and secure environment free from the threat of anti-social behaviour, petty crime, personal assault, vandalism and the ability to respond quickly and efficiently to incidents or accidents is of course of utmost importance.
Reducing these risks while managing the efficient flow of visitors, staff and supplies pose huge logistical challenges. Essential to the management of risk, responding quickly to incidents, implementation of emergency plans and providing a welcoming atmosphere is the ability to report threats, situations and status quickly and efficiently , most especially in the event of a major incident calling for the coordination of emergency services and the safe and fast evacuation of large numbers of people through multiple access points.
Two-way radio provides the most effective means to communicate between cross functional teams reliably and instantly anywhere on site, which is why Kenwood two-way radios and systems feature so prominently at many visitor attractions around the world including CN Tower, Canada, Kunst Historisches, Vienna, Austria, Cango Caves, South Africa, Parc National du Mercantour, France, La Sagrada Familia and Guell Park, Barcelona, Spain, William Wordsworth's home, Dove Cottage and Liverpool Cathedral, UK.
Typical uses of two-way radio communications in and around visitor attractions include:
 

- Security of staff and visitors
- Implementation of emergency plans
- Incident reporting and management
- Coordination of on-site events
- Management of support staff
- Streamlining of queues

- Protection of site
- Parking management
- Access control
- Managing First Aid teams
- Operations Management
- Coordination of on-site catering
Cost-effective migration from analogue to digital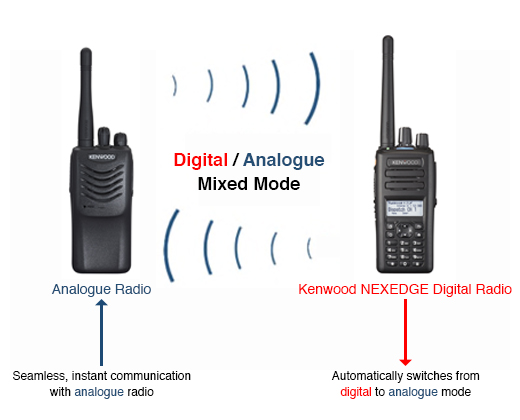 The beauty of a Kenwood digital two-way radio solution is that the investment in new equipment when upgrading from analogue can be phased over time as all Kenwood digital radio devices feature automatic analogue/digital Mixed Mode operation (which allows them to communicate automatically with any existing analogue radios (whatever the make) providing a predictable and cost effective path to full digital implementation.
Kenwood NEXEDGE NXDN and NEXEDGE DMR offer highly flexible and infinitely scalable digital trunked systems for digital conventional, IP and trunked operation that can accommodate multiple user groups and sites. In addition, NEXEDGE DMR can be specified with simulcast and multi-frequency capabilities.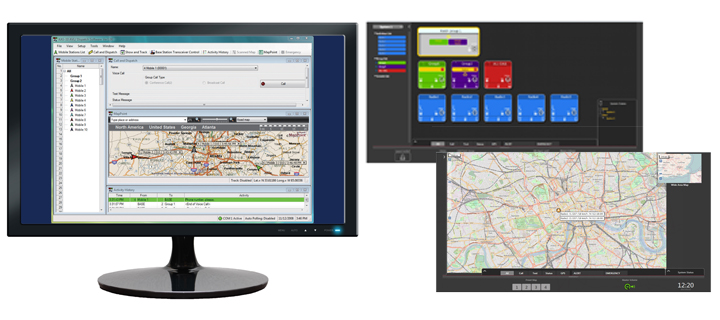 Linked to appropriate integrated application software, for example Kenwood's KAS-20 AVL and Dispatch suite, users can greatly improve operational safety and security either at a single site or across multiple sites and include a host of advanced features including call recording and personnel tracking – essential features in the event of an incident.
Simulcast and Multi-frequency capabilities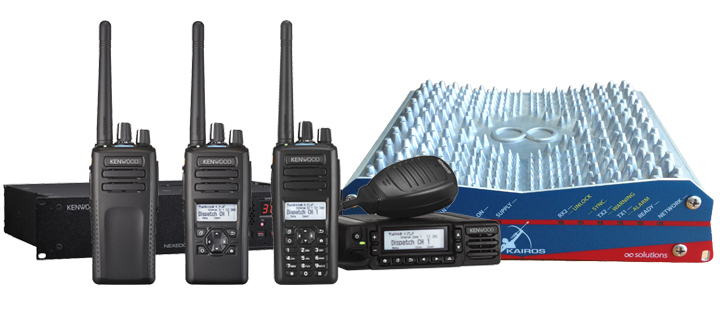 Kenwood DMR Tier 2 digital conventional and Tier 3 trunked systems with optional simulcast architecture provide the capacity for more users with fewer frequencies required to achieve greater coverage of a facility or facilities with less infrastructure.
Rugged, Durable and Dependable
NEXEDGE® Digital Two-way Radios with Lone Worker features are available in both hand-portable walkie talkies and mobile in-vehicle units which all conform to MIL-STD-810 C/D/E/F/G for ruggedness and durability and are IP54/55 Water & Dust Intrusion rated, making them ideal for operation indoors and out.
Long battery life
To maximise efficiency and ensure full availability of clear, instant communication, Kenwood hand-portable radios are equipped with batteries designed to last an entire shift without recharging in normal use. Spare batteries and chargers are available with additional capacity for heavy duty cycles.
Communication solutions for every visitor attraction
Whatever your operation, you can be sure that Kenwood can offer a radio communications system with voice or voice and data capabilities to meet your needs.
In addition to its NEXEDGE® NXDN and NEXEDGE DMR systems, Kenwood can offer ETSI compliant dPMR, digital solutions alongside the latest ProTalk digital license-free PMR446 radios featuring digital/analogue mixed mode and ProTalk DECT fully duplex digital wireless intercom systems.
To discover more about the millions of Kenwood devices in use by countless customers in hundreds of applications around the world, including the innovative multi-protocol NX-5000 Series (NXDN, DMR, P25 and FM Analogue) and NX-3000 Series (NXDN, DMR and FM Analogue) hand portable walkie talkies and mobiles, please visit the linked pages, look into our Professional Communication System Solutions, complete the Enquiry Form or contact an authorised Kenwood Communications reseller.
► Please complete our Enquiry Form for help with
your project