Zoos & Wildlife Parks
---
Where worker, visitor and animal safety combine with the requirement for efficient operations.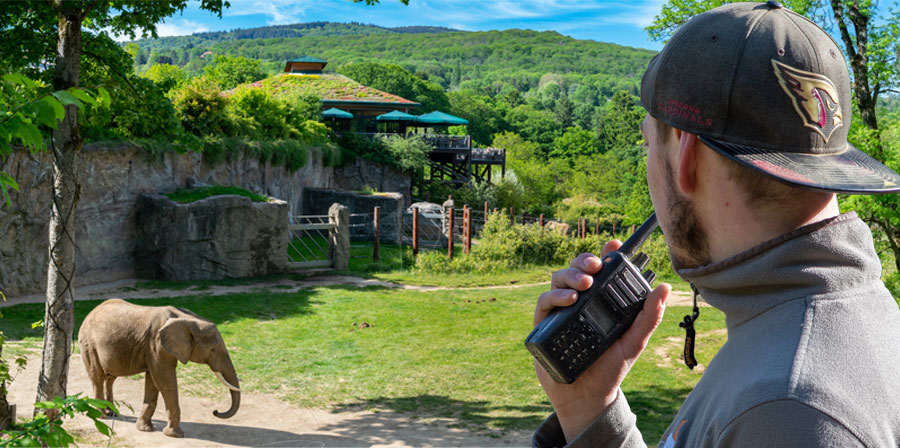 Providing a safe and secure environment for staff, visitors, and animals, free from the threat of injury is a basic requirement for all zoos and wildlife parks, whether a small inner-city petting zoo or the 19,485 square kilometers of the Kruger National Park.
Running an efficient operation with staff, often working alone, and animals spread across a site while at the same time managing the flow of visitors and supplies creates unique challenges.
Core to the management of risk, containment of incidents, implementation of emergency plans and providing an excellent customer experience lays in the ability to report situations and status instantly, most especially in the event of an incident where access for emergency services and the fast evacuation of people and animals safely will need to be managed.
The most effective means to achieving operational efficiency while managing risks lays in the ability for management and cross functional teams to communicate with each other reliably anywhere on site, which is why KENWOOD two-way radios feature so prominently in many zoos and wildlife reserves around the world.
Typical uses of two-way radio communications in and around zoos and wildlife parks include:
- Protection of staff, visitors, and animals
- Implementation of emergency plans
- Incident reporting and management
- Coordination of maintenance operations
- Coordination of First Aid teams

 

- Operations Management
- Access and egress control
- Ability to effect lockdowns
- Supplies management
- Animal Care

 
Cost-effective migration from analogue to digital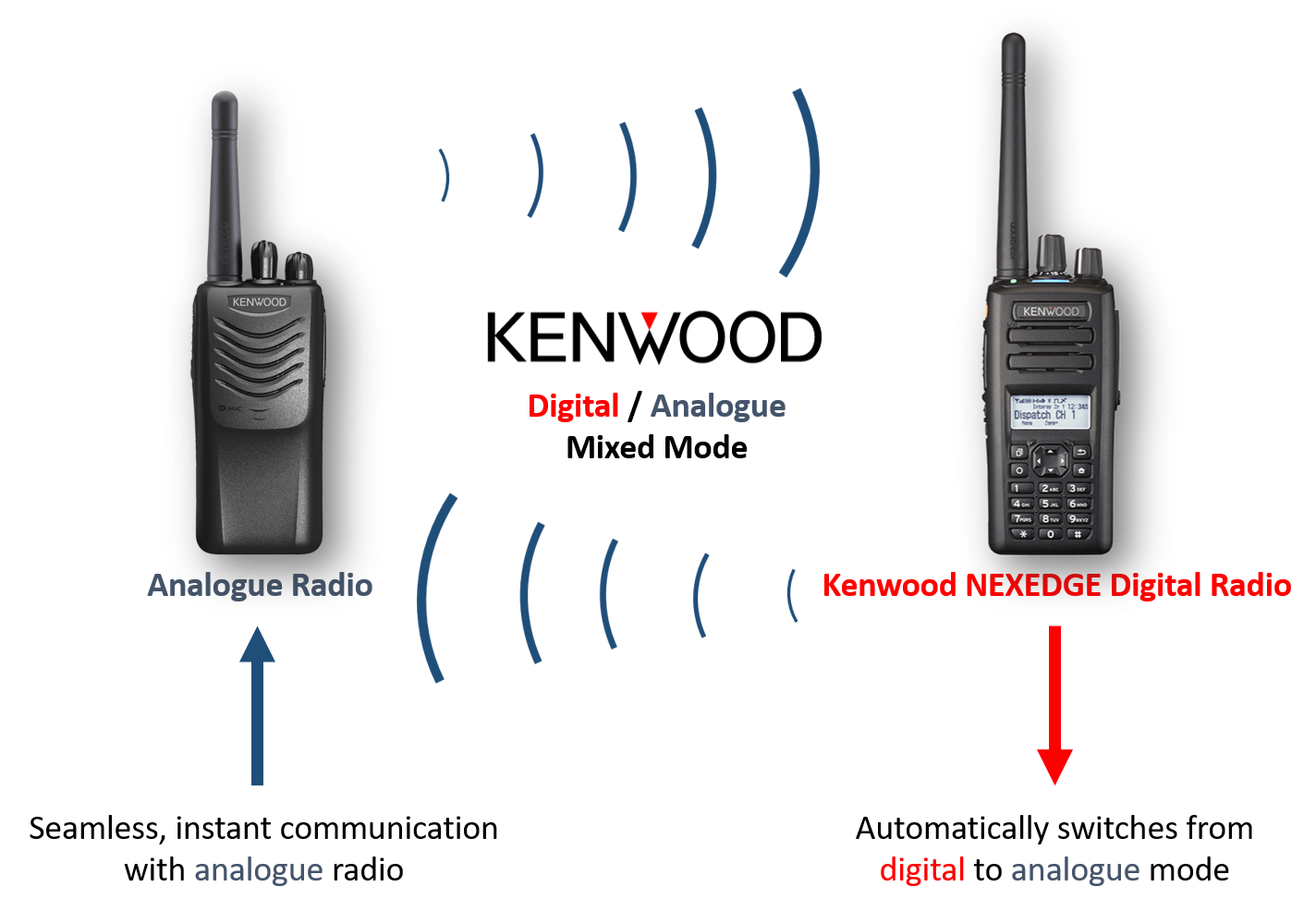 The advantage of a KENWOOD digital two-way radio solution is that the investment in new equipment when upgrading from analogue can be phased over time as all KENWOOD digital radio devices feature native (automatic) analogue/digital Mixed Mode operation (which allows them to communicate automatically with any existing analogue radios whatever the make) providing a predictable and cost-effective path to full digital implementation.
KENWOOD NEXEDGE NXDN and NEXEDGE DMR offer highly flexible and infinitely scalable digital two-way radio communication systems for digital conventional, IP and trunked operation that can accommodate multiple user groups and sites.
DMR Simulcast and Trunked capabilities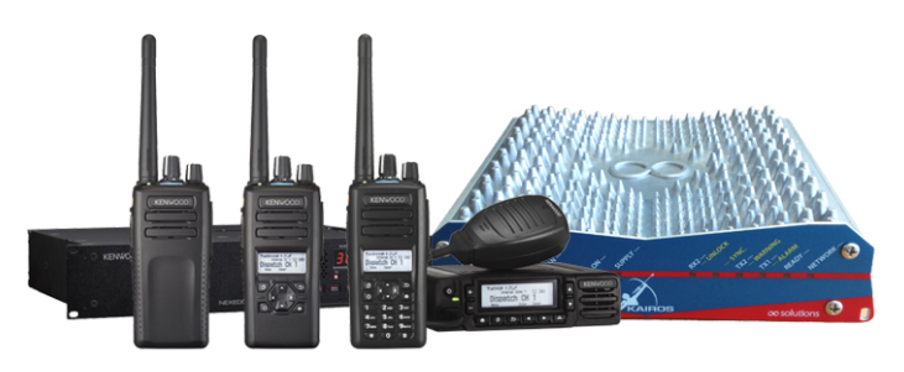 KENWOOD DMR Tier 2 digital conventional and Tier 3 trunked systems with optional simulcast and multi-frequency architecture can provide the capacity for more users while using fewer frequencies than previously possible.
Enhanced worker protection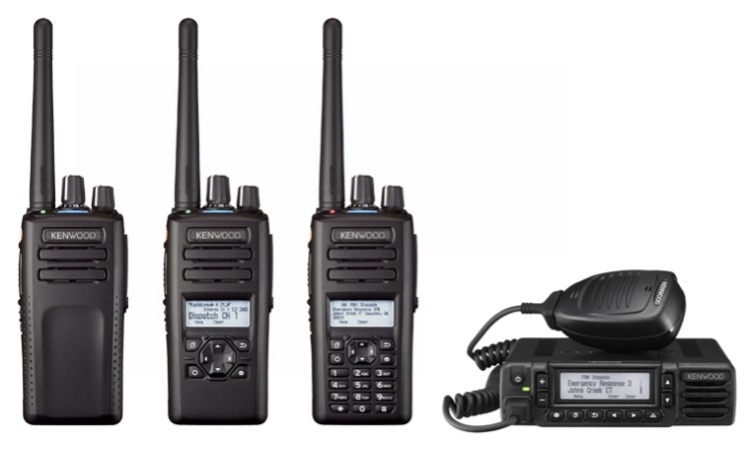 All NEXEDGE® NXDN and NEXEDGE DMR models feature Emergency Key and Emergency Call features as standard that serve to reinforce site safety protocols, while more advanced models offer built-in or optional GPS modules, Lone Worker and Emergency Advanced Motion Detection Function, which make them ideal for incorporating within a robust health and safety and lone worker policy.
Long Battery Life
To maximise efficiency and ensure 24/7 availability of clear, instant communication, KENWOOD hand-portable radios are equipped with batteries designed to last an entire shift without recharging in normal use. Spare batteries and chargers are available to enable 24-hour operation along with batteries with additional capacity for heavy duty cycles.
Rugged, Durable and Dependable
NEXEDGE® NXDN and DMR Digital Two-way Radios with Lone Worker features are available in both hand-portable walkie talkies and mobile in-vehicle units which all conform to MIL-STD-810 C/D/E/F/G for ruggedness and durability and are IP54/55/67/68 Water & Dust Intrusion rated, making them ideal for operation in harsh, outdoor environments.
KENWOOD KAS-10 & KAS-20 AVL and Dispatch suites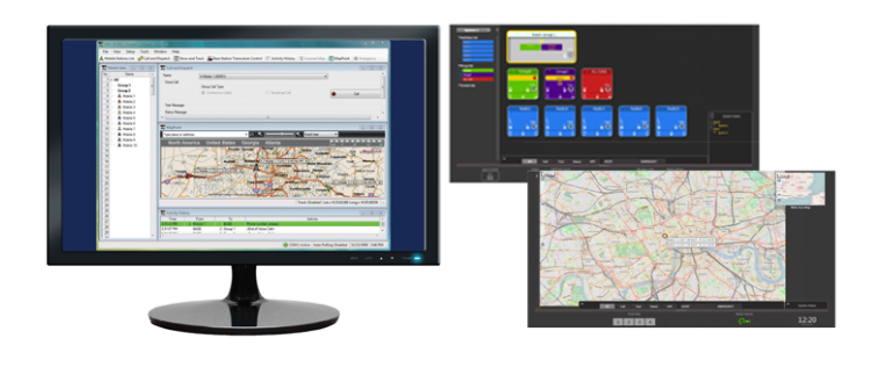 Linked to appropriate integrated application software, for example KENWOOD's KAS-10 and KAS-20 AVL and Dispatch suites, users can greatly improve operational safety and security either at a single site or across multiple sites and include a host of features including call recording, personnel and vehicle tracking.
Proven radio systems in zoos and wildlife parks
Opel Zoo

The upgrade to KENWOOD DMR provides sitewide coverage at Opel Zoo.
Find out more ►
---
Leipzig Zoo

KENWOOD NEXEDGE NXDN enhances communications between zookeepers and scientists at Leipzig Zoo.
Find out more ►
---
Kruger National Park

KENWOOD NEXEDGE NXDN serving to protect borders and wildlife at Kruger National Park.
Find out more ►
Solutions to meet the needs and budgets of zoos and wildlife parks

In addition to NEXEDGE NXDN and DMR systems, KENWOOD offers ETSI compliant ProTalk digital license-free dPMR446 radios featuring 32 digital and 16 analogue channels for smaller scale or shorter-range operations.
Whatever the size and type of operation, you can be sure that KENWOOD can offer a radio communications system with voice or voice and data capabilities to meet your needs.
To discover how a KENWOOD two-way radio solution can be put to work in support of your operations, please complete the Enquiry Form or contact an authorised KENWOOD Communications reseller.
► Please complete our Enquiry Form for help with
your project