Hotels & Hospitality
---
Instant communications enables a five-star customer experience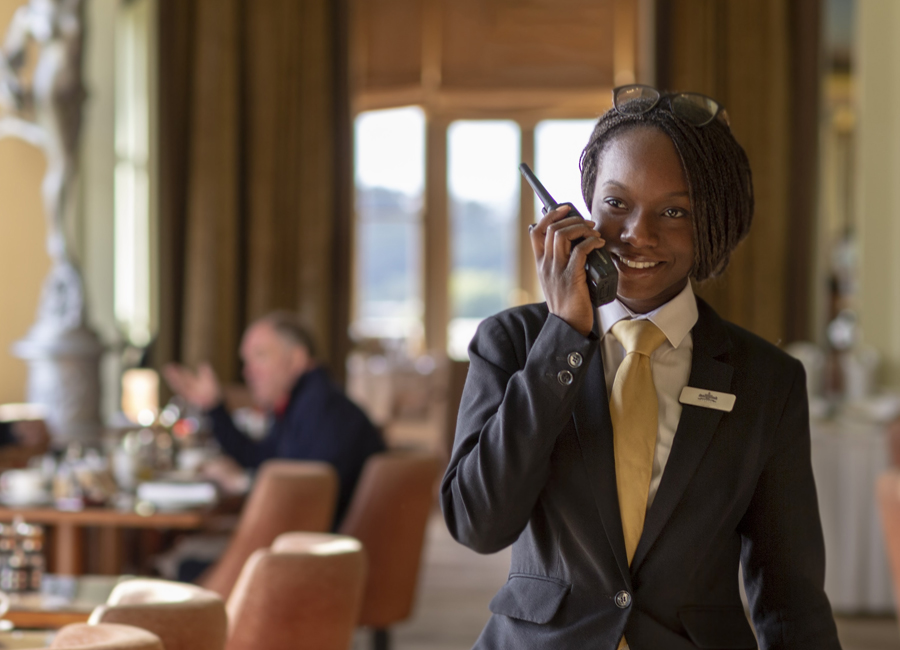 Whether a restaurant, hotel, resort, club or casino, the pressure is on to provide the highest levels of service to secure those invaluable stars, rosettes and customer endorsements while keeping costs in check.
After an anxious and demanding couple of years, the hospitality sector is once again open for business and with it, the drive to persuade customers to return while keeping a careful eye on the much-depleted bottom line. It's a conundrum faced by many businesses in hospitality - whether a boutique inn or a luxury resort, owners and operators are looking for ways to improve their businesses without adding to the costs.
Customers too are more careful with their spending and selective in their choice of destinations with review sites and official ratings influencing the decisions made.
It's a tough business where so much of success rides on the shoulders of the individual members of staff that deliver the customer experience.
Running an efficient operation greatly improves business outcomes, staff are less stressed and frustrated, operations are more seamless, waste is reduced and productivity along with customer satisfaction, revenue, and profitability increases.
A key factor in improving productivity in the hospitality sector is communications, where everyone always knows what to do, where and when.
The use of two-way radios in supporting hospitality operations is becoming more commonplace and for good reason; the ability for duty managers to communicate with individuals and groups instantly, anywhere on site for example front of house, housekeeping, kitchens, banqueting, restaurants, bars, maintenance, and security at the push of a button is what makes operations much more efficient.
But, in an age of smart, connected devices, what are the advantages two-way radio bring over the use of mobile phones, after all everyone already has one? It's an often-asked question.
BENEFITS OF TWO-WAY RADIO OVER MOBILE PHONES
Professional two-way radios offer a robust, resilient, and low-cost communications solution with no dialling, waiting for a connection, dropped calls, reception blackspots and importantly, no distractions. It's a small point but customers seeing staff using mobile phones rather than professional radios, just doesn't project the right impression. Another important benefit is that two-way radios provide instant communications indoors and out, at the push of a button without relying on the availability of cellular networks or IP connectivity; even in places that other networks can't cover.
WHAT TWO-WAY RADIO BRINGS TO THE HOSPITALITY SECTOR?
| | |
| --- | --- |
| Duty Managers: | Keep in touch with individuals, department managers and staff at the push of a button anywhere on site. |
| Front of house: | Streamlines guest check-ins and monitor room inventory with instant notifications from housekeeping and maintenance on vacant and ready status. |
| Concierge: | Provide concierges with the means to quickly arrange and monitor guest services on site. |
| Housekeeping: | Reduce on-change times by giving housekeepers the means to call for supplies and arrange for maintenance in real time. |
| Maintenance: | A light bulb out in a guest or function room, a heating system problem, a broken lock? Getting the request to the maintenance team quickly will reduce the time it takes to carry out the repair. |
| Restaurants: | Connect front of house, concierge and kitchens on table availability and status. |
| Cellar & Bars: | Improve stock availability at bars and reduce service times with communication between bars and cellar staff. |
| Banqueting: | Enhance the guest experience with the seamless coordination of banqueting, functions, and events teams. |
| Leisure: | Maximise guest revenue with up to the minute status messages on the availability of paid leisure facilities. |
| Groundkeepers: | Keep in touch with gardeners and groundkeepers everywhere on the property and grounds. |
| Security & Safety: | Give staff, especially those working alone, the ability to alert each other to intruders, inappropriate and threatening behaviour or raise alarms for fire, medical or other incidents. |
WHICH TWO-WAY RADIO FORMAT IS BEST SUITED TO YOUR ESTABLISHMENT?
From the simplicity and convenience of a license-free digital two-way radio system to the advanced voice, data, safety and operational flexibility of a licensed solution, you'll find there's a two-way radio solution that can be tailored to meet your needs quickly and cost-effectively.
Smaller hotels with fewer rooms and numbers of staff are likely to use license-free PMR446 analogue or dPMR446 digital/analogue hand-portable walkie talkie radios, while larger establishments such as resorts will typically employ a trunked, multi-user group digital DMR or NEXEDGE NXDN voice and data solution with a separate channel for each department. 
VHF or UHF - which is the right radio frequency range for use at your establishment?
As radio operating frequencies are different, a key consideration in the selection of a radio system for your establishment is whether the principal usage will be outdoors or a combination of in and outdoors, here's why: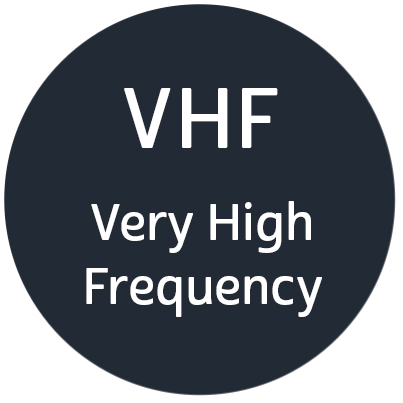 If you plan to use your radios mainly outdoors or in indoor spaces free from obstructions between transmitter and receiver, VHF would probably be best suited to you as its longer wavelength means it can transmit almost twice as far as UHF, giving the same power output.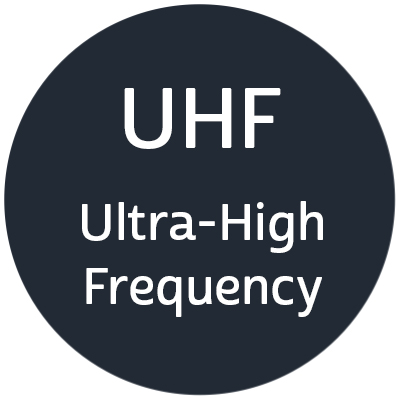 UHF has a shorter wavelength which makes it better at penetrating wood (trees included), steel and concrete structures to provide better coverage in environments that include buildings and structures and also in and around buildings.
The UHF spectrum offers more channels and is less prone to signal interference from distant radios, providing a good general-purpose solution.
License-free PMR446 radios operate in UHF.
KENWOOD RADIOCOMMUNICATIONS SOLUTIONS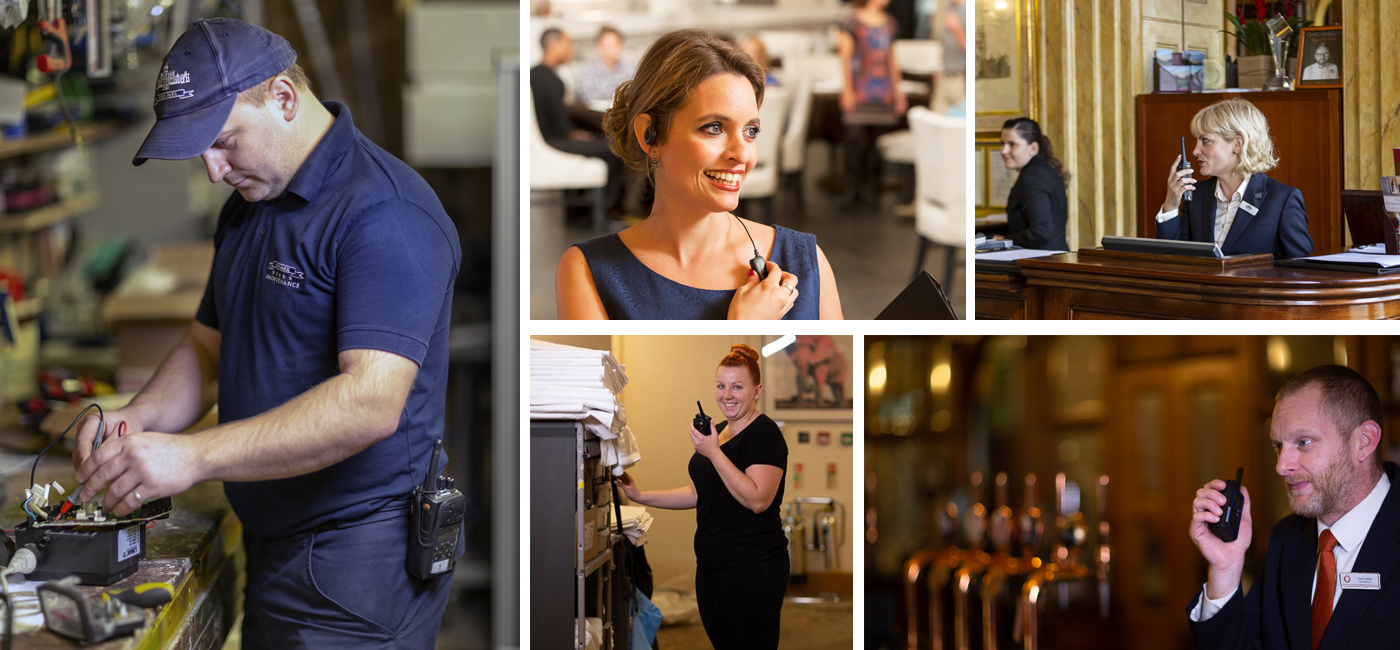 ProTalk License-Free PMR446 – simple and effective
The simplicity and convenience of analogue and digital license-free PMR446 technology has made it a popular choice for restaurants and smaller hotels where its reliability, ruggedness, adequate coverage and ease of use has provided a convenient and low-cost solution for communication between individuals and groups at the push of a button.
Digital ProTalk dPMR446 is by far the most popular format with professional users. It offers better reception to the full extent of the coverage area than an analogue radio, and with 32 digital channels and 16 analogue channels, it's particularly suited for use in more congested areas and where channels are allocated to specific teams. Durability, a long battery life between charges and simplicity of operation in all conditions are some of the key attributes of the current generation of KENWOOD ProTalk dPMR446 radios, along with many more advanced features only previously found in licensed radios.
KENWOOD licensed digital radio – the flexibility to meet the demands of larger destinations
For larger hotels and particularly those with conference, banqueting and leisure facilities, a licensed KENWOOD digital radiocommunication system brings even greater benefits, including:
- Individual, group and all radio calls
- Advanced built-in and programmable user safety functions, including 'man-down' and emergency call
- Over-the-air programming
- Emergency / Evacuation / Lockdown alert functions
- Voice and data messages
- Optional and built-in GPS
- Native analogue/digital mixed operation
- Longer range/improved coverage
- Integration with your communications system, enterprise, and workflow tools

- Programmable automated alerts
- Encryption against interception and eavesdropping
- Flexibility to link multiple locations
- Scalable digital conventional, IP conventional, trunked, simulcast and multi-frequency operation
- Suite of application solutions to tailor a system to meet specific operational requirements
-Simple to use and durable
- Easy to use hand-portable and mobile devices
- Long battery life between charges
KENWOOD DMR and NEXEDGE NXDN digital protocols both offer the capability to build flexible, scalable, future-proof communications systems suitable for covering larger sites, while the native analogue/digital operating mode (enabling radios to communicate automatically with existing licensed analogue radios), provides a predictable, economical migration path from analogue to digital two-way radio operation at an affordable cost.
A KENWOOD DMR or NEXEDGE NXDN system equipped with GPS devices can not only provide multiple communications channels and talk groups but also, with the addition of the optional KAS-10/20 software or Trackuracy 'asset' tracking suites, allow you to monitor and track every radio so you always know where staff are and can pinpoint and contact those closest to assist and reduce response times in the event of an emergency.
Advanced Lone Worker protection
Lone workers including duty managers, housekeepers, maintenance teams and grounds staff can have their radios programmed and monitored so that they will be called automatically at predetermined times to check on their status and should there be no response, an alarm will be raised. Similarly, a programmable function key on the radio can be assigned to trigger an emergency alert which is transmitted immediately to all other radio users.
Health & Safety (Including Lockdown and Evacuation)
In addition to the efficiency that radio communication brings, it also serves to help you comply with health and safety and security requirements/regulations, for example, alerting staff to the presence of threats, calling for medical assistance, reporting accidents and security breaches.
However, where radio communication really excels is in the event of a major incident. Whether that be a medical emergency, staff at risk or a more serious event that requires key staff everywhere on site to be alerted instantly and to initiate emergency procedures.
BUILT TOUGH TO WITHSTAND RAIN, DIRT AND THE ROUGH AND TUMBLE OF USE IN HOSPITALITY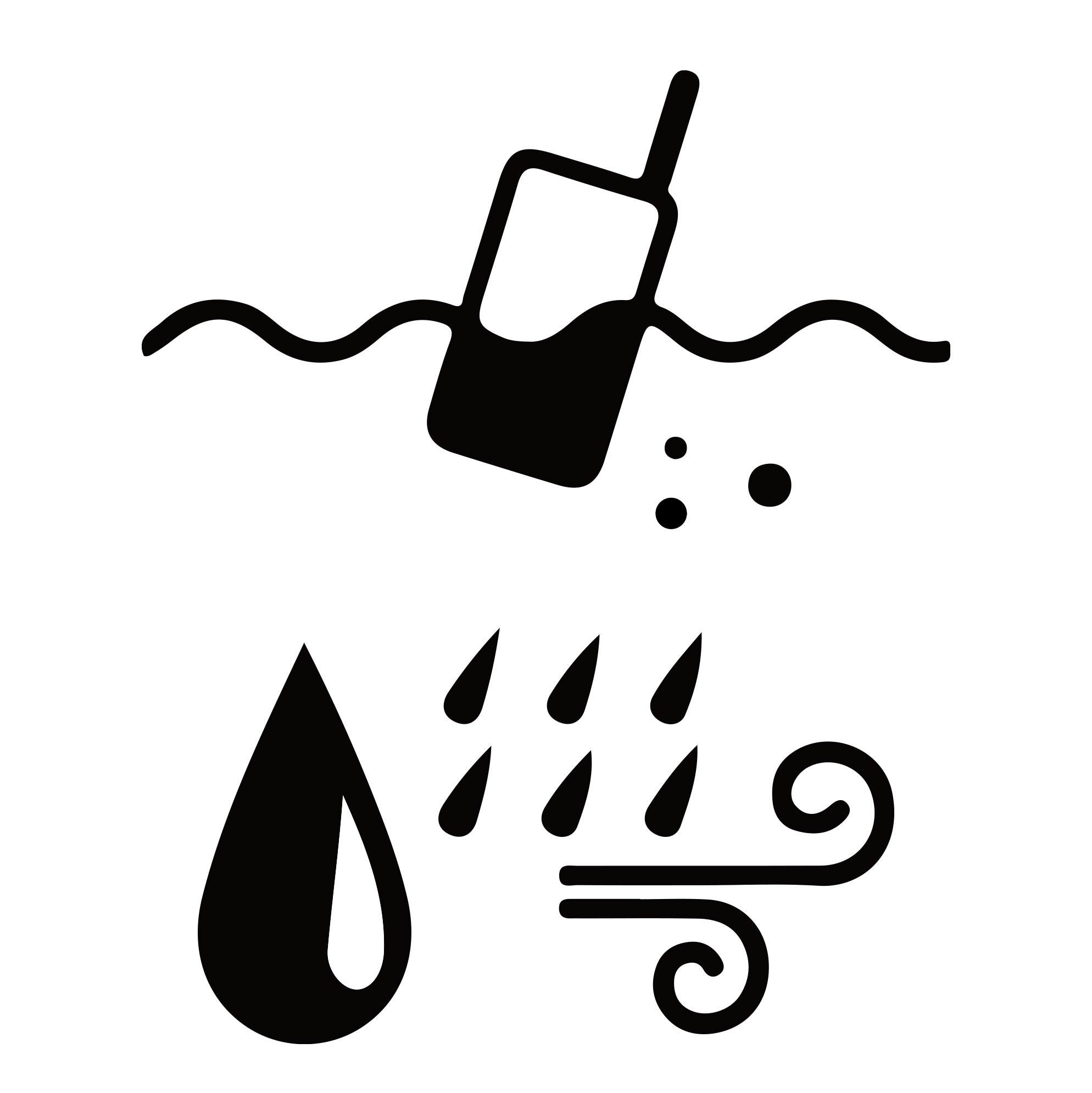 As you would expect, all Kenwood professional hand portable walkie talkies and mobile radios conform to MIL-STD-810 C/D/E/F/G for ruggedness and durability and are IP54/55/67 Water & Dust Intrusion rated, making them suited for use in any environment.
In addition, KENWOOD can offer ATEX IECEx devices for use in hazardous, explosive atmospheres.
DISCRETE OPERATION
You can connect discrete microphone and earphone accessories to KENWOOD radios so transmissions cannot be heard by others, important while coordinating an event or in security and front of house situations. Kenwood NEXEDGE NXDN and DMR hand portable radios are also compact and light making them easy to carry or keep hidden out of view.
PROVEN PERFORMANCE
KENWOOD systems have been proven at some of the largest and most exclusive hotels, resorts and casinos in the world, so, whatever the size of your hospitality business, you can be sure there's a cost-effective KENWOOD two-way radio solution to suit; ensuring operations run smoothly and efficiently and that guests stay safe and happy.
Learn about systems in use at some very different hospitality venues:
Stoke Park

Read about the trunked NEXEDGE NXDN digital radio communication system in use at Stoke Park, the enigmatic hotel and country club that delivers a five-star experience with such natural ease and poise across so many customer touchpoints.
Venetian Resort

The Venetian® Resort Hotel Casino in Las Vegas is one of the largest luxury resorts in the world. KENWOOD's NEXEDGE technology has allowed it to migrate incrementally from analogue to digital communications, while offering increased capacity, coverage and clarity.
Clayton Crown Hotel

The four-star Clayton Crown Hotel in North West London offers generous guest rooms, a bar, restaurant, fitness centre, indoor pool, underground car parking and 24-hour room service. KENWOOD dPMR446 provides the ideal cost-effective solution to replace the use of mobile phones on site.
EXPLORE KENWOOD SOLUTIONS FOR YOUR HOSPITALITY ESTABLISHMENT
To discover more about the millions of Kenwood devices in use by countless customers in hundreds of applications around the world, including the innovative, multi-protocol NX-5000 Series (NXDN, DMR, P25 and FM Analogue), NX-3000 Series (NXDN, DMR and FM Analogue) and exceptional value offered by the entry-level NX-1000 Series hand portable walkie talkies and mobiles, please click on the banners below.
For more information on KENWOOD digital system solutions, including DMR Tier 3 trunking and Simulcast, NXDN Type-C, Type-D, and Gen2 trunking, click here.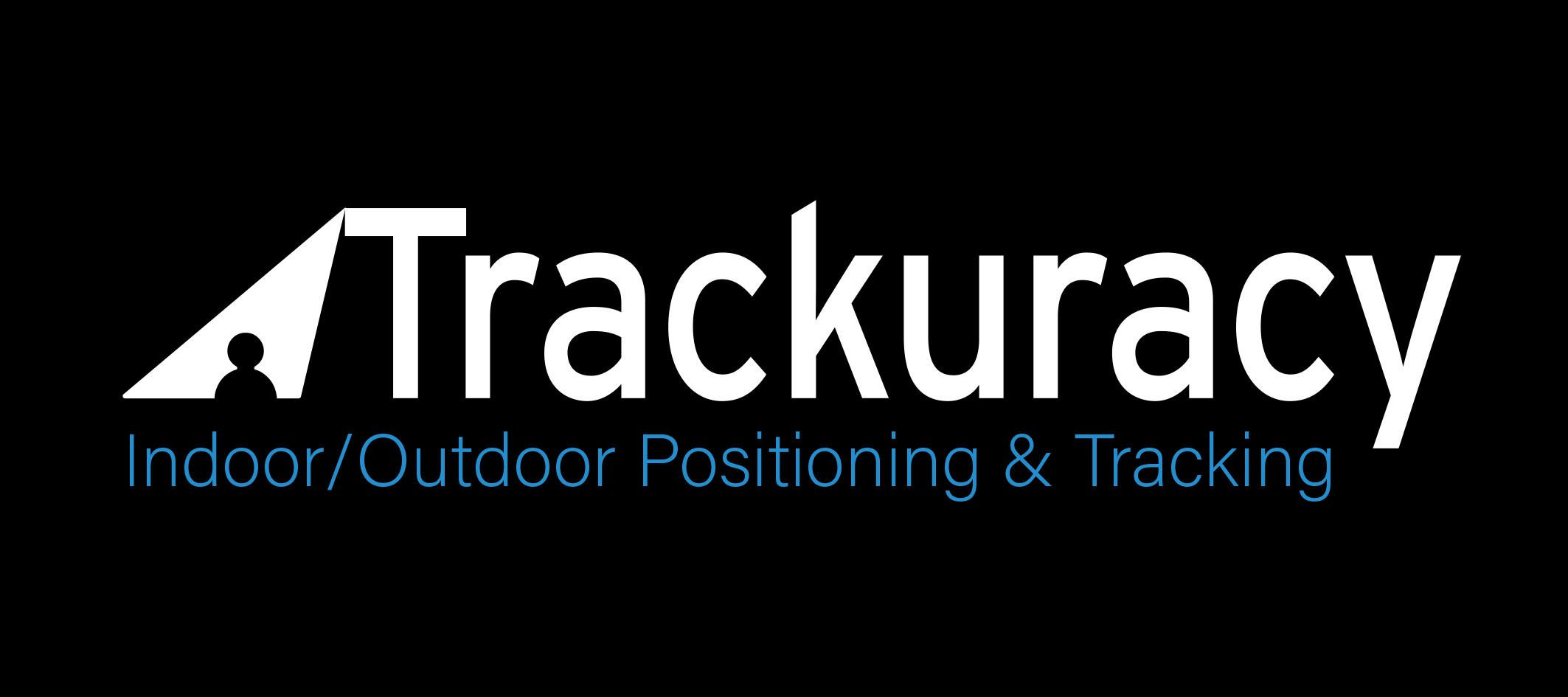 If you'd like to learn more about our TRACKURACY, our real-time Bluetooth Low Energy asset tracking and monitoring solution, click here.
Alternatively, please post an enquiry to us or contact an authorised KENWOOD Communications reseller.
► Please complete our Enquiry Form or contact an Authorised reseller
for help with your project
QUICK LINKS
Please click the banners to explore your choice of technology and solution