---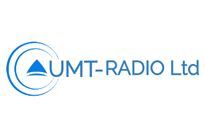 UMT-Radio Ltd has been established in 12.05.1999. The main activity of the company is production of two-way radio communication equipment, which meet the world quality and safety standards.
During these period UMT-Radio Ltd recommended itself as a reliable partner and a qualitative producer of professional radios in Uzbekistan market.
The radios produced by UMT-Radio Ltd recommended themselves under hard exploitation conditions for general and special use. Reasonable price and advanced functional options in combination with durability and reliability made them one of the most popular radio models over the market.
The company is equipped by latest electronic equipments for products' control, measurement and testing of leading producers: Motorola, Hewlett Packard, Feedom Communications Technologies, Bird, Leader, Fluke and others, which allows to execute all measurements and testing in full volume according to qualitative and technical test procedures.
Owing to this, products produced by UMT-Radio Ltd were highly evaluated by users and are second to no other products produced by other companies outside of CIS. The twenty one year experience and well-thought–out complex service allows our company to guarantee its customers both individual approach and providing the best correlation of "Price- Quality – Service".
We are always ready for cooperation and our highly qualified personnel can provide assistance you need according to your requirements.
UMT Radio Ltd
121 Usta-Shirin st.,
Tashkent
100069
Uzbekistan

Tel No: (+998 78) 120 74 21
Email: umt@umtradio.uz
Website: www.umtradio.uz